Yesterday's action gave us plenty to go at in the bitcoin price, with a number of breakout entries signaled throughout the European session. As we entered the US session yesterday evening, and as those who caught our analysis last night already know, we switched over to our intrarange strategy late on in an attempt to capitalize on the up and down range bound action we were seeing toward session close. We managed to jump in and out of the markets on a couple of occasions as per the rules of said strategy, and all said, it was a pretty good day.
Overnight, things changed a little bit.
Price started to dip and we saw a break through our predefined resistance midway through the late US session. This break signaled a switch from our intrarange strategy back to our breakout approach and we redefined our key levels to accommodate the action.
This morning, things are a little bit unclear. We may see a continuation of the downside run that dominated overnight action last night. On the other hand, we may get a near-term consolidation and see price even out as markets rebalance to accommodate the latest run.
Whatever happens, we are going to be ready for it. We are reverting to our breakout strategy only for this morning and we will set up some key levels and a couple of solid risk-management parameters to ensure that we can get in on any volatility and get out accordingly, be that for a take profit or a stop loss hit.
As ever, take a quick look at the chart below before we get started.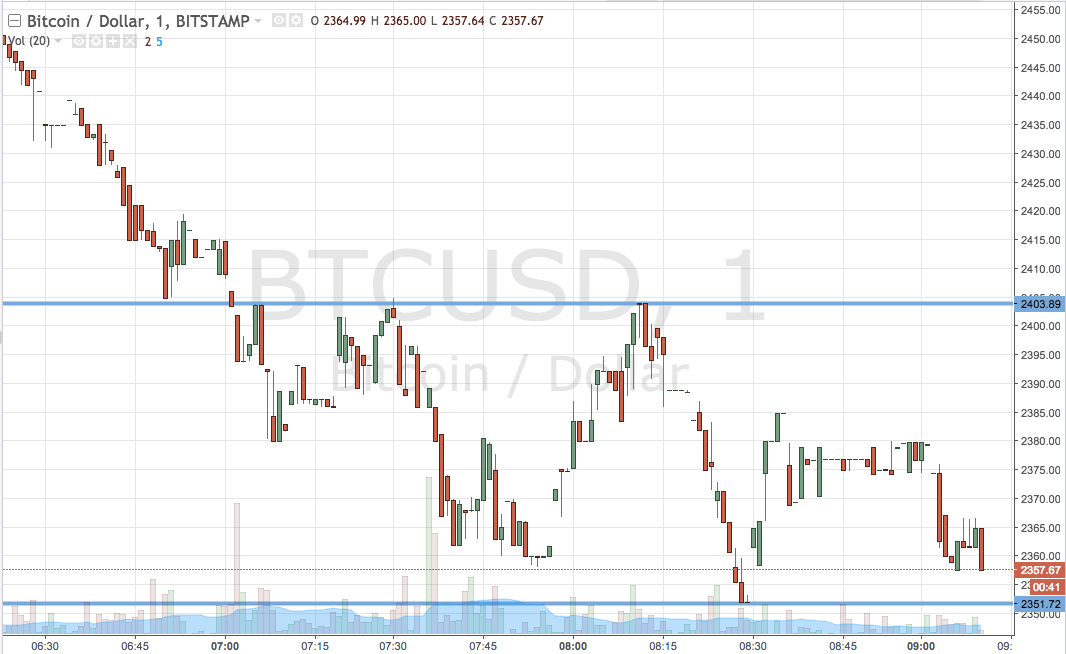 As the chart shows, then, the range we have in our sights for the session today is defined by support to the downside at 2351 and resistance to the upside at 2403. If we see a break above resistance, we will enter long towards an upside target of 2420. A stop loss at 2392 defines risk on the position. Looking short, a close below support will have us in towards 2320. A stop loss on this one at 2358 works well.
Chart courtesy of Trading View
SaveSaveSaveSave