Hello and welcome to News BTC's Market Outlook July 21.
DASH/USD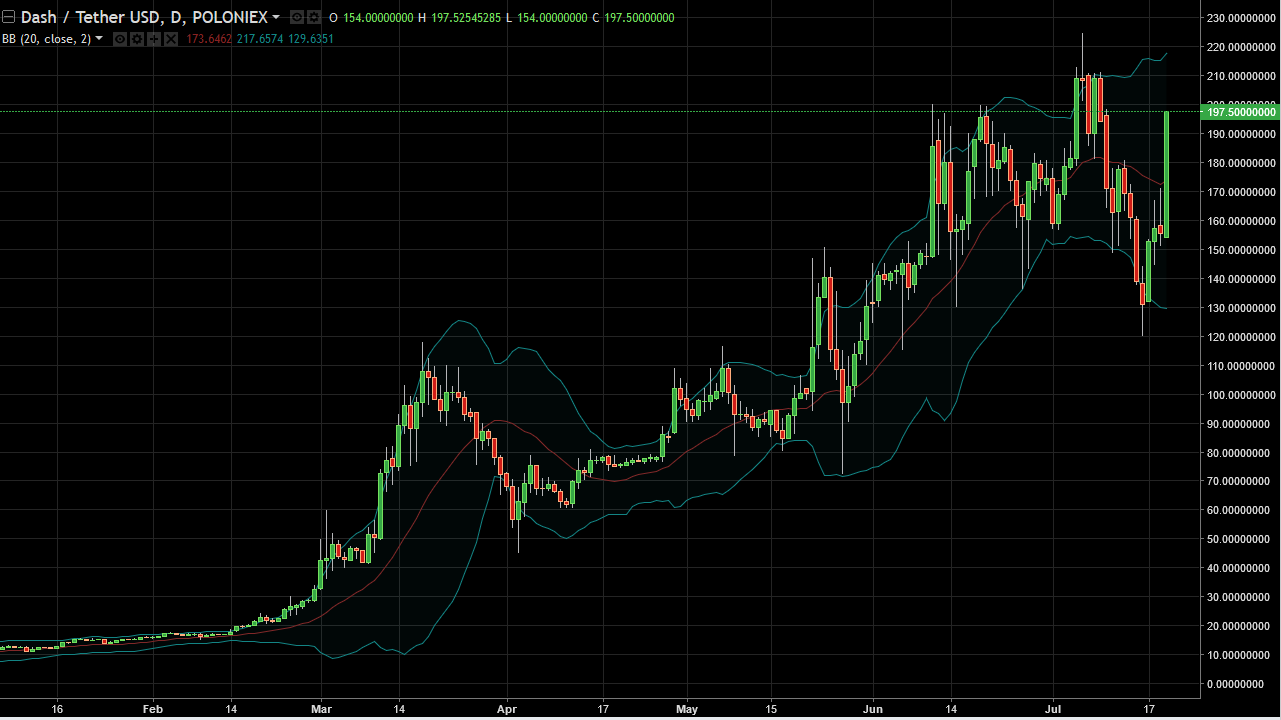 DASH continue to find buyers during the session on Thursday, breaking above the shooting star from Wednesday, and clearing the vital $170 handle. Because of this, looks as if we are going to continue to grind higher, and short-term pullback should offer buying value in a very strong uptrend. We could very well see the $220 level over the next several sessions.
LTC/USD
LiteCoin rose during the day, bouncing over the $42.50 level, and starting to attack the $45 level. On a move above $45, I believe that this market will probably go looking for $52 over the longer term. I think that we are still very well supported underneath, so short-term pullbacks could be thought of as value.
Thanks for watching, I'll see you again on Monday.