Hello and welcome to News BTC's Market Outlook September 1.

BTC/USD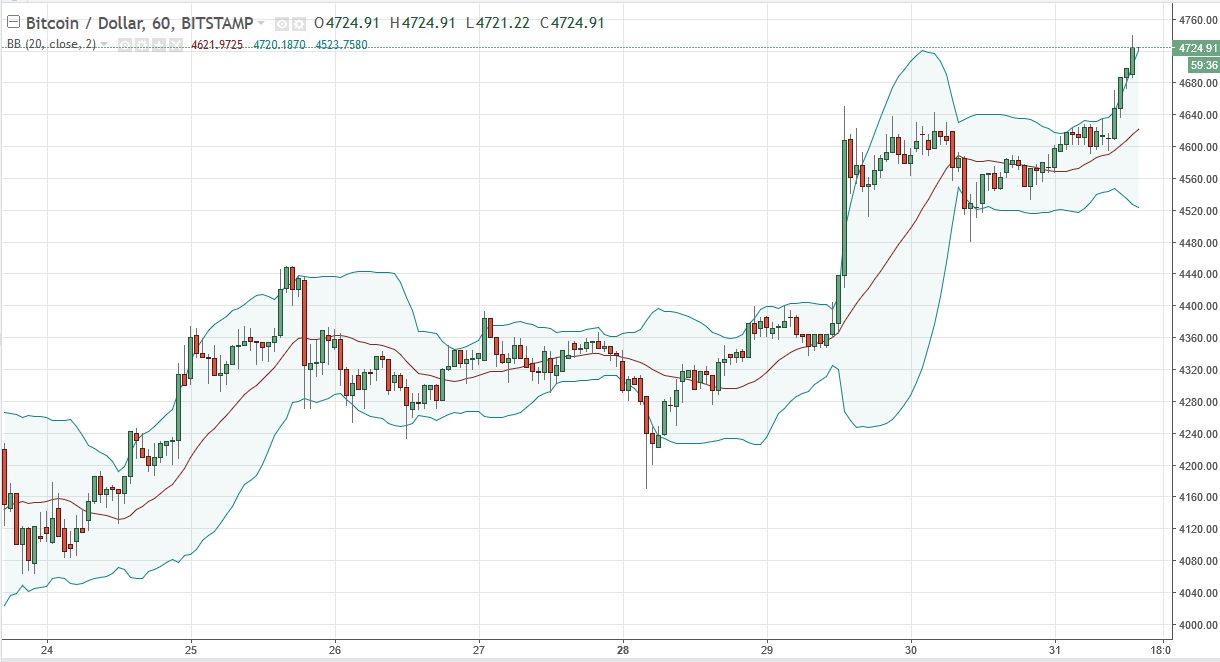 Bitcoin rose during Thursday trading, as we start looking towards the jobs number today. We are most certainly in a bullish move, and I believe the pullbacks will offer buying opportunities. Because of this, it is only a matter of time before the buyers get involved in my estimation, and therefore I believe that there is plenty of support below. The $4650 level should be the beginning of significant support, and I think that band of support runs down to the $4500 level.
BTC/JPY
Bitcoin has cleared the psychologically important ¥500,000 level, and I believe we will continue to go higher. Look to buy pullbacks, because we have gotten a bit ahead of ourselves and the short-term, but those pullbacks should offer plenty of value.
Thanks for watching, I'll be back on Monday.