Hello and welcome to News BTC's Market Outlook September 11.

ETH/USD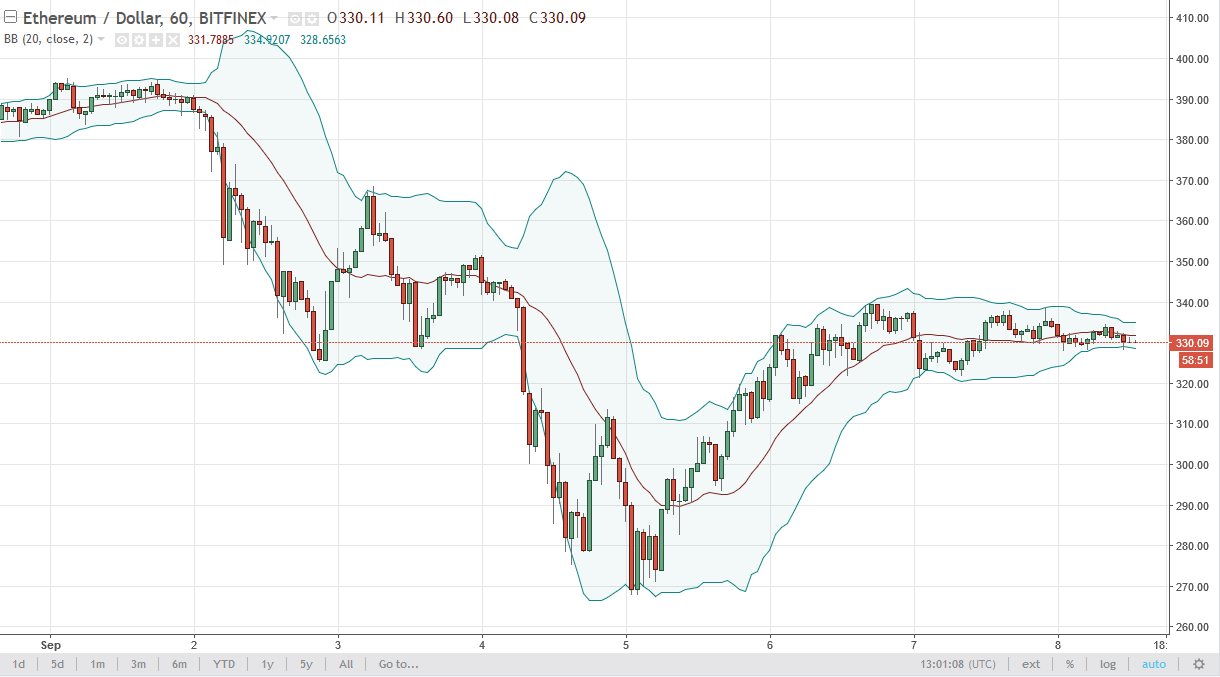 Ethereum did very little during the day on Friday, as crypto currencies in general were quiet. We are currently testing the $340 level for resistance, and so far, it has offered that. If we can break above there, then we should go to the $350 level, and higher after that. A breakdown below the $320 level could send this market looking for $300.
ETH/BTC
Ethereum has drifted a little bit lower during the session, as Bitcoin continues to be favored overall. Ultimately, I believe that the market is going to go looking for the 0.07 level, where I would anticipate a bit of psychological support. However, all things being equal, I believe that this is a market that you sell and not by.
Thanks for watching, I'll be back tomorrow.