Hello and welcome to News BTC's Market Outlook September 20.
ETH/USD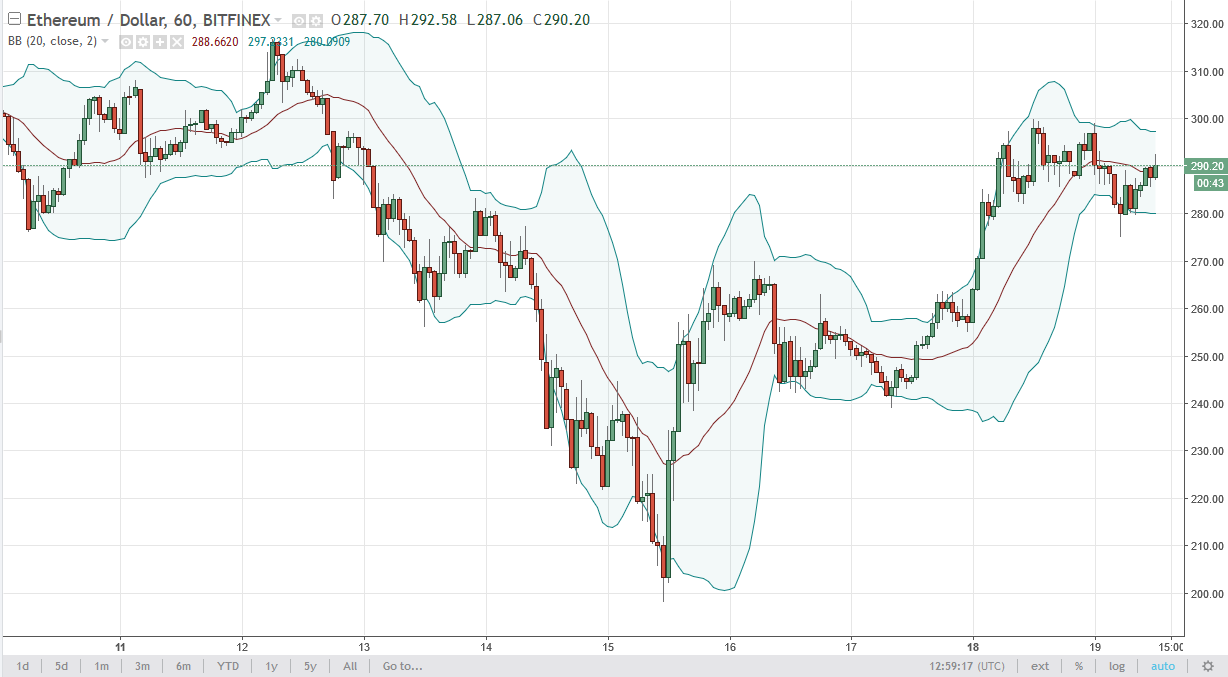 Ethereum fell initially during the day on Tuesday, but found the $280 level be supportive enough to turn things around and bounce. I believe that if we can break above the $300 level, the market should continue to go much higher. At that point, I believe the people will start adding to their positions. Selling will probably see support near the $260 level underneath.
ETH/BTC
Ethereum went sideways against Bitcoin during the session, finding support at the 0.0715 level. We could bounce from here, but I think it's going to be more of a slow grind than anything else. The market looks likely to be volatile, but I think longer-term we could probably go higher. However, I feel that is a much purer play if you buy Bitcoin separately from Ethereum, you should be able to profit as Bitcoin is back in favor.
Thank you for watching, all see you again tomorrow.