DASH/USD
DASH continues to pound against the $300 level, and an attempt to break out. The stochastic oscillator is starting to reach the overbought area, so be interesting if we can break out above the recovery dollars level, as it would signify a major shift in momentum. I have been saying for days that I believe DASH is trying to build up enough momentum to finally break out to the upside, and that we are forming a basing pattern. A break above the $310 level would confirm that for me.
LTC/USD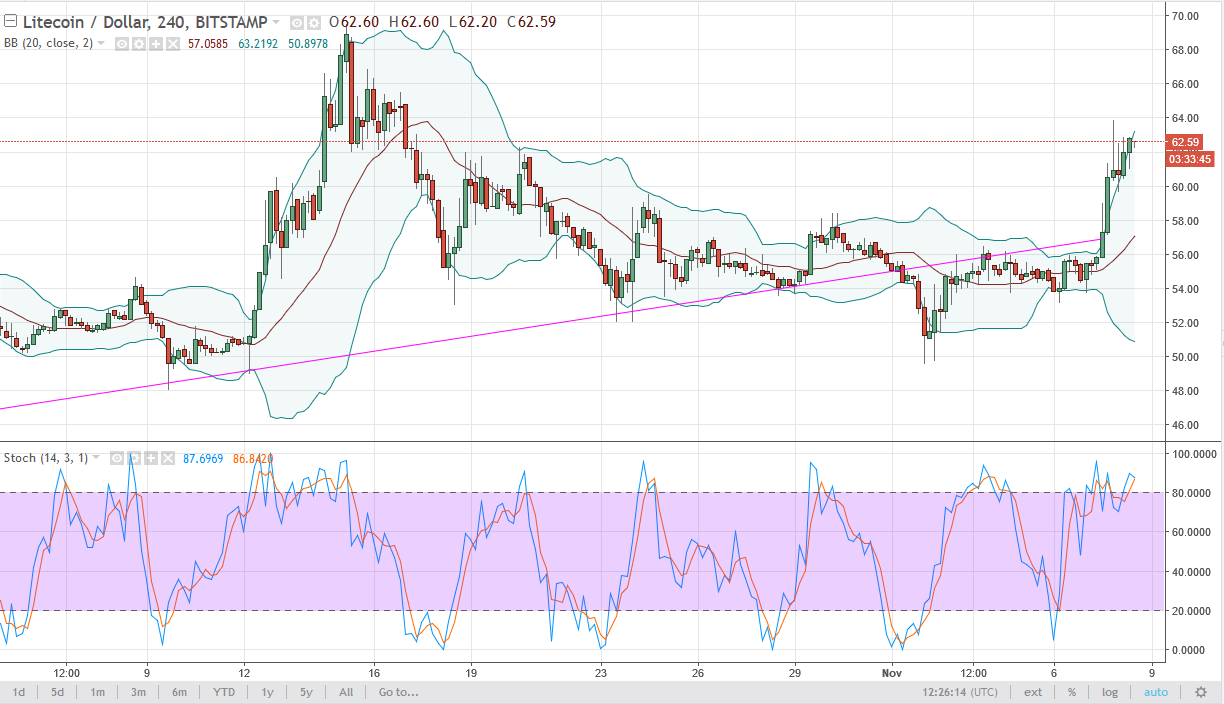 Litecoin has broken above the previous uptrend line, which had been offering resistance as I recorded the video for yesterday. We have reached as high as $64, and quite frankly I think that this overextended move should give us an opportunity to pick up value on the ensuing pullback. The stochastic oscillator is crossing in the overbought range again, so I think we should get a pull back to at least $60, if not $58. I would be willing to pick up Litecoin at one of those levels.
Thanks for watching, I'll be back tomorrow.