Hello and welcome to News BTC's Market Outlook November.
ETH/USD
Ethereum continues to bounce around, using the $450 level as support. We turned around to form a supportive looking candle, and I think at this point it's only a matter of time before we reach towards the psychologically important $500 level. A break above there, would send this market much higher. However, a breakdown below the $450 level could cause a pull back towards the $400 level underneath.
ETH/BTC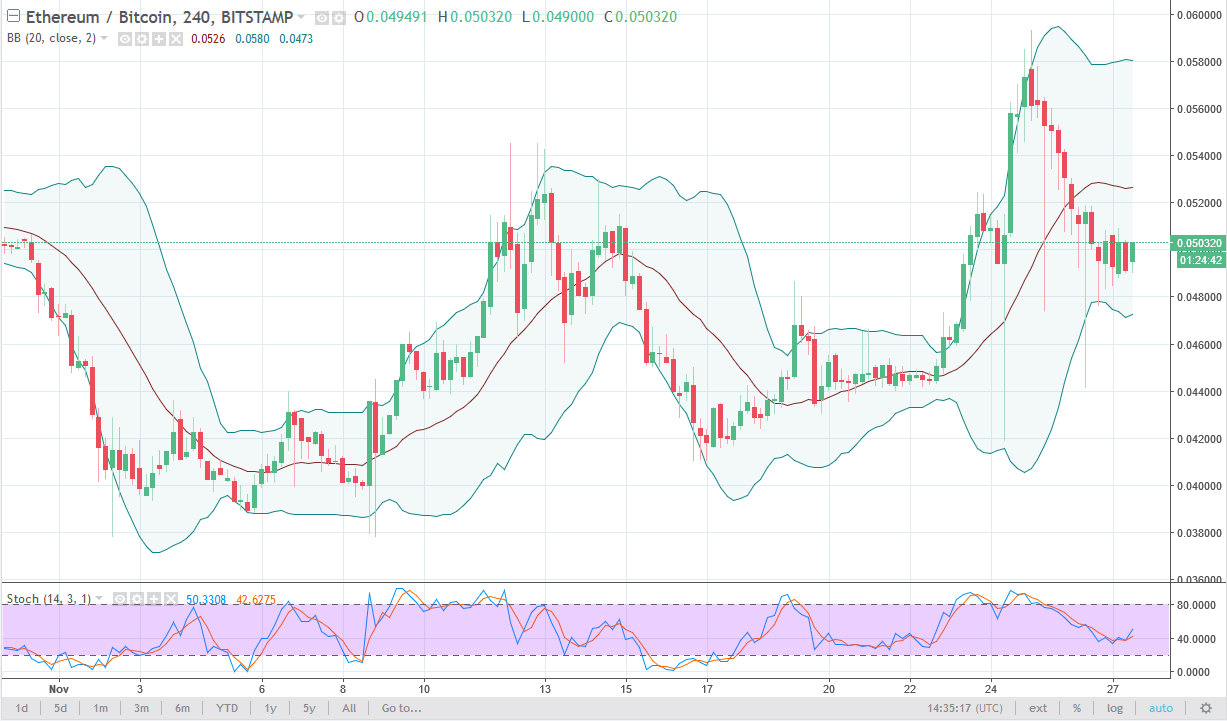 Ethereum went sideways overall against Bitcoin, as we continue to languish near the 0.05 level. The market should find support in this general vicinity, but quite frankly I don't think it's going anywhere very quickly, as both crypto currencies are doing so well.
Thanks for watching, I'll be back tomorrow.