DASH/USD
DASH continues to look bullish overall, but did suffer a significant pullback at the highs during the trading session on Tuesday. Because of this, I think we are trying to dip a little bit lower to look for more support, and then extend towards the $1250 level. We have seen in overextension of the market as of late, so it's not a huge surprise to see this market pull back a bit.
LTC/USD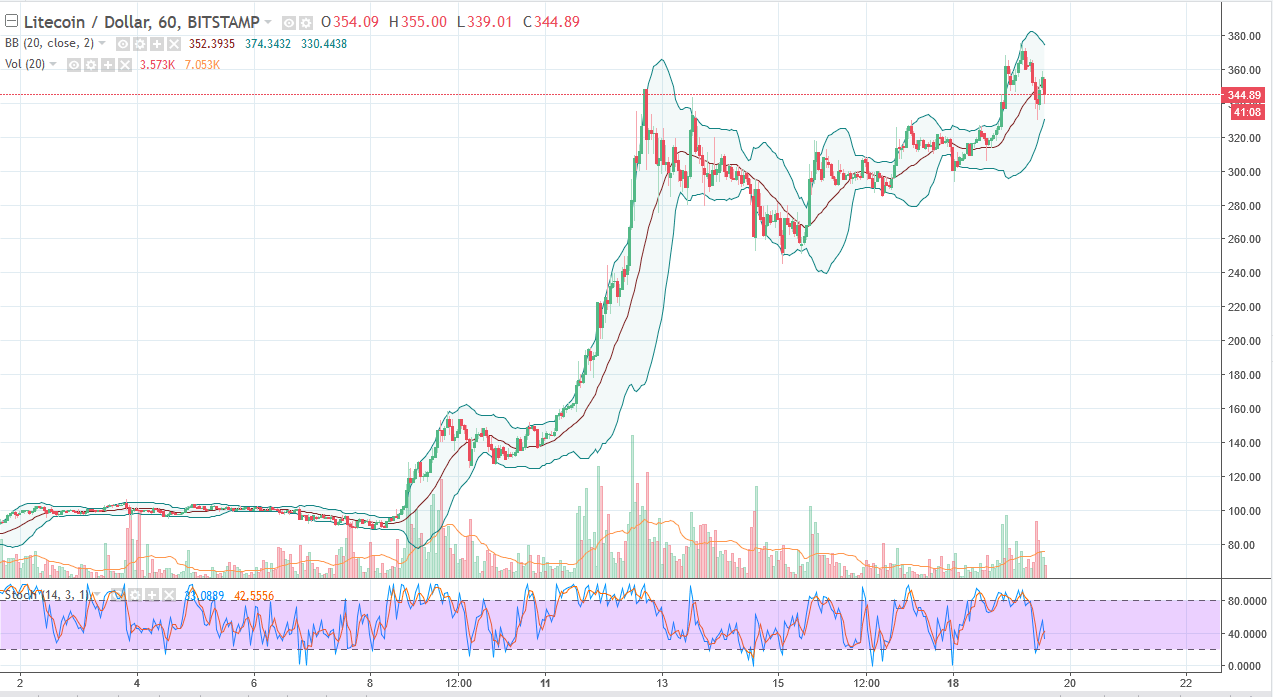 Litecoin continues to grind higher, as we broke above the $350 level during the trading session on Tuesday, and extended gains towards the $375 level. There should be support underneath though, and I think it's only a matter of time before the markets continue to go upwards. I like buying dips, and I believe that the $400 level will be targeted longer term.
Thanks for watching, I'll be back tomorrow.