Hi Everyone,
First, they laugh at you. Then they call it a fraud, then they say there's intrinsic value.
A recent report from JP Morgan featured the following chart, which is circulating quickly through the crypto space this morning.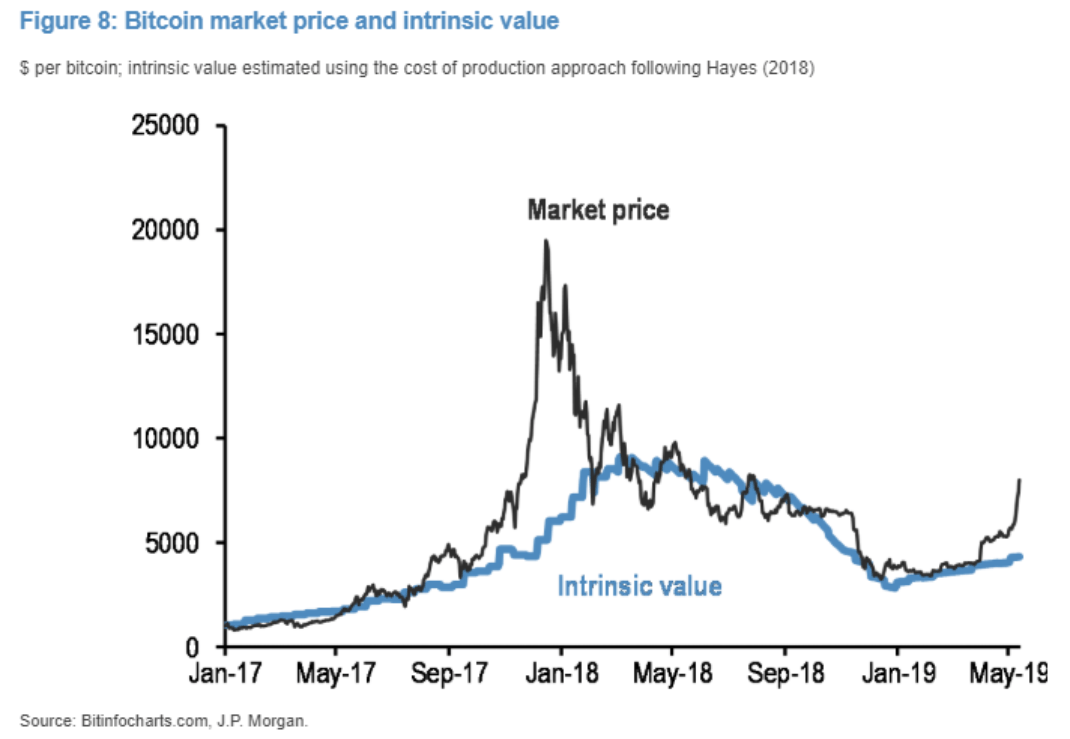 It's wonderful that JPM is finally ready to admit that bitcoin has intrinsic value, and it's not at all surprising that they see the current price as overvalued in comparison to their calculations.
Yes, bitcoin is well above the mining cost at current rates, but what JPM has failed to take into account is that frequently, when miners are running a surplus, they will start hoarding coins. By withholding supply from the market when times are flush, they aim to further limit liquidity and send prices even higher.
Of course, this also has the opposite effect when prices are falling and miners are forced to sell to cover their overhead. A quick glance at the above chart shows that mining cost is closely correlated with price per coin but they do often disconnect.
@MatiGreenspan – eToro, Senior Market Analyst
Today's Highlights
Escalation Continues
Crude Divergence
Testing 8k
Please note: All data, figures & graphs are valid as of May 20th. All trading carries risk. Only risk capital you can afford to lose.
Traditional Markets
Just a month ago, markets were pricing in a speedy comprehensive trade deal between the US and China. By now, they'll probably be happy if things just stay as they are.
Last week was all about Huawei and how President Trump has made it extremely difficult for them to continue operations in the United States. This week, we have a new type of escalation in tensions between the world's two largest economies…

The South China Sea is a heavily disputed territory in which China has been asserting dominance over the last few years. Following the deterioration in trade talks, it seems that the US Navy has been emboldened to challenge China's authority in their own backyard.
Stock markets around the world have taken a bit of a dip following the naval maneuvers.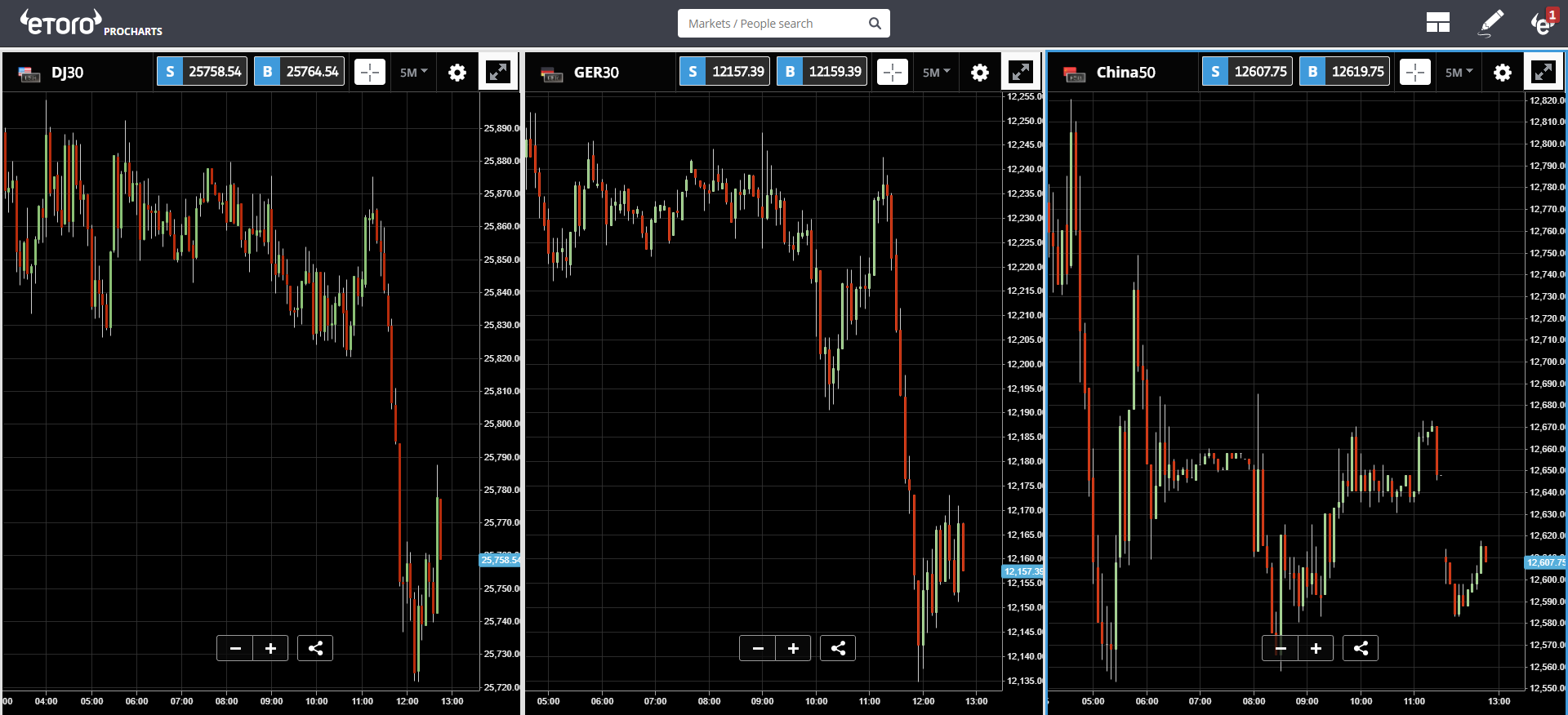 Still, looking at the big picture, this morning's dip is barely noticeable.
Crude Awakening
The second best performing asset this year is one for which price is largely controlled by a small group of individuals. Of course, I'm talking about crude oil.
This morning's OPEC meeting in Jeddah brought together some of the largest oil producers in the world but unlike in the past, it seems that not everyone is exactly aligned as to where they want the prices to go from here.
Russia says that they're committed to keeping the previous pact and limiting production… as long as the price doesn't start moving up. If prices begin to rise, Russia will most likely increase production in order to meet the demand.
Saudi Arabia, on the other hand, is pretty happy with the production cuts that have been made so far and advocates to 'gently' reduce output in order to nudge the price higher.
Similar mixed signals can be observed on the graph. We'll call the yellow line Saudi Arabia. This rising trendline would like to see the price continue to rise gradually. The purple box is more in line with what Russia is looking for, a steady and stable trading range between $60 and $65 per barrel.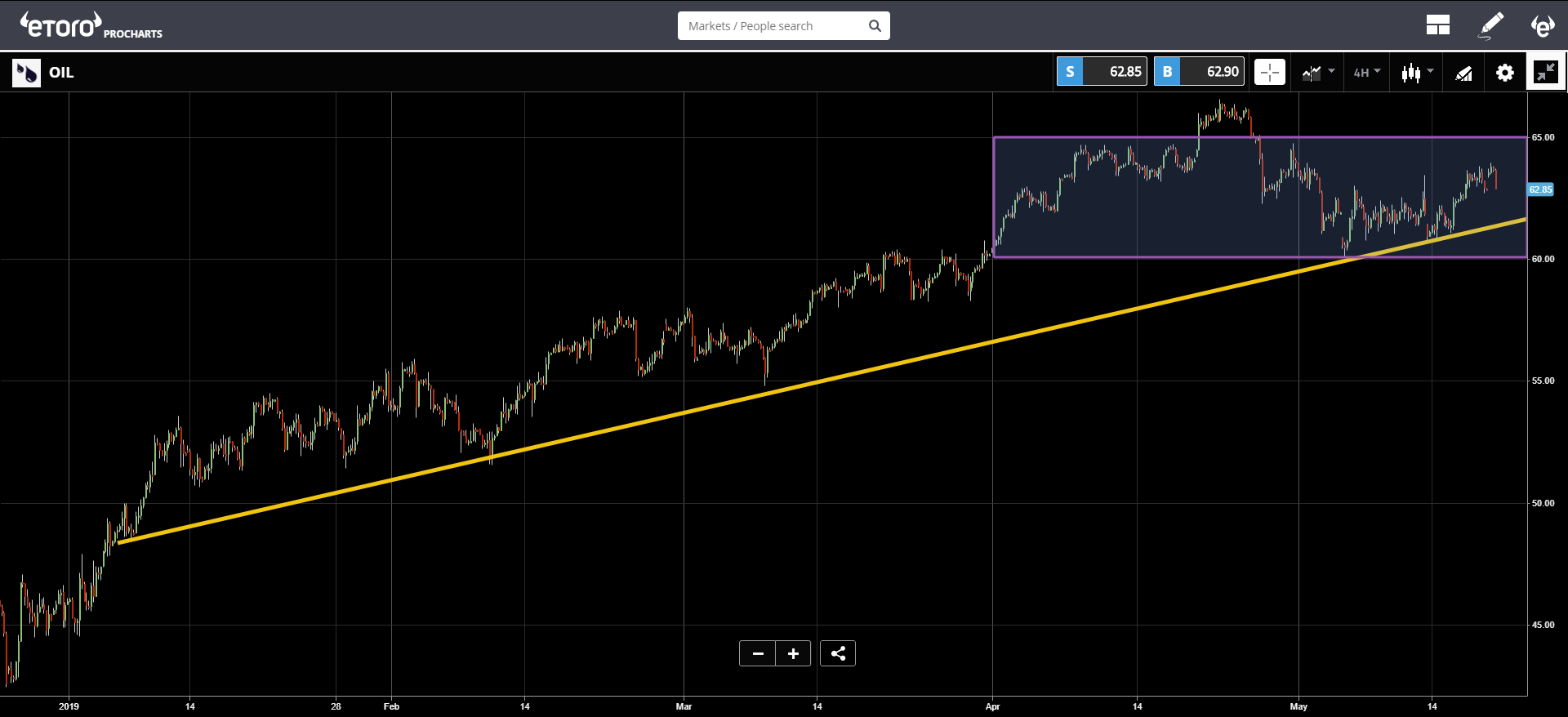 Testing $8k
Crypto did make some sort of recovery over the weekend but the critical levels are still holding tightly.
The recent highs of around $8400 (white line) seem to be creating a real resistance for the market and traders are respecting this line as a decision marker. If the price fails to pass above, we could see the market retesting $6,000 again before not too long. A strong breakout would no doubt garner a very large amount of excitement, and opens up the way for a much larger move upward.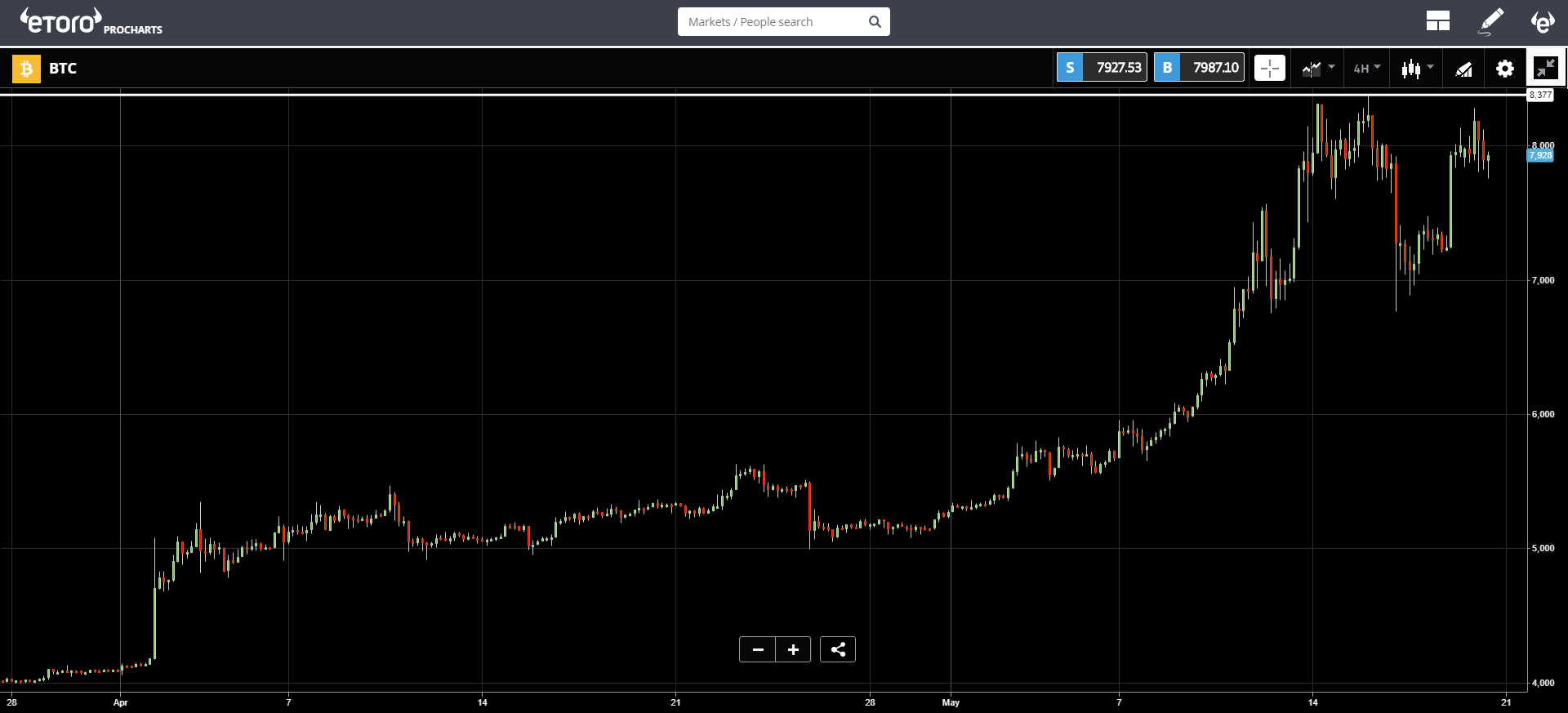 Wishing you an amazing week ahead!
About the Author: Mati Greenspan is a Senior Market Analyst at eToro

Connect with Mati on….

eToro: http://etoro.tw/Mati
Twitter: https://twitter.com/matigreenspan
LinkedIn: https://www.linkedin.com/in/matisyahu/
Telegram: https://t.me/MatiGreenspan
Office Phone: +44-203-1500308 (ext:311)


Disclaimer: The opinions expressed in this article do not represent the views of NewsBTC 
or any of its team members. NewsBTC is neither responsible nor liable for the accuracy of 
any of the information supplied in Sponsored Stories/Press Releases such as this one.

Image: Pixabay