Hi Everyone,
Free money is good enough when assets are fairly priced but pump enough liquidity into anything and it's bound to drown eventually.
Germany's biggest bank is about to get a bit smaller as the plan to lob off a huge chunk of the business. Around 18,000 employees are marked for the culling that will take place over the next 2.5 years.
It's most interesting to note that those getting the axe are part of the investment arm of the bank, as the trading desks who have largely been unprofitable will bear the brunt of this restructuring.
In a world that is starving for yield, it seems harder than ever for bankers to make profits. This is the direct result of a full decade in which global central banks have kept the interest rates near or below zero. When even a 2% annual return starts to look incredibly attractive, it's clear that there's very little meat on the bones.
The old financial system is dying a slow death. Let's hope the new one is brighter.
@MatiGreenspan – eToro, Senior Market Analyst
Today's Highlights
NFP is Strong
Erdogan Cuts
Crypto Flag Pattern
Please note: All data, figures & graphs are valid as of July 8th. All trading carries risk. Only risk capital you can afford to lose.
Traditional Markets
Unfortunately for Jerome Powell, or perhaps inconveniently, the monthly jobs report from the United States came out fantastic on Friday.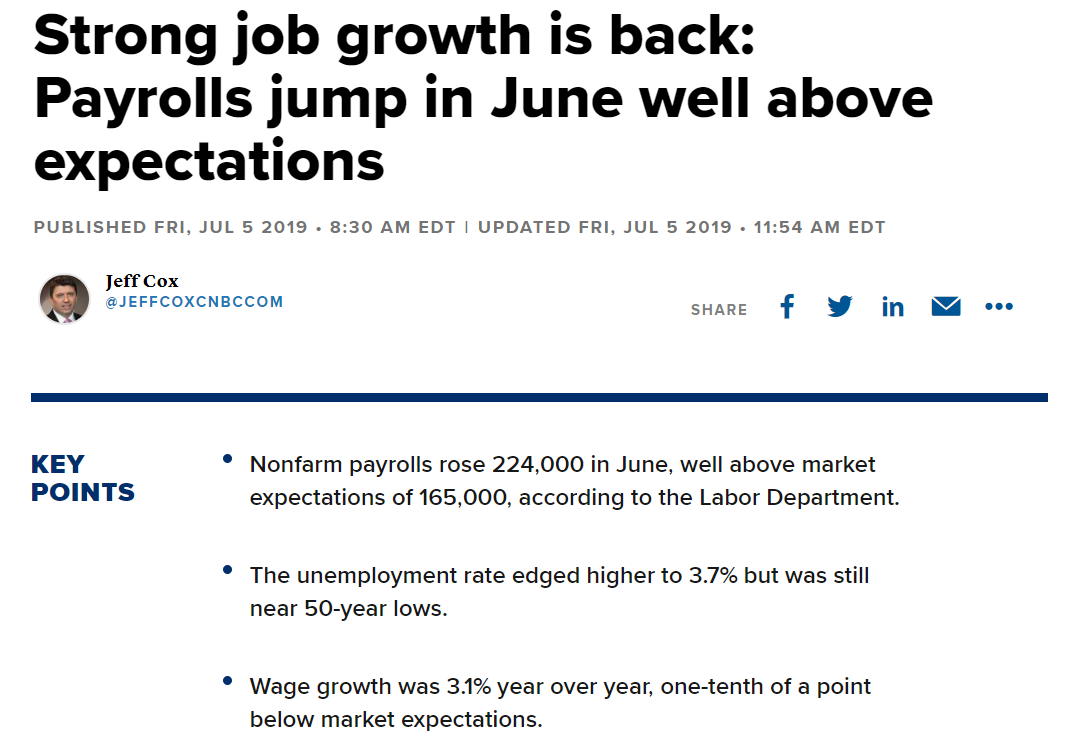 The Federal Reserve is largely expected to cut interest rates when they meet at the end of this month but with the economy performing this well, it's getting increasingly difficult for them to argue that this is a prudent course of action.
Global stocks are weaker this morning, largely due to the above-mentioned paradox.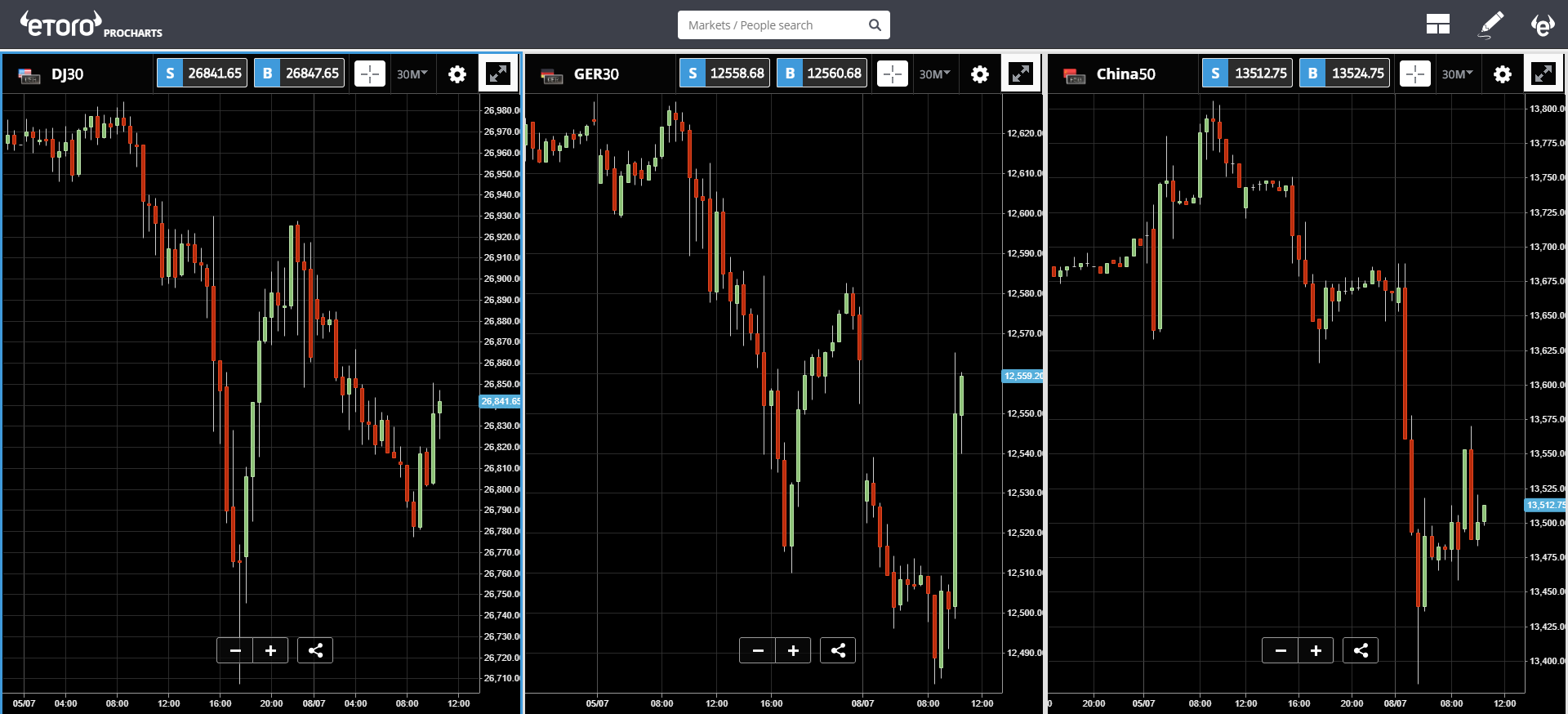 Independent No More
The President of Turkey raised more than a few eyebrows yesterday when he sacked the head of the Turkish Central Bank.
One of the main things that external investors look at when considering an investment in a particular country is if the central bank is independent of the government. As we know, most central banks are not able to be truly independent. After all, the heads of most central banks are put in place by the head of state but I digress.
All things considered, the market doesn't seem too surprised by this move. Yes, the Turkish Lira did open much weaker after the weekend, but as you can see, the selloff (purple circle) wasn't too dramatic.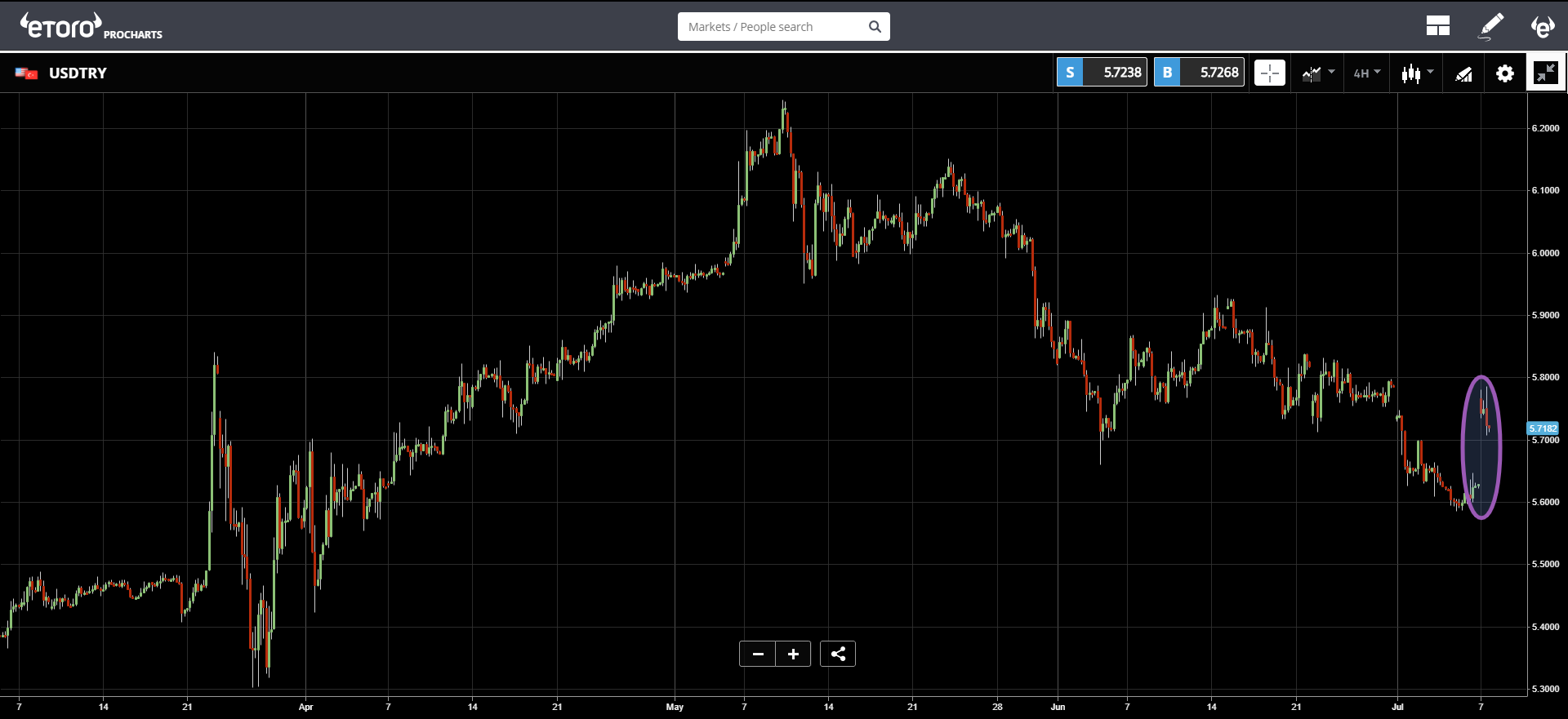 What will be interesting to see is if President Trump will decide to comment on this news. After all, he's expressed on several occasions his desire to remove Chairman Powell and has even said yesterday that Jerome is doing a terrible job.
Presumably, Trump's most recent attack on the Fed is aimed at the upcoming rate decision. As if to say, "disregard that last jobs report, if you don't deliver a rate cut as the market wants, you're fired."
What's your Point?
The crypto market continues to consolidate the massive gains that have been accumulated so far this year, it seems like the pattern is coming to a point.
Here we can see the flag pattern that's been forming over the last few weeks.
Many traders will take a breakout of this classic chart formation as an indicator for the next direction. There's no doubt that many are still ready to buy in but are hoping to get a better price per coin before loading up the boat.
One more graph I wanted to flag for you is the trading volumes on peer to peer site LocalBitcoins, which has now spiked to its highest levels since November.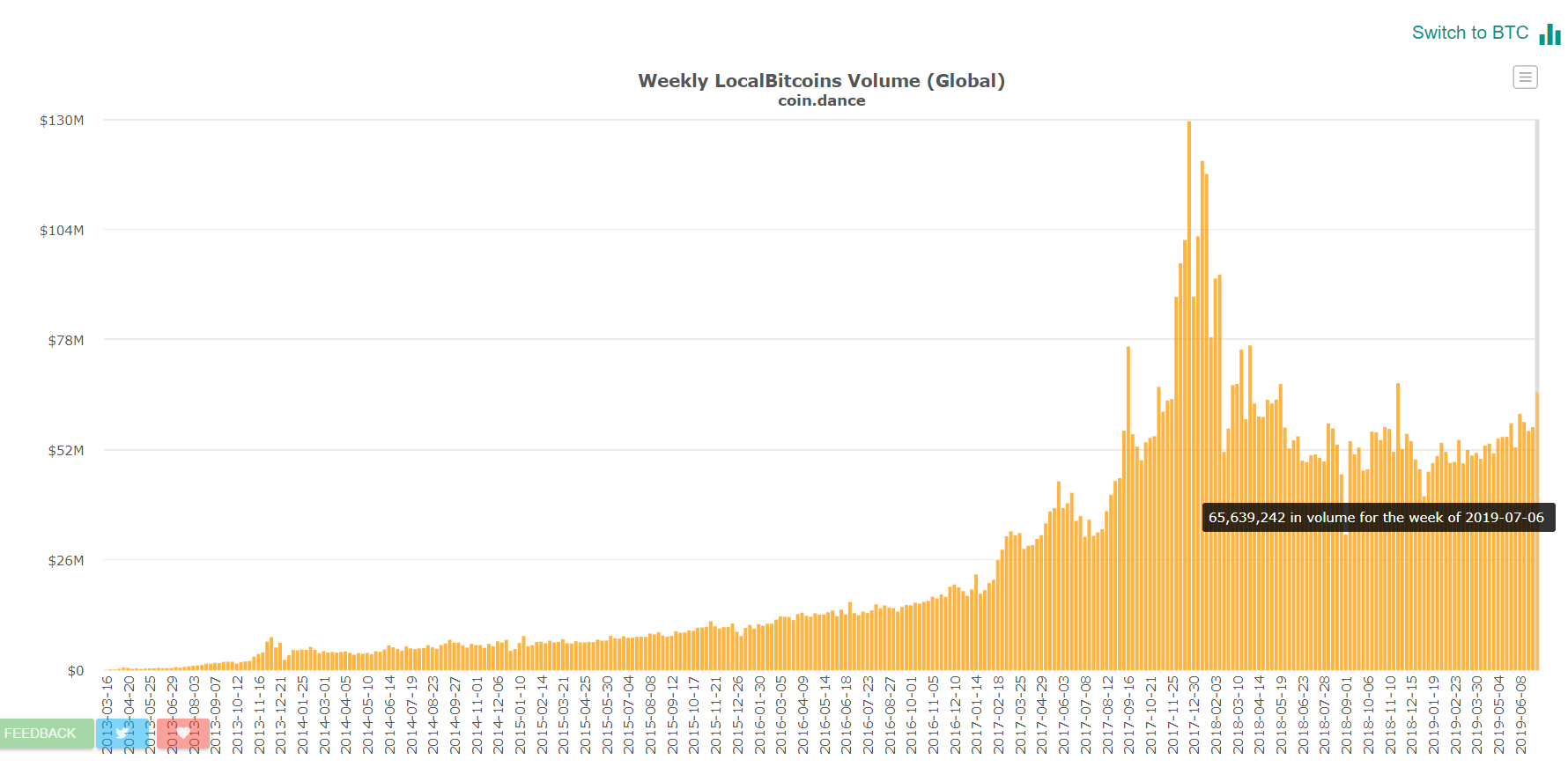 Title credits go to Everlast – The Culling
Wishing you an amazing week ahead.