Hi Everyone,
In the fourth book of his brilliant trilogy The Hitchhiker's Guide to the Galaxy, Douglas Adams explains how Dolphins are smarter than people and have been trying to communicate with us in code for quite some time.
The passage was so brilliant that it was used as the intro to the film adaptation, who even made an entire song about the porpoise's final message.
It has me wondering, who else might be trying to communicate with us by code? The Fed perhaps??
In this 45 second clip of Jerome Powell's recent testimony to Congress, we can see that he coughs twice. Each time was when mentioning a possible economic downturn. He also touches his nose when talking about a Congressional report that states the US budget is on an unsustainable path. Then near the end makes a rather unfortunate stutter/Freudian slip.
We get your message, Powell. The economy is fine but the US debt is out of control.
This is something we've talked about many times in these updates. Certainly no need to panic, as long as they can continue paying the overhead everything should be fine for now. It's more like one of those long-term problems that future America will need to deal with but always has the possibility of biting at any time.
@MatiGreenspan – eToro, Senior Market Analyst
Today's Highlights
Kudlow on Trade
Sales of the Day
Anonymous & Unknown
Please note: All data, figures & graphs are valid as of November 15th. All trading carries risk. Only risk capital you can afford to lose.
Traditional Markets
This morning, US trade secretary Larry Kudlow is doing his best to sell the market on the story that the phase one trade deal is coming along well and it looks like it's working.

Of course, anyone who looks past the headlines can easily see that the US and China still have a large gap in their expectations. Nevertheless, stock indices are testing their all-time highest levels today.
It would not at all be surprising to see a 5% to 10% correction when/if this deal blows up. Incidentally, the S&P 500 right now is about 6% above its 200 day moving average (blue line).
Data out Today
Retails sales are set to be released at 8:30 AM on Wall Street, one hour before the opening bell and could set the tone for the trading day.
Analysts are projecting core retails sales to be fairly strong at 0.3%. Here we can see the analysts forecast each month in gold and the actual figures in blue.

Something tells me that this release could be quite critical to understanding the current economy and so has the potential to have a larger than normal impact on the market. A strong number could give some much needed confidence to those listening to the Fed's new found stable footing. A disappointment however…
Anonymous Resurfaces
The group iconized by their Guy Fawkes masks and tech-savvy anti-corruption antics are back in the news again and this time they're promoting bitcoin.
The last time we've heard from the group was when they declared war on ISIS but they gained widespread popularity in 2011 and 2012 with a very relatable message of holding people at the top accountable for their actions.
Now, they're back with a message that data privacy is important. In this unique press release, they've outlined how big corporations are using the people's own data against them and pledged a total of $75 million worth of bitcoin in order to promote projects that protect people from it.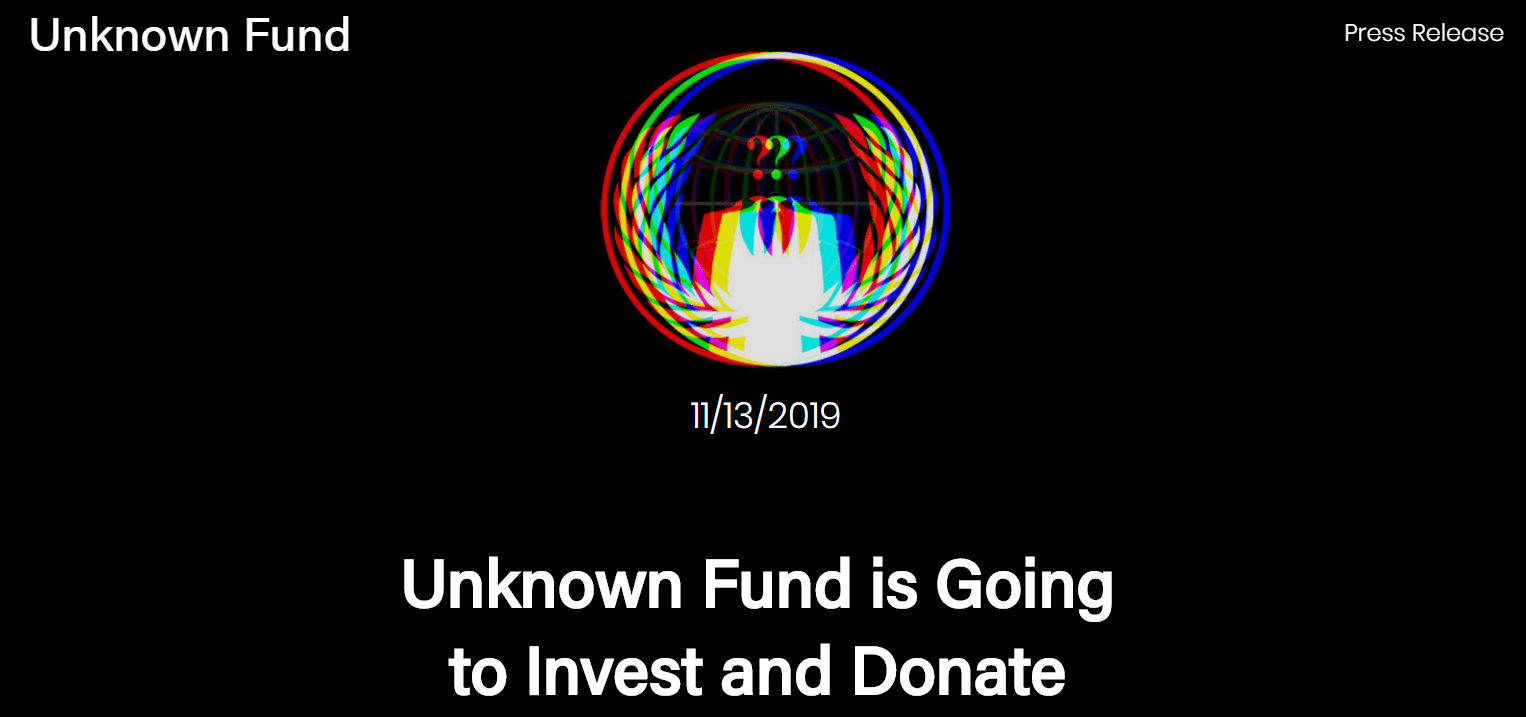 It does look like they were aiming a bit higher though because the website's source code actually says they are donating $100 million.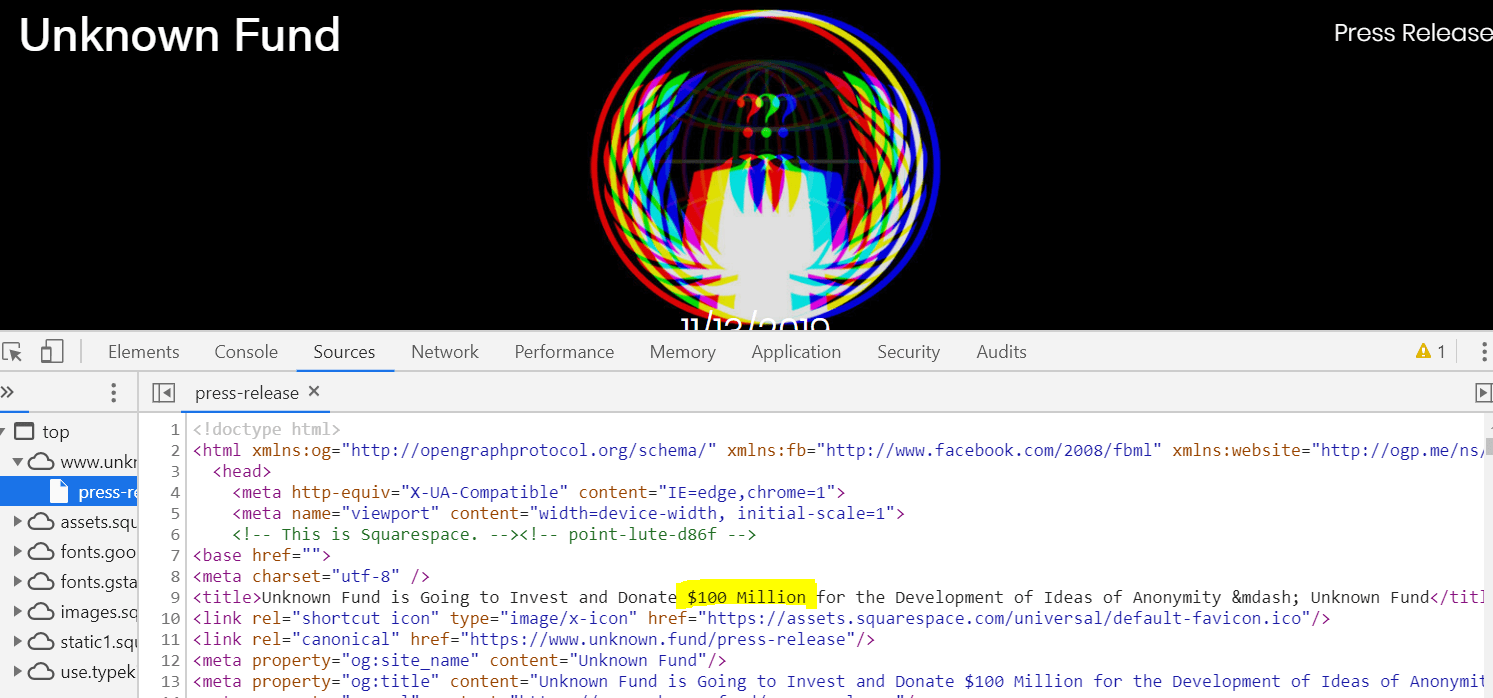 Perhaps they changed it at the last minute.  In any case, the mission statement is clear.
Comments on the blog that we wrote on Wednesday about big tech's push into financial services were resounding. Many people are simply not willing to trust Google, Facebook, Apple, and Amazon with their financial data. So what's the alternative? I guess we'll find out soon enough.
Once again, I'd like to send a huge than you to everyone for the amazing feedback and encouragement you've given me over the years. This is what gives me the strength to move forward. Have a fantastic weekend.
About the Author: Mati Greenspan is a Senior Market Analyst at eToro

Connect with Mati on….

eToro: http://etoro.tw/Mati
Twitter: https://twitter.com/matigreenspan
LinkedIn: https://www.linkedin.com/in/matisyahu/
Telegram: https://t.me/MatiGreenspan
Office Phone: +44-203-1500308 (ext:311)


Disclaimer: The opinions expressed in this article do not represent the views of NewsBTC 
or any of its team members. NewsBTC is neither responsible nor liable for the accuracy of 
any of the information supplied in Sponsored Stories/Press Releases such as this one.