In the past twenty years, technology has advanced to the point that it is now a ubiquitous part of our lives. The internet provides global connections that comprise everything from social media to e-commerce. Smartphones, affordable computers, and a continual, reliable internet connection have had a transformative effect on the way we interact with the world around us.
For instance, online shopping is supplanting the in-store experience for many consumers. Forbes notes, "For the first time ever, shoppers are going to the web for most of their purchases." Even the way we work is being altered by the digital age. Upwork, a popular exchange for freelance workers, predicts that freelancing will be the dominant expression of work within the next decade. Many of these independent workers are connecting with clients online, which makes their businesses a small-scale global enterprise.
At the same time, the decentralized economy is updating our expectations of technology. Much like the internet proliferated at astounding rates in the 1990s, the decentralized economy is producing new platforms and services and reorienting our relationship with technology. Propelled by blockchain, the technological underpinning of cryptocurrencies like Bitcoin, this new economy is quickly taking root.
The Challenges of a Changing Economy
These drastic changes underscore a dominant component of the digital age: It's inherently transactional.
Unfortunately, while the internet is great at facilitating connections, it lacks trust, and disputes frequently arise. Some of these conflicts are significant enough that they are adjudicated in court, but, in most instances, the offenses are minor enough that legal action is both inappropriate and prohibitively expensive. Therefore, the enormous opportunities afforded by the digital economy are limited by a lack of accountability.
Of course, technology can solve this problem itself. New platforms are blending the prolific digital economy with new possibilities afforded by blockchain technology to build trust and accountability in the digital economy.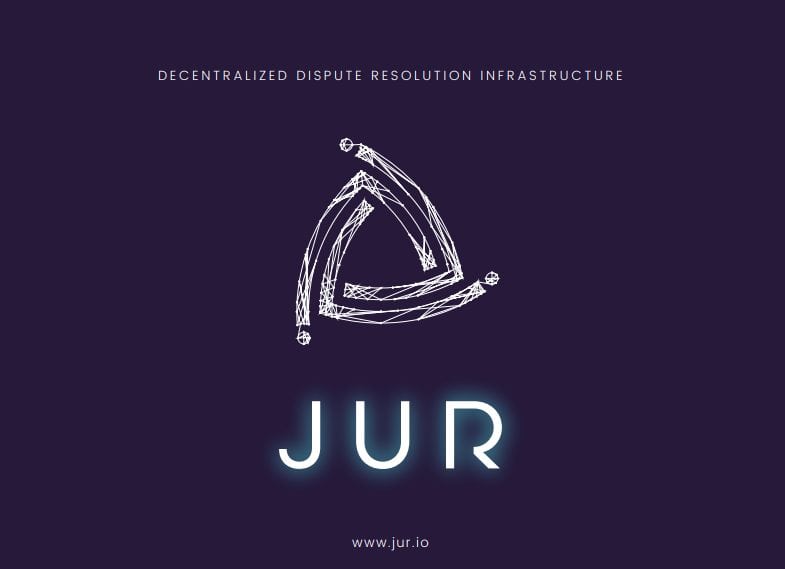 JUR: Dispute Resolution for the Digital Age
JUR is a dispute resolution platform that implements blockchain technology and game theory to creates trust between parties operating in the global economy. Using a digital token, JUR offers a verified payment infrastructure as well as decentralized dispute management that restores confidence in digital transactions and interactions.
Their platform includes qualified legal professionals, consensus-based voting, and anti-bias principles that are governed and secured by the blockchain. In this way, things like smart contracts, escrow deposits, and legal agreements are created and enforced in a digital environment.
Conflict resolution is a critical but missing component of the digital age, and JUR's services implement its services in a simple, secure way so that the digital economy can continue to flourish.
Decentralized Dispute management
Since arbitration and adjudication are, in most cases, unreasonable and untimely, JUR makes those services available in a timely, affordable way. When users open a dispute, JUR solves disputes within 24 hours, and there is minimal cost to the user. The entire process is facilitated and funded by JUR's digital token.
When a user opens a dispute, arbiters, termed "oracles," use the JUR token to vote for the winning party. Utilizing the blockchain's smart contracts, funds are automatically transferred to the winning party's account.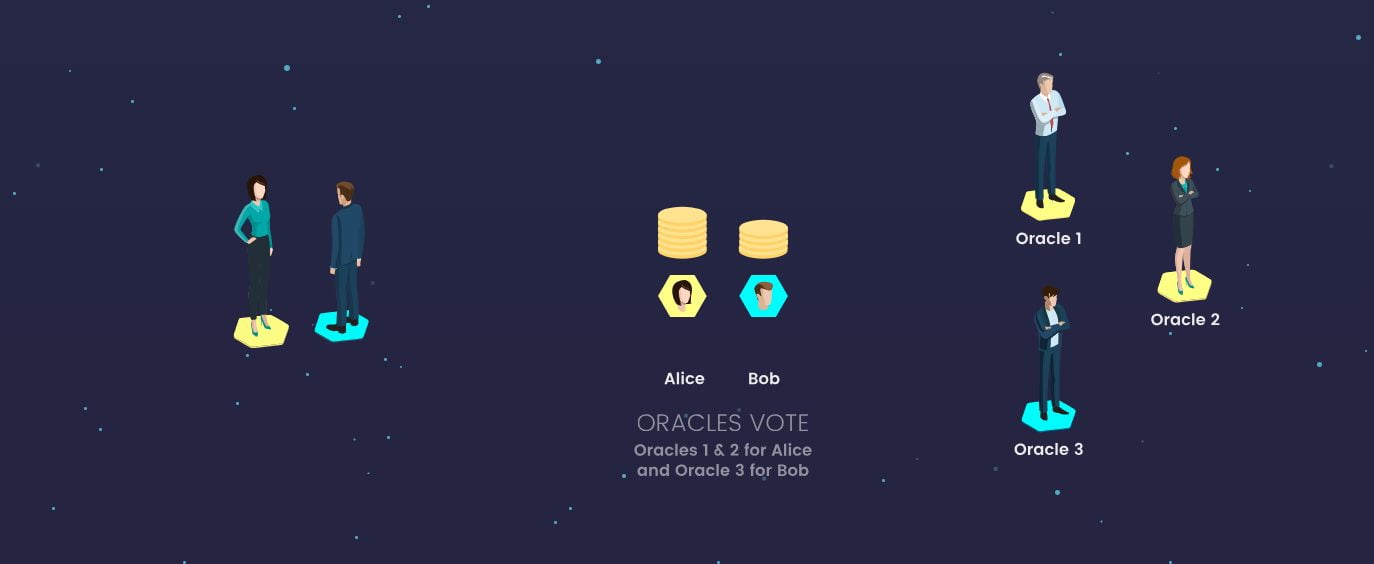 Potential for ICO investors and entrepreneurs
Last year, 210 blockchain-based platforms released unique digital currencies that enable these platforms to function. By the end of 2017, these platforms raised $3.8 billion through the ICO process, and dozens of other companies employed different methods to develop their projects.
However, this year has been a boom for the decentralized economy. Just halfway through the year, nearly 600 projects launched, and they've raised a collective $12.4 billion. JUR is prepared to infuse this market with new opportunities to facilitate their development in a trustworthy way. For example, ICO campaigns can create marketing contracts with developers that are automatically paid in digital currency. Moreover, token sales can be governed by the JUR platform, which increases accountability and reliability for a crucial component of the blockchain's expansion.
OTC Transaction Facilitation
Each month, more than 3 billion cryptocurrency transactions take place. For the millions of people now conducting cryptocurrency transactions, JUR represents a way to eliminate the counterparty risk when transacting in digital currencies. Users can quickly and easily implement a smart contract that ensures a fair transaction. This added confidence level can hasten cryptocurrency adoption and make it more usable in the established marketplace.
In total, the need for accountability and dispute management is long overdue. The digital economy is buzzing with activity, and it demands equitable treatment for its users. With JUR, the digital economy is trustable and usable by anyone.