BTC/USD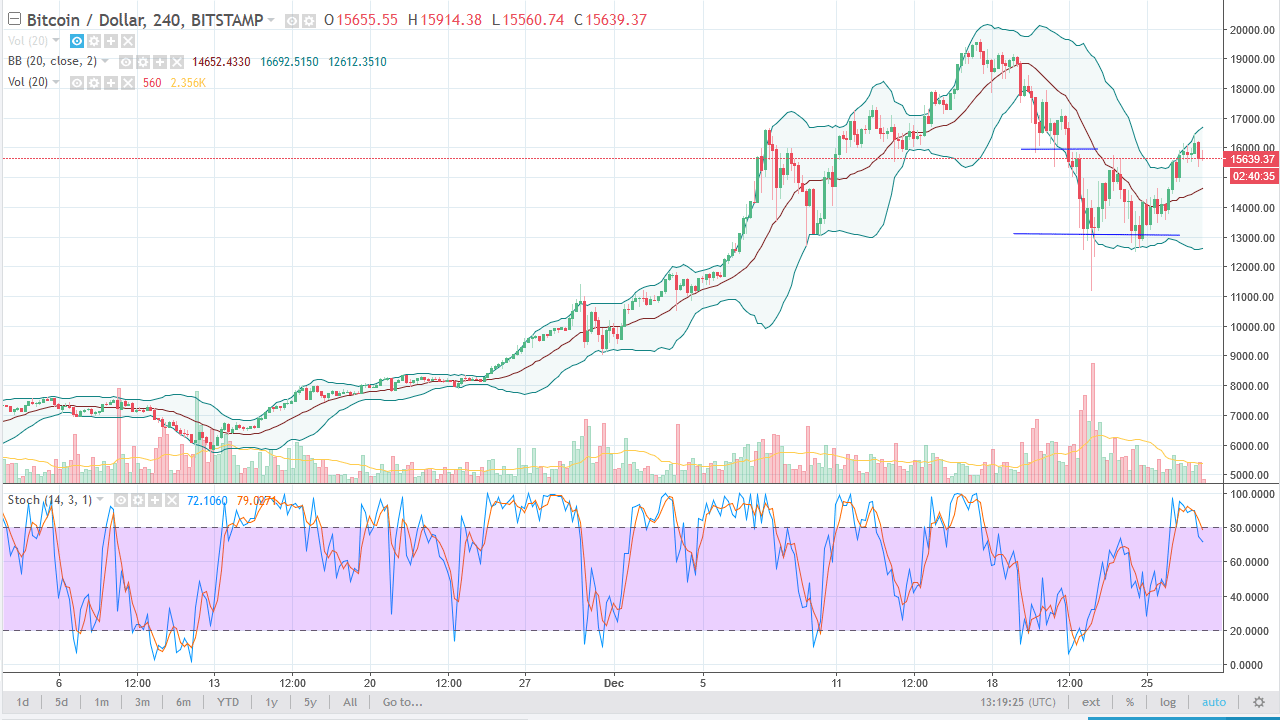 Bitcoin rallied a bit during the trading session on Wednesday, but seems to be struggling with the $16,000 level. The stochastic oscillator on the 4-hour chart is crossing over in the oversold area, so I think we are probably going to pull back. However, there is a significant amount of support below, especially near the $13,000 level. I think it is only a matter of time before the buyers return to this market, but I would like to see some type of bounce first before putting money to work.
BTC/JPY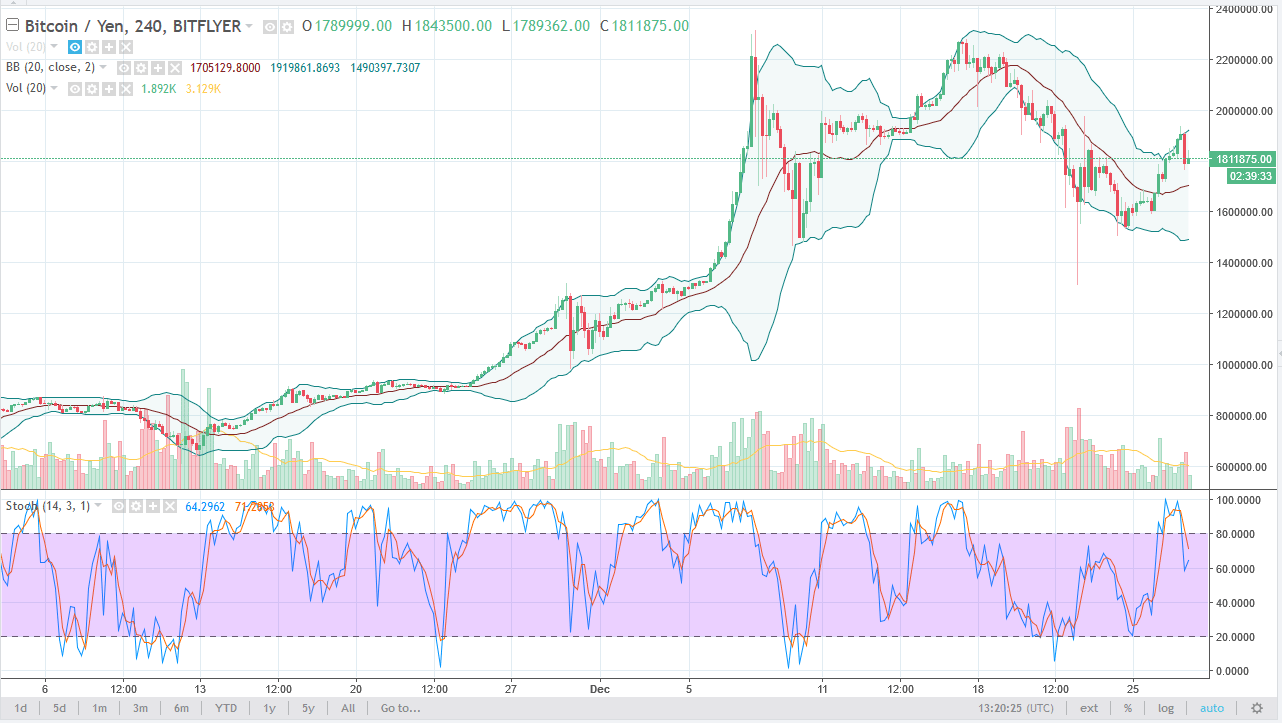 Bitcoin rallied initially against the Japanese yen as well, but also pulled down towards the ¥1.8 million level, where we found a bit of support, and we could continue to go higher. However, it's not until we break above the ¥2 million level that I feel comfortable buying on a move higher, unless of course we were to pull back and then bounced from the ¥1.5 million level which I see is massive support.
Thanks for watching, I'll be back tomorrow.