BTC/USD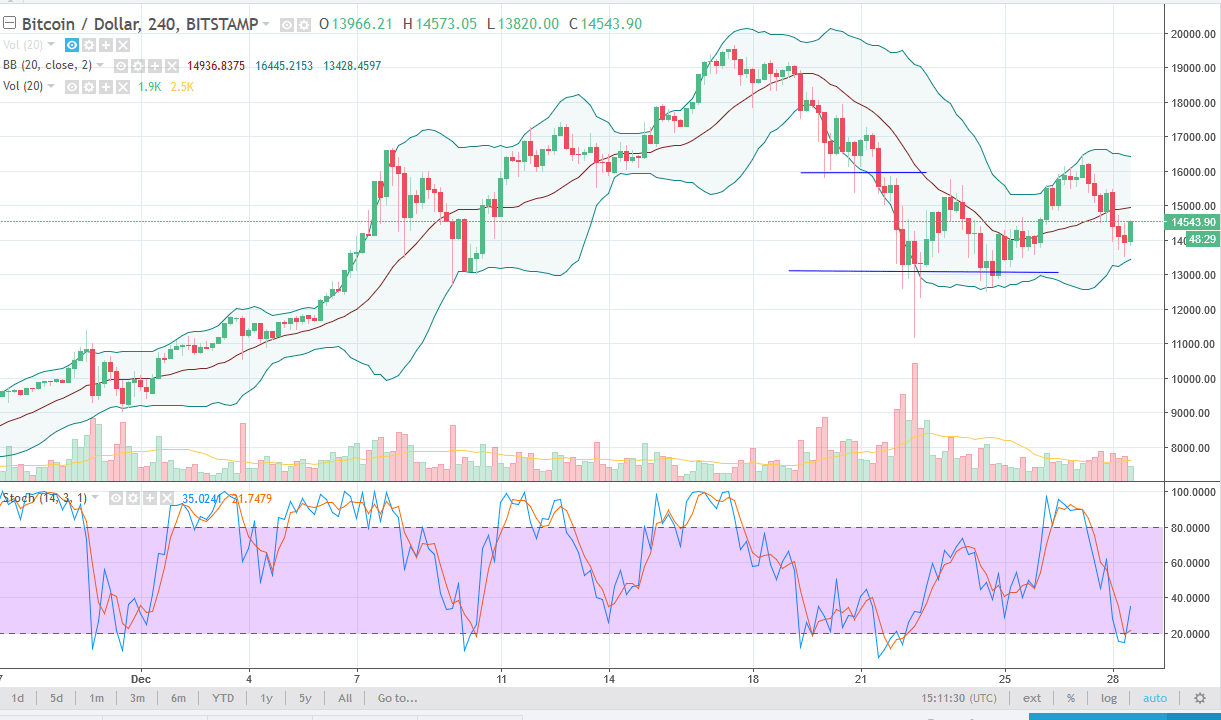 Bitcoin fell slightly against the US dollar initially on Thursday, testing the $13,500 level. We are currently in the middle of consolidation, with $13,000 on the bottom being support, and the $16,000 level above is significant resistance. I believe that the market should continue to be very choppy and sideways, as volume is not a major part of the market between holidays.
BTC/JPY
The Bitcoin market was also soft against the Japanese yen, reaching down towards the ¥1.6 million level. The 1.9 million level above is significantly resistant, extending to the ¥2 million level. If we can break above the ¥2 million level, the market should then continue to go much higher. If we break down below the ¥1.5 million level, that would be a very negative sign.
Thanks for watching, I'll be back tomorrow.