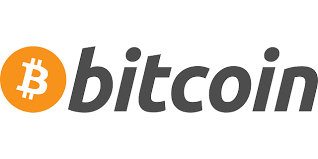 Okay, okay… So after a recent surge over $300, and then a drop to about $270, the price of bitcoin has fallen just slightly again and is now hovering at around $265, but that's no reason to get emotional just yet.  We're talking about a price drop of around $5-$7.  That's mere pocket money, and something like that isn't going to make or break the future of bitcoin and digital currency as a whole.
Let's look at this in perspective: It's quite possible that bitcoin price or bitcoin traders are simply going through an "I don't know" phase.  After a massive breakthrough in price a little over a year ago, where bitcoin reigned on its throne like a king, it has now fallen and is probably serving as a knight in the castle.  Bitcoin doesn't know if it wants to lead or if it wants to follow.  Heck, we all go through phases like that.  Even Julius Caesar went through it.  As mentioned in Shakespeare's classic play, Caesar had to be offered the crown three times before accepting…
When someone asked us as children whether we were leaders or followers, many of us quickly responded, "I'm a leader" without really putting much thought into it.  Being a leader is considered a good thing, and it has been engrained in all of us, so such a response became automatic, but when one really thinks about it, being a leader is hard work.  Imagine what it must be like to make such an endless array of decisions; to decide who must fight and who must stay behind; to decide what's best for one's people.  That's difficult!  Sometimes, it's just nice to sit back and let someone else take over while you just carry out the orders.
Maybe bitcoin's going through the same thing.  It's wondering to itself, "Do I really want to be the leader in digital currency?  Maybe I should let dogecoin or litecoin take a turn."  It's hard for us who have faith in it.  We're stuck waiting around for bitcoin to make its decision.
Oh well.  I guess we'll just have to give it the necessary time.
Images from bitcointalk.org.