Recent revelations indicate that bitcoin futures are here to stay. Some former Morgan Stanley, Goldman Sachs and BNP Paribas Societe Generale bankers took on the arms race to address bitcoin's volatility.
Volatility, the everlasting problem of bitcoin trading
Ever since bitcoin exchanges came into existence, bitcoiners were used to seeing the highs and lows of a daily trading session that vary by 10% of even more. Many have doubted bitcoin's ability to be used as a currency because of it's high volatility. It would be safe to assume that many merchants were hesitant to accept the coin because of this. Many people that believe in bitcoin will tell you
that the price simply doesn't matter and there already are ways for merchants to minimize the risk when accepting bitcoin. However, hedged bitcoin accounts are here to bring something different into the bitcoin trading space and capture the interest of different kinds of traders as well.
Volatility hasn't been a major problem for bitcoin acceptance
Despite the absurdity behind this sentence, it seems like bitcoin believers were right so far. Microsoft and Dell probably didn't believe that volatility was going to put them at risk when they accepted bitcoin as a payment option. This highlights the difference between bitcoin and FIAT currencies. While bitcoin could still be considered too volatile for a national currency, it's convenience as a payment method made huge companies accept it.
Apart from all that, bitcoin's flexibility has allowed several "risk management" tools to be created for merchants. Companies like BitPay make it easy for merchants to accept the currency while providing them with ways to dodge the bullet of bitcoin volatility.
Bitcoin futures will be giving merchants more options on how to manage their profits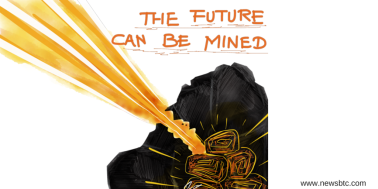 A common joke bitcoin traders like to use is that bitcoin price falls whenever we get to hear news about a big company starting to accept bitcoin payments. This belief was actually perceived as a fact by many. It's a well-known fact that minimizing the risk bitcoin volatility can create involves converting to FIAT immediately.
This is where futures and options come in; Merchants will be provided with more options on how to manage their bitcoin earning. In the not so distant future, we could possibly see fewer merchants selling their bitcoins for FIAT immediately. If that's to happen, the long term effect for the bitcoin market should be overwhelmingly possible.
Derivative exchanges have the potential to ease the bitcoin market from some of the selling pressure that is haunting it. All that while it's also attracting more high-class investors into bitcoin trading. We'll have to wait in order see how events throughout this year unfold but bitcoin futures could play an important role in bitcoin's growth.