Bitcoin mining company BTC Guild has announced to closedown its operations in the wake of BitLicense, the state's official Bitcoin regulatory framework.
In its final notice on BitcoinTalk.org, owner Eleuthria admitted that the said framework has enough "gray area" to threaten the functioning of their mining pool, saying that they cannot bear the expense of defending the company at this moment.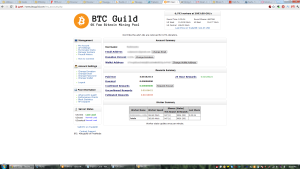 "The fact that BTC Guild is not in New York does not matter, since it would be doing business with New York residents while they are physically in New York," explained Eleuthria. "This fact makes it possible for New York to attempt to claim jurisdiction to enforce regulations. Whether or not BTC Guild could win in defense of such an attempt is irrelevant, since the cost of defending the pool would be greater than any income the pool is expected to generate going forward."
Risk vs Recovery
As it is known, the negative trend in the Bitcoin value has deeply impacted the infrastructure of many Bitcoin mining businesses — ZeusHash, Cex.io, CoinTerra, etc. — in past. Their inability to cope with costs of equipment, electricity and rent has somewhat led the to a point where they could do nothing but succumb. In addition to this, the ever-increasing difficulty of Bitcoin mining made it impossible for small Bitcoin miners to churn out profits from their operations.
BTC Guild has also fallen victim to such norms, explained Eleuthria in his notice. "The costs of running the pool have not changed, and the amount of funds at risk in the event of a compromise is significantly higher than what the pool could ever recover from," he said.
"When the pool was 20-30% of the network, the amount of funds at risk was slightly higher, but the ability for the pool to recover from that loss was present. At 3% of the network, the pool would not be able to recover from such a loss."
No Plans of Selling
Unlike the last time, BTC Guild has called-off the speculation of selling the business, saying it would make its users vulnerable to being "cheated" or their funds "stolen". He further assured that they won't be reversing their decision to discontinue the mining pool and thanked the community for their long-term support.