Bitcoin startup BitStake recently introduced some new value added services on top of its global remittance solutions in Africa.
According to a report published on Disrupt Africa, the Nigerian company is now offering its users with the facilities to trade Bitcoin with the local currency Naira. In addition to this, the company has also introduced a peer-to-peer loaning facility, where one can provide loans and further gain interests on them — a service they refer as "Multi-Staking".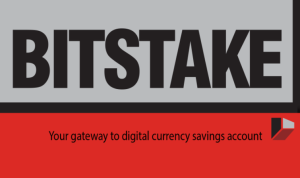 "These are generally catered for SMEs or personal loans," BitStake CTO Alex Christian explained. "Users can negotiate on a personal basis so that they can receive loans for family matters or businesses instantly through other users."
"Only a telecommunications network is needed in order to access or send digital currency, phone numbers can also be used to send and receive digital currency easily."
One may argue, but the set of services brought-in by the BitStake team makes its an unofficial digital bank of Africa. Their name emerges at a time when the underprivileged continent is already suffering huge from the lack of basic banking facilities – something that has disabled African diaspora to send money back home. And even when there are some remittance facilities available, their commission rates take away a notable chunk of the entire amount.
BitStake thereby believes in breaking such financial shackles — once for all. The self-funded company, since it inception, has kept its charges to as minimum as 1% of the entire transaction. Comparing to other Bitcoin-based remittance companies in Africa, it is definitely the cheapest option available at this moment.
"With our scope of financial products and services along with our low fees we are primed for this market," Christian said.
It is now the time to sit back and watch companies like BitStake grow — amid the challenges of technological awareness, regulations and banking monopolies.