As all recent charts indicate, the bitcoin price isn't doing that well as bears seem to dominate the market. The sudden buy pressure that we've started seeing after the bitcoin price started falling below the support level of $220 might result in another correction.
It's Bears vs Bulls once again
It's still hard to make out if the bulls managed to overcome the bears after the support level of $220 was breached. However, it's clear that most positive btc price spikes today were met with a negative overturn despite the healthy buy activity.
As seen on the chart below, the price only managed to climb above $220 after the buying pressure managed to outperform the selling pressure when the volume had died down.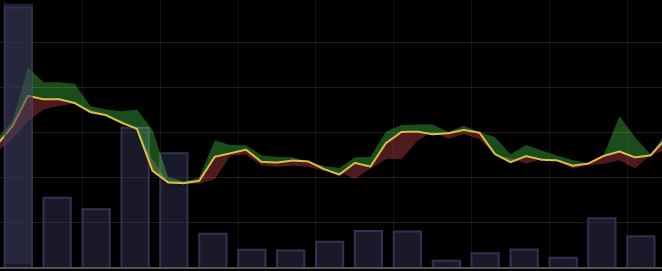 If we learned anything from the past week's patterns its' that any positive spikes don't end well when the market is bearish. As the btc price keeps climbing above $220 it's probably becoming more likely to see another dip really soon. The levels close to $215 that we saw today are not unlikely to be reached again if profit taking sell orders dominate the upward movement again.
The btc price correction itself
Right now, it's obvious that the price is on the rise right after the $215 barrier was reached. Additionally, as the charts indicate, despite the very recent rally most major upward movements weren't met with great positivism. As a result, the price struggles to stay above the $220 level. According to the patterns, previous corrections followed, support levels are breached one after another. We can't tell for sure if the price won't go below $215 if a correction happens, but it's certainly not an unlikely event.
Images from Bitcoinity and Investopedia.