The Love Button for the Internet ChangeTip has donated $10,000 to Twitch.tv gamers in order to attract the vast gaming community to try out the social media tipping platform. The amount will be distributed amongst a few popular streaming gamers to tip their followers.
"Twitch is the leading social video platform for gamers, and links fans with live streamers.  Fans chat while watching their favorite gamers make their way through virtual worlds, and we think ChangeTip is a perfect fit for showing appreciation on this platform," read the statement.
The complete official announcement can be read here.
This attempt may also boost the usage of Bitcoin, which is a peer-to-peer network working on the Blockchain technology.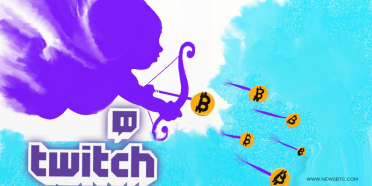 "We believe micropayments are a great use case for Bitcoin technology. By showing what can be done today that can't be done by existing payment channels, we will work together to drive the mass consumer adoption of Bitcoin, and educate and empower people to understand and use their money along the way," said Dan Held, Vice President of Product for ChangeTip.
The social media tipping platform has already been integrated with YouTube, Facebook, Reddit, Twitter, and Disqus. Disqus has roughly 1.6 billion unique visitors, and 3 million discussions communities per week.
Twitch is the world's leading live video platform and a gaming community with over 100 million unique visitors per month.
With this demonstration, Held also hopes to revolutionize the way online content is monetized. Traditionally, user data is advertised or sold to buyers for monetary benefits. ChangeTip aims to provide an effective alternative by enabling a direct financial connection between content creators and their audience; in this case, the gamers and their followers. Viewers can show their love for the content by tipping the creators with as much as they want.