Following a string of recent problems including massive debts, the inability to pay customers, and a $5 million lawsuit from C7 Data Centers, bitcoin mining company CoinTerra has filed chapter 7 bankruptcy in a likely move to avoid any additional payouts.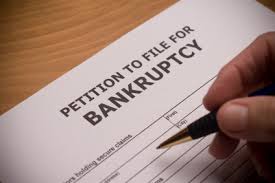 The bankruptcy was filed on January 24th, and the company has stated that it would be unable to pay several unsecured investors.  CoinTerra is also listing hundreds of creditors in its filing, some of which are US-based bank Wells Fargo and CenturyLink, a data services provider that entered into an agreement with CoinTerra in July of last year.
Furthermore, the company currently holds approximately $10 million to $50 million in assets, according to court documents.  It is likely that all these assets will be liquidated through the bankruptcy in an attempt to repay secured creditors.
CoinTerra was launched in August of 2013, and developed what the company has called high-performance "bitcoin mining application specific integrated circuits and systems."  In its earliest days, the company was able to secure a minimum of $2 million in funding from various investors.
However, in June of 2014 the Better Business Bureau (BBB) reported that several of CoinTerra's customers were unhappy with the way the company conducted business, saying that mining computers didn't meet the standards that CoinTerra was promising.  Several users eventually wanted their money back, and many were complaining that refunds were not being issued.
The bitcoin mining company's website includes a brief mentioning of the bankruptcy. CoinTerra's Twitter page has not been updated since September.  A creditor meeting is scheduled for February 27th.
Images from CoinTerra and Flickr.