It has been found out that the losses faced by the MyCoin customers were exaggerated in their initial estimates of $300m+ USD.
According to The Hong Kong Commercial Crime Bureau (CCB), the earlier reported amount was entirely miscalculated. The agency issued fresh reports that spoke of 43 victimized investors that might have tapped out between $HK50,000 to $HK1.5 million before the oldfangled Ponzi company disappeared. That estimates the total loss amount to be near $8 million, versus the whopping $387 million that was earlier reported by Hong Kong press.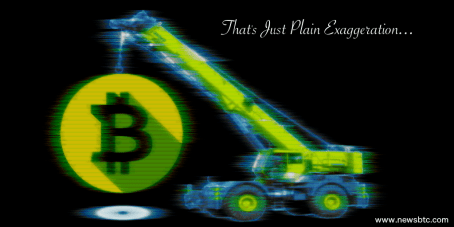 The estimate has clearly been shrunk alongside the number of affected MyCoin customers. Earlier, it was reported that over 3,000 individuals faced the wrongful wrath of the Bitcoin investment firm. But the latest reports are speaking of only 43 victims, thus clamping down the losses alongside. According to the sources, the amount $387 million was the total self-declared estimate of MyCoin business that might have been wrongly distributed by the media, including us. NewsBTC apologizes.
Meanwhile, Bitcoin has once again become the hot topic among Hong Kong lawmakers — this time for the wrong reasons. Ever since the aforesaid MyCoin scam made headlines, the lawmen are urging the Hong Kong government to sabotage the fledgling local Bitcoin industry. In a statement issued recently, lawmaker Leung Yiu-Cheung asked the government to step up and ban Bitcoin entirely.
Leung's zealous approach towards Bitcoin and other cryptocurrencies were the result of a pardoning comment made by HKMA on Tuesday. The authority had simply asked people to take proper precautions while investing in speculative assets like Bitcoin.
Now that the loss figures have clamped down, Hong Kong might see the MyCoin case entirely from a new angle. We hope so.