It appears as though the discussion surrounding bitcoin and cryptocurrency energy consumption will never end, yet rarely do we see any individual or organization break new ground on the subject.
There exists a valid argument, however, which says that crypto-mining can indeed be stable. The theory goes as far as to suggest that it can produce minimal carbon output and its energy emissions can even be recycled to be used for environmental-friendly endeavors.
Energy costs of mining bitcoin
Bitcoin orders and timestamps transactions on the blockchain via an algorithm termed proof of work. Miners run energy-intensive computations to solve cryptographic equations required to uncover new blocks and maintain the security of the network. As the network's value increases, and as miners attempt to outdo one another to find their next block, more energy is invested in solving the equations.
The debate goes on as to how much energy is used during this process. There are some who argue that the process isn't sustainable and needs to be fixed. Others say that concerns have been overblown and that change isn't required.
Renewable energy solutions
Mining farms in China have long taken inexpensive surplus energy directly from hydroelectric damns. BW, among the oldest, has been a pioneer of this practice. The mining operation, which began in 2014, has used renewable energy for its rigs from 2015 onwards.
Through its Chinese roots, hydroelectric mining has traveled to other countries that provide cost-effective river-run energy. One of those countries is Austria.
HydroMiner
Source: Pixabay
Austria's HydroMiner has looked to use the energy from hydroelectric dams in the Alps. The HydroMiner Limited Company was founded in 2016 by Nicole and Nadine Damblon, along with a group of Viennese miners. The group established a facility in 2017, which draws a 290 kWh base energy output for its 120 mining units. They have an additional mining farm, also based in Austria, which receives an ongoing 600 kWh supply for its 1152 GPUs and 250 Antminer 29s.
The group was able to finance the second farm with funds from its H2o token ICO. Each token is a guarantee of 5 kWh in mining time. Holders are able to redeem the tokens for any cryptocurrency mined by the facilities using the project's own mining portal. As the operation grows, the group intends to launch an H3o token. The H3o will pay its holders dividends, similar to that of a security.
With proceeds from the ICO, HydroMining will attempt to create a facility away from Austria, such as in Georgia, Canada, or another country with cheap and low-cost energy. The Damblons say that hydroelectric energy is 85 percent cheaper in Austria compared to the average global cost of electricity.
NastyMining
Established in 2012, Arizona-based NastyMining is a sustainable operation that uses wind and solar energy to mine cryptocurrency. The founder, OGNasty, developed a platform for a group of miners to exercise "socially responsible bitcoin activities".
For a miner to be a part of that group, they must purchase a seat in OGNasty's bitcoin club, NastyFans. All 30,000 of the fan club's seats are presently taken. NastyFans, however, runs an auction website where users can buy and sell seats. Members profit from the mining group's proceeds, in addition to part of the proceeds from further sales, such as bitcoins made with precious metals.
OGNasty intends to expand his wind and solar power production and is constantly seeking new ways of reducing costs and energy consumption. He is hopeful of keeping himself busy by getting a bicycle-powered generator and plans to eventually install an immersion tank and cooling tower.
Harvest
Harvest is a small-scale, wind-powered crypto-mining project established by Julian Oliver, an artist and "critical engineer" based in Berlin. It utilizes wind-energy to mine cryptocurrency Zcash and donates the profits to three climate change research organizations.
Konstmuseet i Skövde, a museum based in Sweden, commissioned the project. It was exhibited at the museum from September to December last year. Julian intends for his creation to be used in the world's windiest regions, mining cryptocurrency to generate money for climate-change NGOs.
Not just cryptocurrency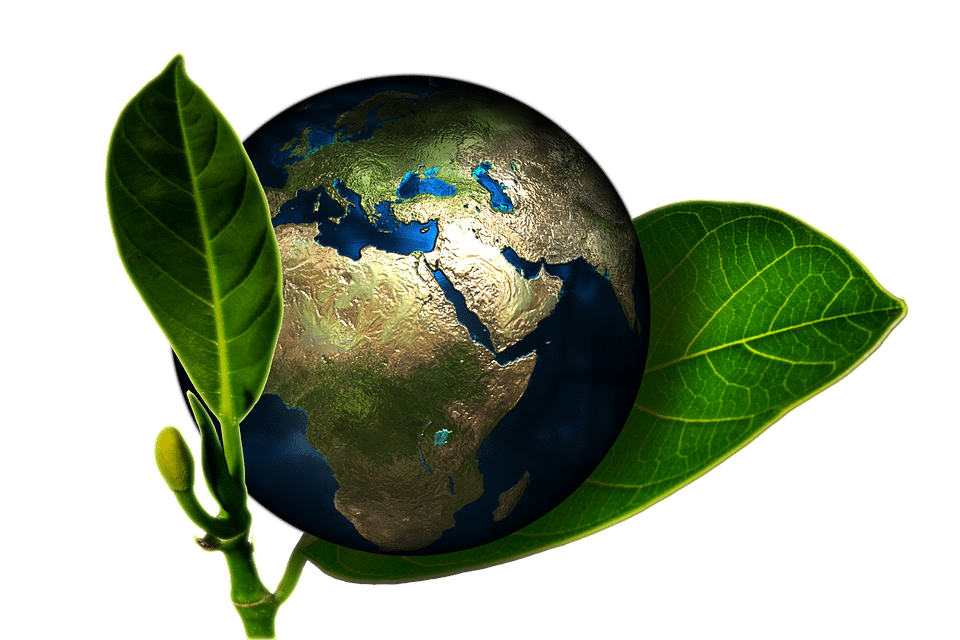 Source: Pixabay
It isn't just miners looking to do their part when it comes to protecting the environment. It's important to look at the bigger picture in terms of what organizations are doing on the whole and gain a perspective on where mining fits into that picture.
While computers have helped to significantly improve how we live our lives, such as communicating with friends and completing daily tasks, they also have a substantial carbon footprint. Data centers account for 1.2% of electricity consumption in America, according to Lawrence Berkeley National Laboratory. However, the industry is looking at developing power supply standards, in order to reduce energy consumption. The power industry is another that is trying to reduce the damage that it's causing, by looking for renewable energy sources, like wind and solar power, which explains why we're seeing more turbine centers and power plants. Firms like Solomon Corporation even provide services that recycle contaminated power-generation equipment.
Printing is also looking to do more when it comes to climate protection. OnlinePrinters.co.uk, for instance, is an eco-friendly printing company looking to fulfill its responsibility to help preserve the planet for future generations. The company, which has been printing for 30 years, has also long-practiced sustainable design as part of its production process. It also realizes, however, that, when it comes to protecting the planet, the need for improvement is constant.
While the above doesn't come close to covering all of the green initiatives out there, the conversation has begun and that's important for the planet moving forward.
Image Source: "Bitcoin Mining on the Blockchain" (CC BY 2.0) by Descryptive