DASH/USD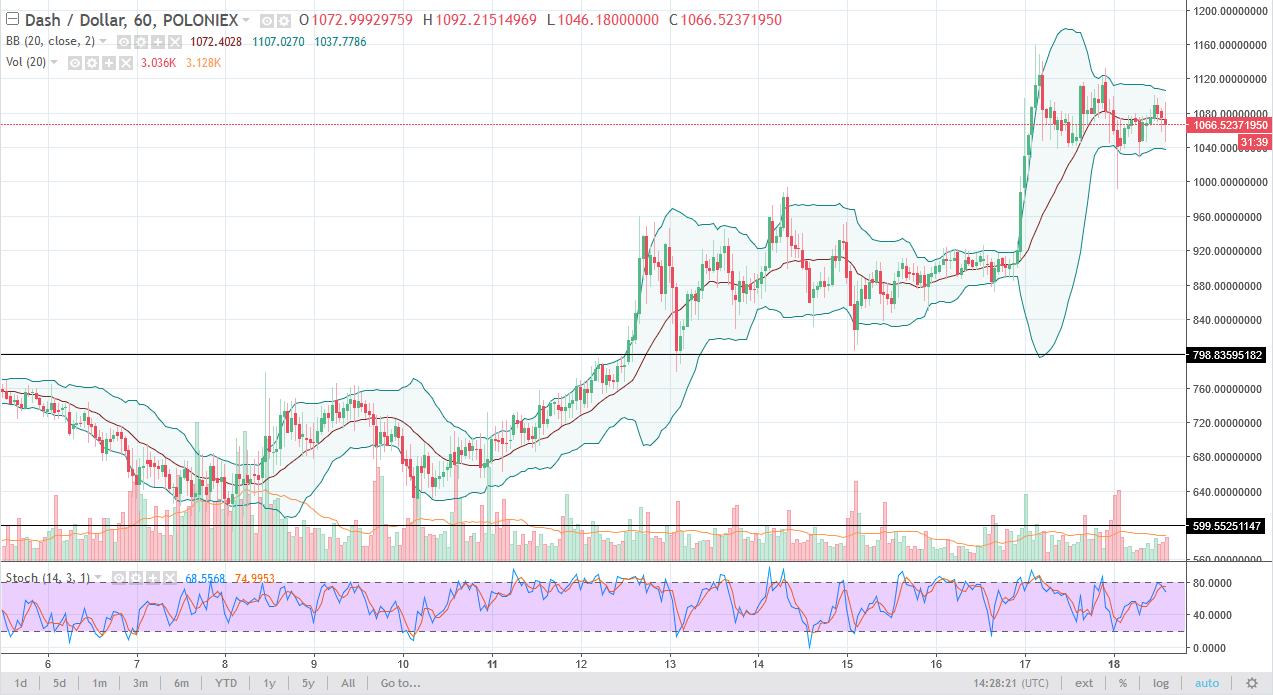 DASH continue to go sideways during the trading session on Monday, as we hover above the $1000 level. At this point, I suspect that the market is trying to build up enough momentum to continue the uptrend, and that the $1000 level should offer support. Buying on the dips continues to be the way forward.
LTC/USD
Litecoin is rising slightly, but quite frankly at this point it looks like we are spending more time trying to build up momentum to the upside than anything else. A break above the $350 level should send this market much higher, and by the measurement that I am taking, we are looking at a move to $425 level. Pullbacks of this point continue to offer value in a market that is very strong.
Thanks for watching, I'll be back tomorrow.