DASH/USD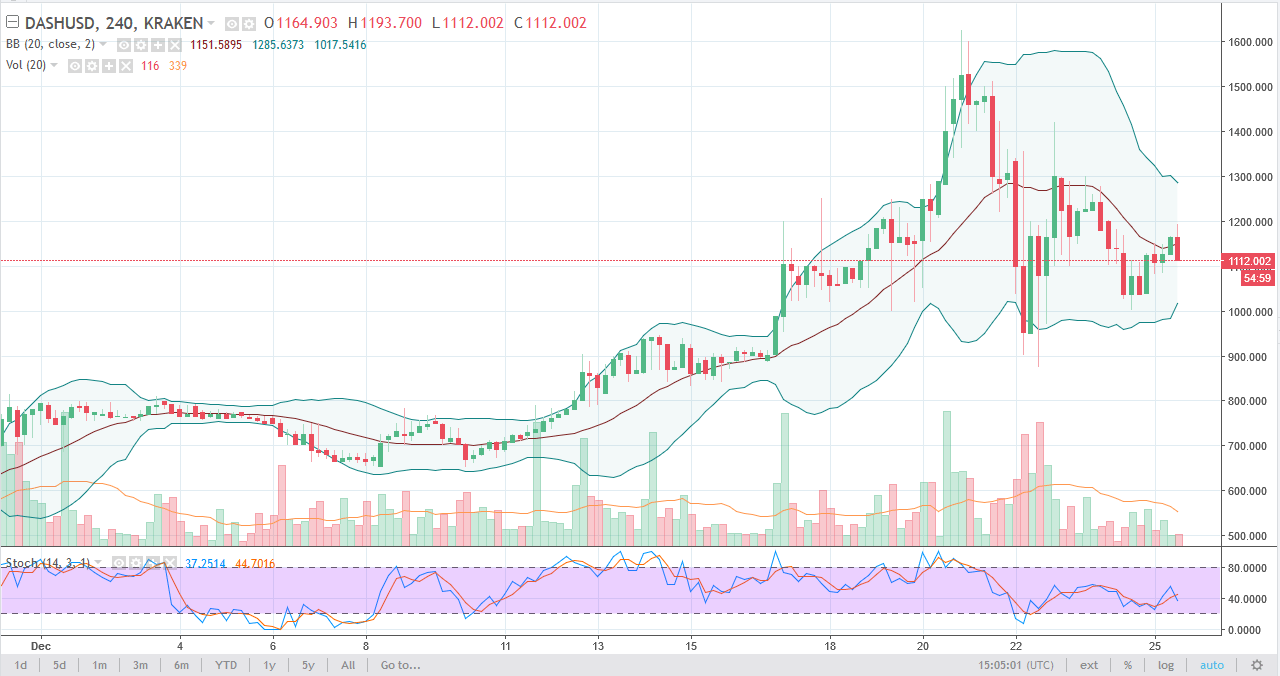 DASH drifted a bit lower over the holidays, dropping from the $1200 level. However, I suspect that there is a significant amount of support at the $1000 handle. What's interesting for me is that we could be forming a bit of a descending triangle, or a descending channel, so I think we are going to have a bit of a fight on our hands at that $1000 level. Because of this, I am on the sidelines but if we break down significantly below the $1000 handle, I would be willing to start selling. Otherwise, that could be an excellent opportunity to buy on the cheap.
LTC/USD
Litecoin has been rather lackluster after its founder admitted to being completely out of the digital coin. We now have support at $250, but that has been broken a few times, only to turn things back around. The question is whether we can continue to build up momentum to the upside, or does the support finally fall apart? If we break down below $200, it could be lights out for Litecoin in the short term. Otherwise, these dips could offer short-term scalping opportunities.
Thanks for watching, I'll be back tomorrow.