DASH/USD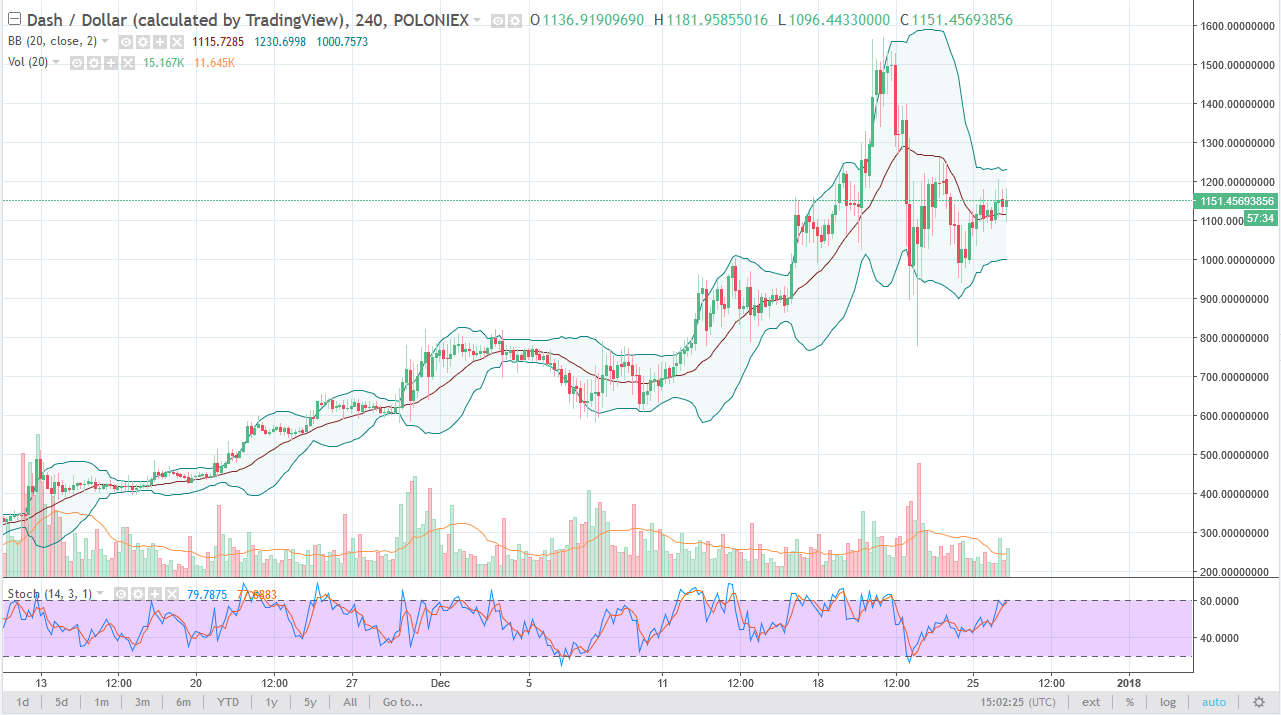 DASH continues to be very noisy during the trading session on Tuesday, as the $1200 level offers resistance. We are getting close to the overbought part of the stochastic oscillator on the 4 hour chart, so perhaps more sideways action is to be expected. I also recognize that the $1000 level underneath is massively supportive, so we may retest that area to find more buyers. If we break above $1200 though, that could be a very bullish sign.
LTC/USD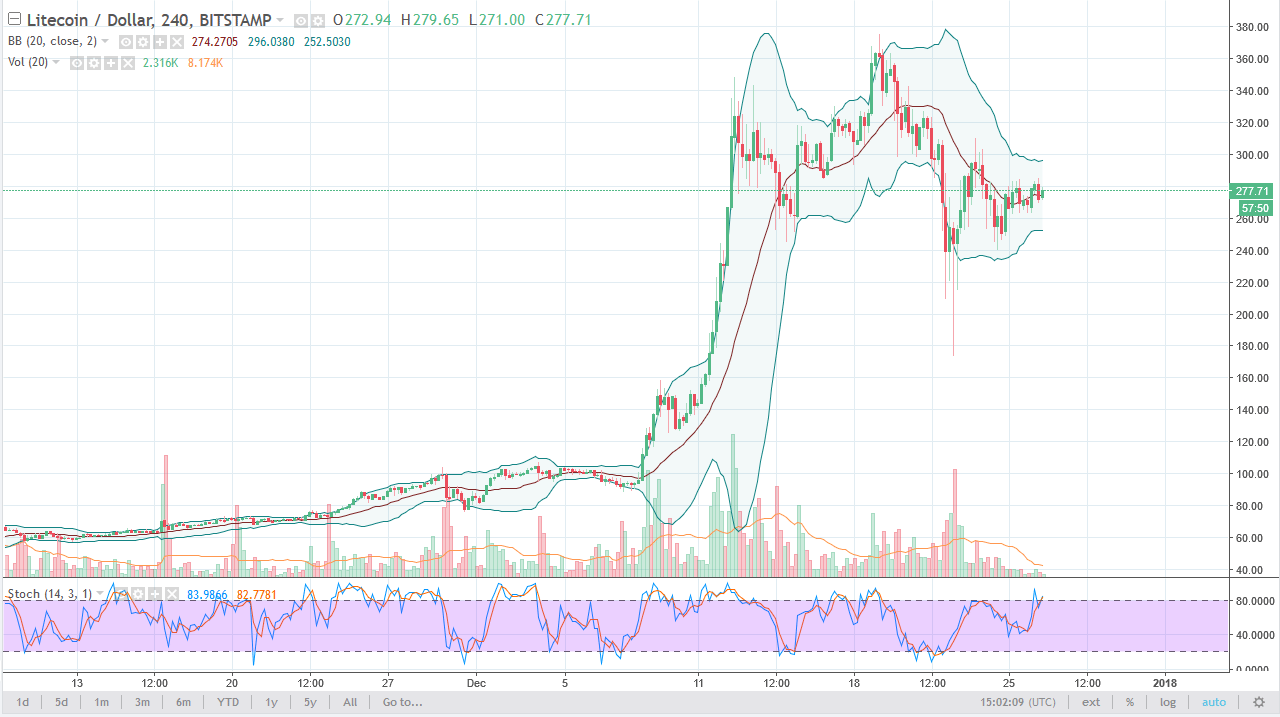 Litecoin continues to go sideways as well, essentially going nowhere. The volume is almost nonexistent in this market as we are in the middle of the holiday trading season, and right now it looks more likely that we will drift towards the $250 level than anything else. Breaking above $300 would be a very bullish sign though.
Thanks for watching, I'll be back tomorrow.