DASH/USD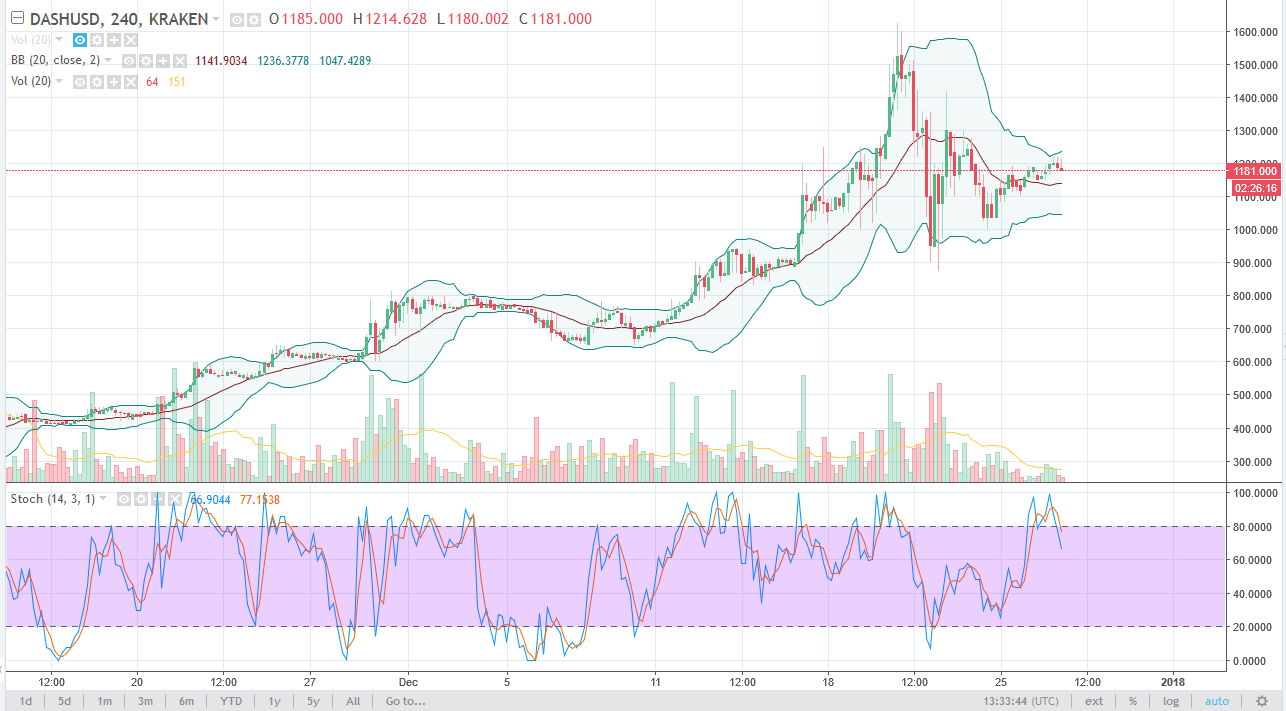 DASH continues to look very quiet during holiday trading, as the $1200 level has offered a bit of resistance. We are rolling over in the stochastic oscillator, so this suggests that we will eventually start looking towards lower levels, perhaps finding support closer to the $1000 level. I would be much more comfortable buying at that level than trying to go long here.
LTC/USD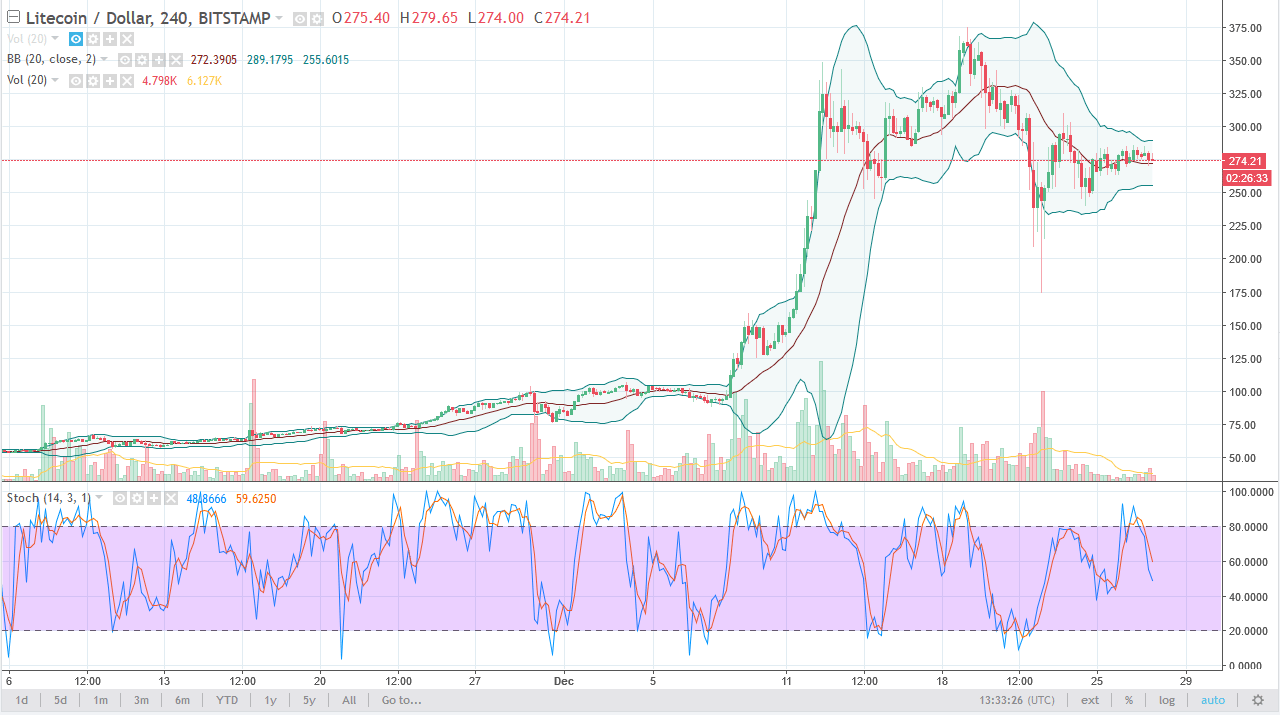 Litecoin looks similar, and struggling as there is almost no volume. I think there is significant support near the $250 level though, so any type of bounce in that area should be thought of as potential value that you can take advantage of. If we break down below the $225 level, the market will probably test the $200 level, and then break down to the $150 level. I currently believe that the market is going to go looking towards the $325.
Thanks for watching, I'll be back tomorrow.