DASH/USD

DASH continues to drift a bit lower during the Wednesday session, as we are looking at the $700 level as support. I believe there is massive support underneath, especially near the $680 level. I'm waiting to see a bounce above the $725 level to start nibbling at the market again, so at this point I suspect we may have some grinding in a somewhat sideways fashion to do.
LTC/USD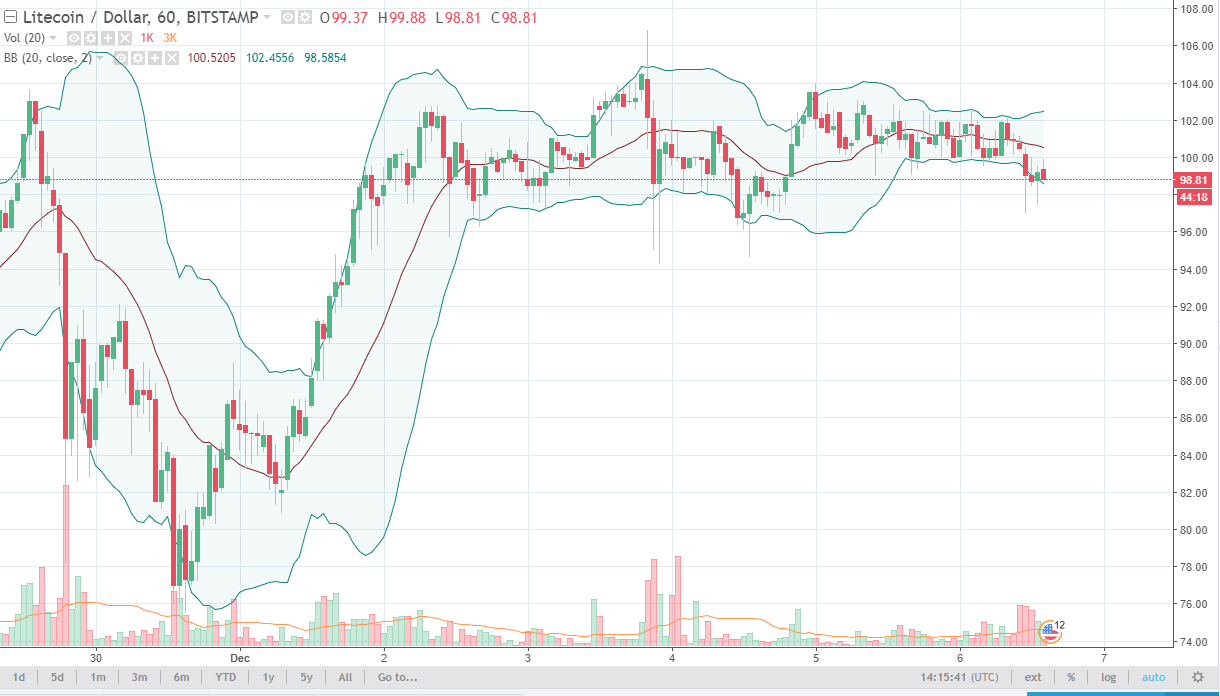 Litecoin continues to dance around the $100 level, perhaps trying to build up enough confidence to finally use $100 as the "floor" of the market. Longer-term, we should continue to go higher, but right now it's obviously in an accumulation phase, meaning that on dips people are adding little bits and pieces to their larger positions.
Thanks for watching, I'll be back tomorrow.