ETH/USD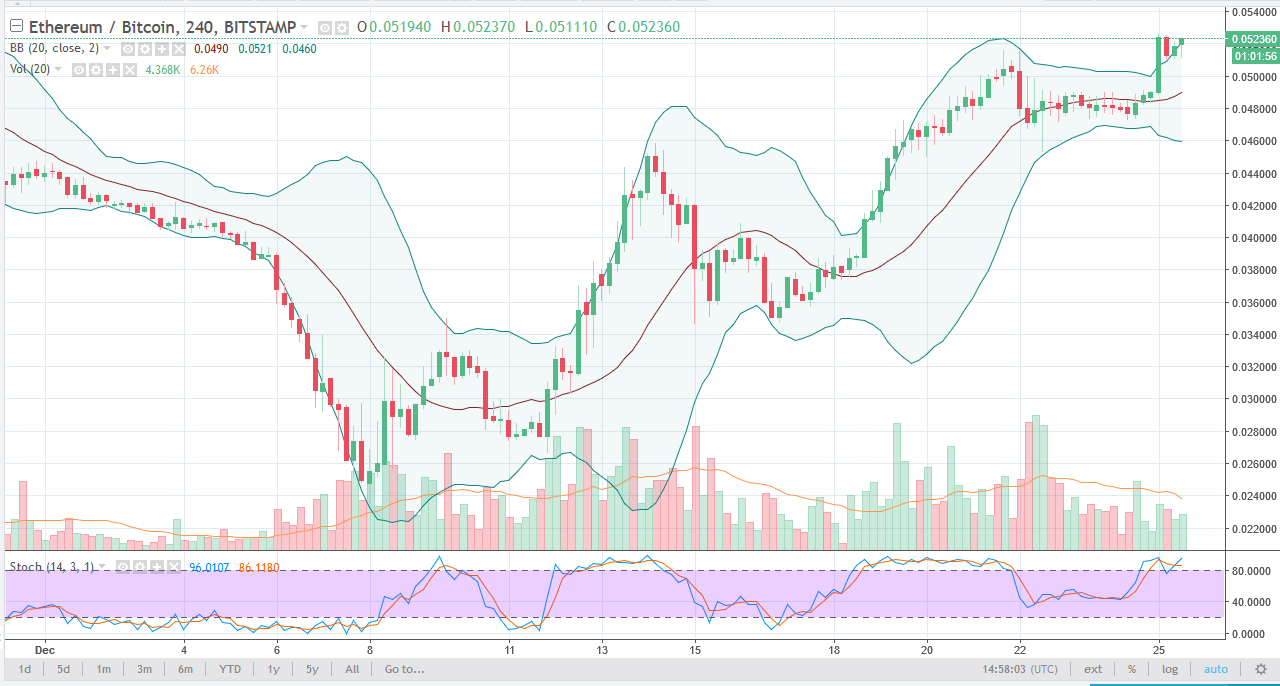 Ethereum rallied a bit over the weekend, but continues to struggle at the $760 level. I think the market is simply consolidating in this area, and therefore we will probably drift back down towards the $630 level. At that point, there seems to be supported in the region, giving us a potential buying opportunity. If Ethereum breaks down below the $600 level again, we could fall as low as $500.
ETH/BTC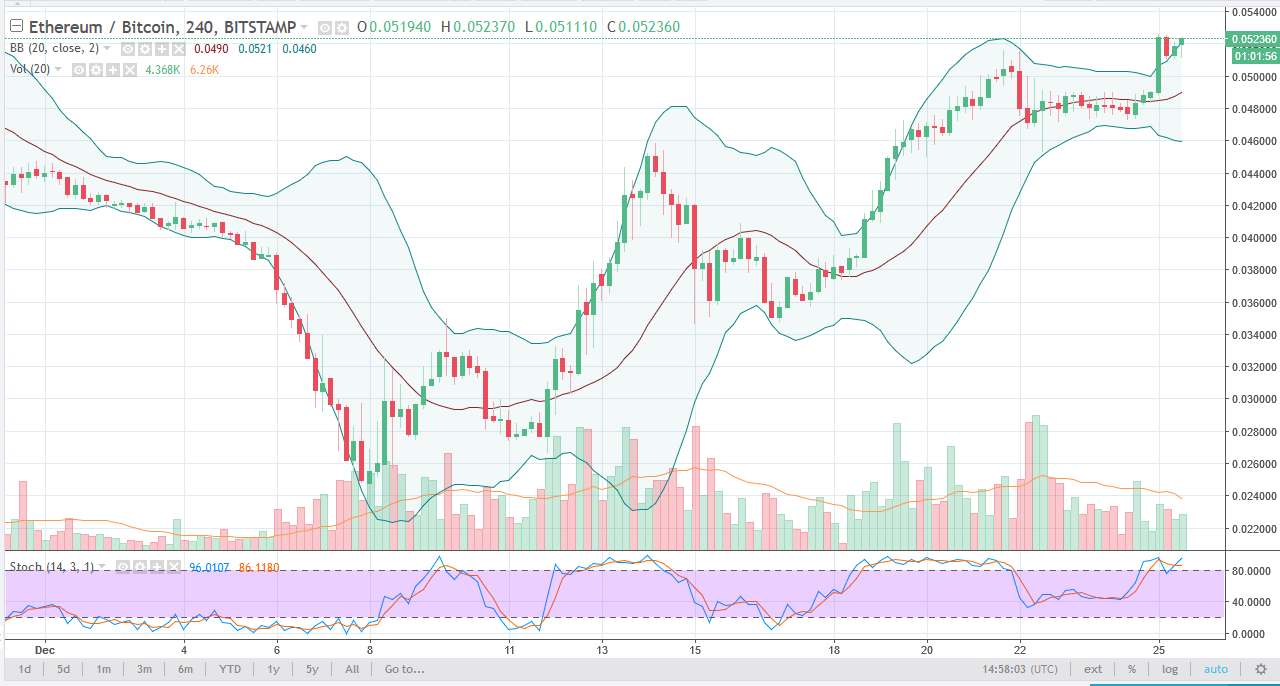 With Bitcoin falling as hard as it has been lately, it's no surprise that this market continues to gain. The question is how much farther can we go? At this point, I don't have the answer, but I do realize that if we are above the 0.05 level, there is going to be a certain amount of psychological support from that fact. Because of this, buying on the dips in small increments might still be the best way to deal with the ETH/BTC pair.
Thanks for watching, I'll be back tomorrow.