ETH/USD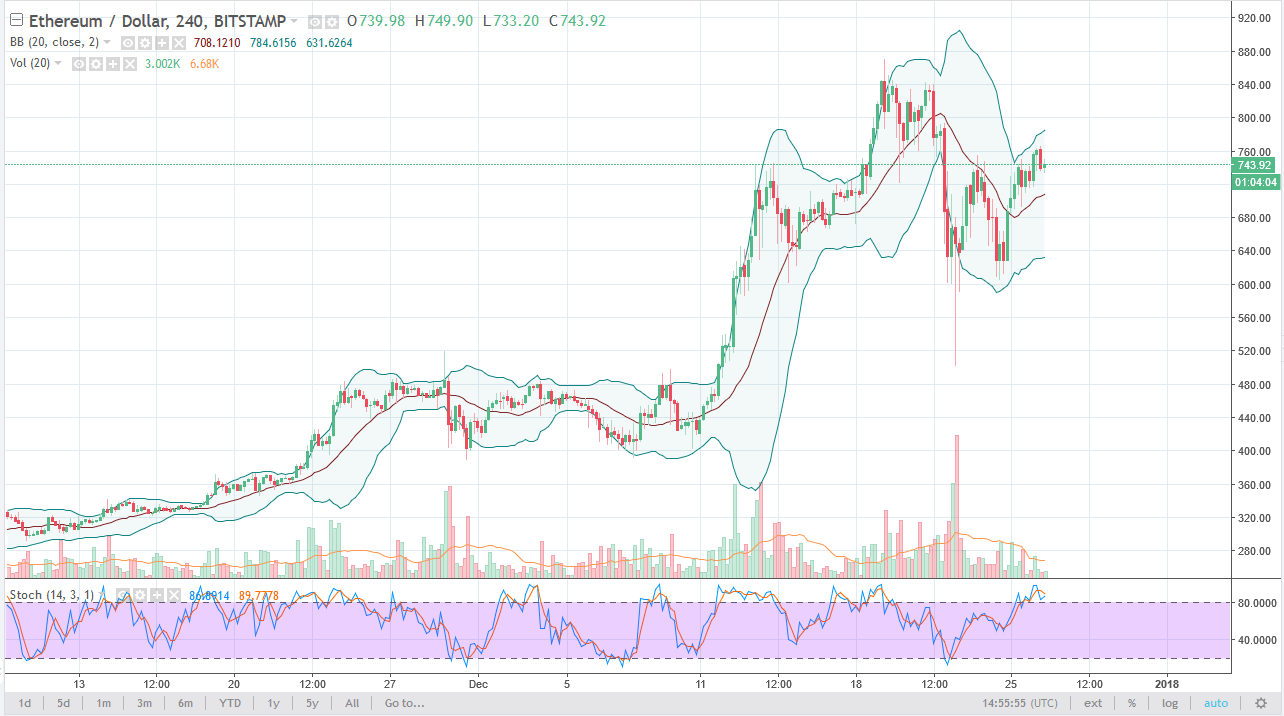 Ethereum rose slightly against the US dollar during the trading session on Tuesday, as we continue to grind higher. However, the $760 level has offered resistance again, so it remains to be seen whether we can hang onto these gains. For what it's worth, the stochastic oscillator has crossed over in the overbought condition on the 4-hour chart, so we may need to pull back a little bit to build up enough momentum to break out to the upside. Volume is almost nonexistent.
ETH/BTC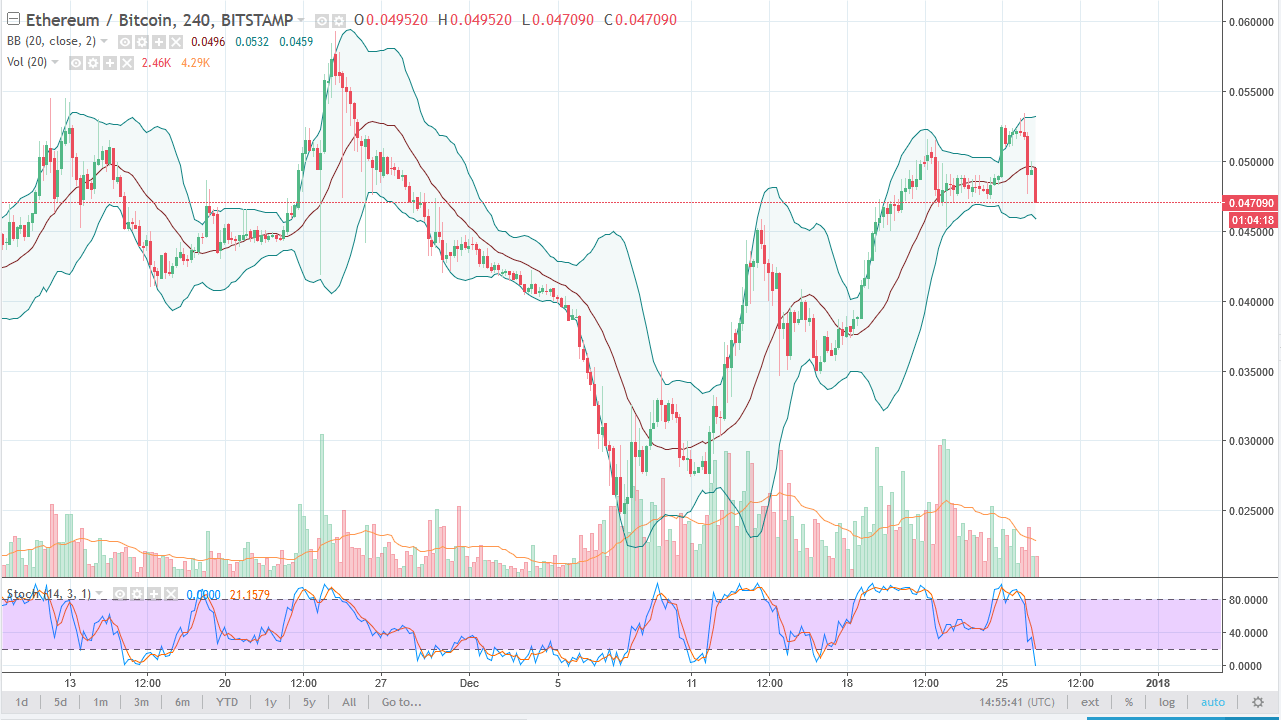 With Bitcoin rallied a bit during the trading session it's not a huge surprise that this market rolled over and could not hang above the 0.05 level for a significant amount of time. If we break down from here, there is a potential uptrend line below, but I think we could be looking at a move towards the 0.04 handle. Nonetheless, this is a very ill liquid market right now, so these moves don't actually mean much.
Thanks for watching, I'll be back tomorrow.