Former Morgan Stanley Investment Manager Jacob Dienelt recently joined Factom, thereby becoming yet another Wall Street veteran to officially head a Bitcoin company.
The public information available on Dienelt's LinkedIn page reflects a man of extensive experiences. His tenure at Morgan Stanley, a renowned wealth management firm, extends to around nine years. For the past one-and-a-half year, Dienelt has been busy being the co-founder and executive Vice President of Lazzerbee, a paper Bitcoin wallet company. As it looks, he will continue to hold his entrepreneurship while being Factom's head treasury on the other hand.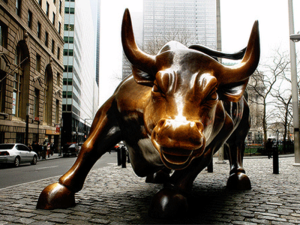 "After two years traveling to bitcoin conferences, mining, and running a paper wallet company, I'm glad to have found a home in the space," Dienelt told Reuters.
The inclusion of a Wall Street name into a Bitcoin company instantly reminds us of JP Morgan Commodity's Head Blythe Masters and NYSE Chief Executive Duncan Niederauer, both of whom left their respective positions to join a Bitcoin startup. These professional relocations became the milestone examples for Bitcoin communities to prove the gradually diminishing gap between the traditional and futuristic finance sector.
For Dienelt, joining a promising Bitcoin venture like Factom could prove a greater step towards a fruitful tomorrow. The Texas-based firm has recently gained extensive media exposure for proposing technologies that could help businesses and organizations track documents easily on a Bitcoin blockchain. As the company's CEO Paul Snow quoted to the Wall Street Journal last year, their services could literally revolutionize the database management industry by imbedding information on a public ledger.
The credibility of Factom got further proved last week, when it collected a whopping 580 BTC on the very first day of its crowdfunding sale, and still counting.
Undoubtedly, the company is creating itself an attractive profiler. With a Wall Street name backing their disrupting technology, Factom is likely to have a better representation when comes the time of regulations.