Despite starting on a very poor note, 2015 is turning out to be a very great year for Bitcoin — at least the first quarter.
After the near-inclusion of Bitcoin Investment Trust among the US's publicly traded exchanges, followed by an impressive price rally towards $300, the digital currency added another feather to its cap after being accepted by none other than Rakuten, a renowned Japanese e-commerce giant with verticals across 13 countries.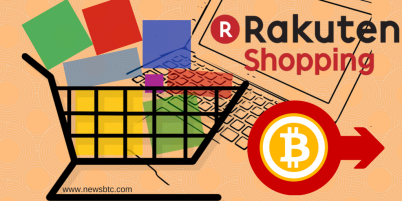 However, the company planned to introduce Bitcoin payments for the US customers only, probably because of the growing digital currency regulations there that protect businesses from a dozen of online risks. Rakuten's native customers in Japan meanwhile are still deprived of paying Bitcoin for goods, a reason of which could be the government's recent decision to avoid regulating digital currencies. Many local businesses therefore have exhibited concerns over the absence of watchdogs, Rakuten supposedly being one among them.
The worrisome steps towards Bitcoin definitely find its roots in the last year's collapse of Mt. Gox — a notorious Bitcoin exchange that lost users' $620 million in a theft. No wonder Japanese businesses are thinking twice before embracing Bitcoin as one of their payment methods. At the same time, the country is turning out to be quite a haven for new digital currency ventures, thanks to the absence of regulations.
In case of Rakuten, the company has always exhibited itself as innovation-friendly organization when it comes to Bitcoin. It has previously invested in a San Francisco based Bitcoin startup named Bitnet Technologies (also the Rakuten's official payment processor), and is also planning to introduce Bitcoin payment options on its Austrian and and German online stores. At some extent, Rakuten has also talked about bringing such services to its native land Japan, but shied to give away any further detail.
Meanwhile, it is a greater news for Bitcoin in the end which is surely looking towards a brighter next quarter of this year, in terms of both adoption and recognition.