Litecoin has experienced an unprecedented boom in price, following the broader market rally in the past few days. The price rally occurred even after the fear, uncertainty, and doubt brought about by the recent banking crisis that saw huge volatility in the equity market.
As of writing, LTC is down 6% as major cryptocurrencies get hit by the bears after being rejected by their respective resistances. 
The current formation of its downtrend is a threat to the coin's gains made yesterday. If the bearishness continues, we might see more pain coming to long positions as the market experiences more volatility. 
Litecoin And The Banking Crisis: What's The Connection?  
Being one of the most high-profile bank collapses in history, Silicon Valley Bank's downfall certainly gave some food for thought to both investors and the general public. Even financial markets outside the United States reacted to SVB's failure, with the European market opening weakly at the time of writing.
With Litecoin being more popular in the industry as a payment method through big digital payment platforms like PayPal, it might get hit by market headwinds as the banking crisis might start a contagion.
Although this might not be the case as the Federal Deposit Insurance Corporation (FDIC) chair Martin Gruenberg said they will guarantee deposits of SVB customers. However, sentiment regarding cryptocurrencies is still expected to affect LTC's ability to gain in the short to medium term.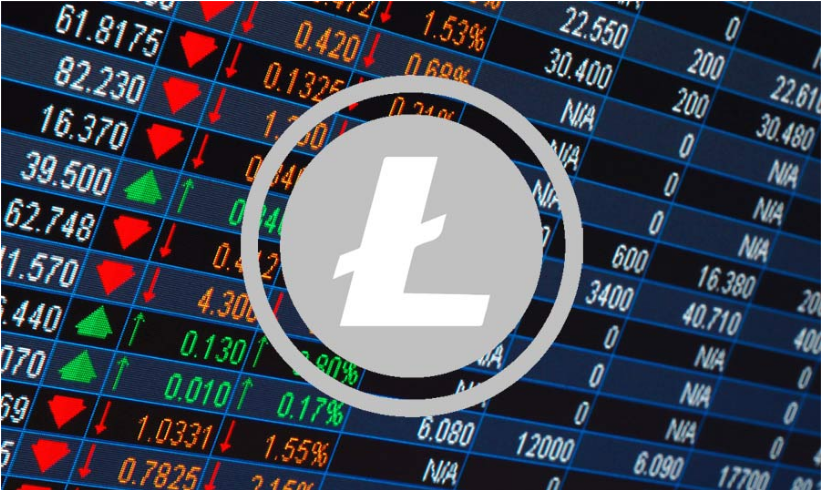 Image: Cryptotelegram
Economic uncertainty would also prove to be one of the biggest obstacles for Litecoin. SVB's collapse, along with crypto-friendly banks Silvergate and Signature, sparked fear among retail investors and institutions that a 2008-like financial collapse might happen. 
However, Litecoin has been growing in dominance as a payment method. This can boost sentiment surrounding the altcoin, perhaps driving the demand upwards. 
Bearish Formation Threatening LTC's Near Term
As of writing, the altcoin is trading at $80.36 with support at $78.30. Investors are currently accumulating after yesterday's drop in price. However, short to medium-term prospect for the token is being threatened by a tightening trading range. 
BTCUSD reclaims the $25k handle and trades at $25,856 on the daily chart at TradingView.com.
If the bears completely take control of the market, we might see the altcoin go below $70 with a possibility of a return back to $60. For a reversal to happen, LTC should close above $80 for a bullish confirmation. 
Investors and traders should continue targeting $80 in the medium term. However, external market forces might push investors to be more risk-averse in investing on LTC. 
-Featured image from iStock