The U.S. Securities and Exchange Commission (SEC) announced regulations allowing crowdfunding for newer and smaller companies, which could help support bitcoin startups. These could allow companies still struggling to raise capital to gain access to funds even from alternative sources.
Prior to this regulation, companies could usually raise a significant amount of capital by issuing stock or securities to wealthy individuals only after undergoing a thorough and expensive registration process under the SEC. This has been a barrier to market entry for some, as not all startups have enough cash to afford SEC registration.
Bitcoin Startups and Crowdfunding
In addition, non-traditional business ideas such as those related to cryptocurrencies tend to have difficulty gaining the backing of regulatory agencies or support from conventional investors. The crowdfunding sphere could offer more promise, as those who are involved in this alternative investment arena tend to be more open to out-of-the-box ideas.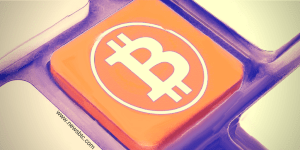 With that, bitcoin startups could have access to more funding without worrying about violating legislation. Companies can file a mini-registration with the SEC and then sell securities to regular people, even through the internet.
In addition, state-level compliance has been relaxed, with the SEC pre-empting a few securities laws in each area. However, businesses will still need to submit audited financial statements and have ongoing reporting to the SEC. Apart from that, there are also specific limits on the amount of capital that can be raised through crowdfunding, depending on which tier the business is classified under. Also, companies also have a limit on the amount of funding they can accept per investor, which is roughly at 10% of the person's yearly income.
Despite these restrictions, bitcoin startups have generally welcomed this SEC ruling positively. This could be revolutionary for the cryptocurrency industry, which has been struggling to gain acceptance from financial institutions and authorities.