DASH/USD
DASH continues to be choppy, hanging about the $750 region. At this point, it looks to me as if there is major support below at about $670, but we may not even get there. I do believe that a pullback is probably healthy, so I think that buying the dips makes sense. Watch the stochastic oscillator, if we get an oversold crossover, that could be further confirmation that we are ready to rally yet again.
LTC/USD
Litecoin has found a bit of support near the $95 level, and I think currently we are trying to figure out whether the $100 barrier is something that we can overcome easily. We are getting ready to cross over in the stochastic oscillator oversold region, or at least close to it, and therefore I think we are going to find buyers soon. The slow grind higher continues.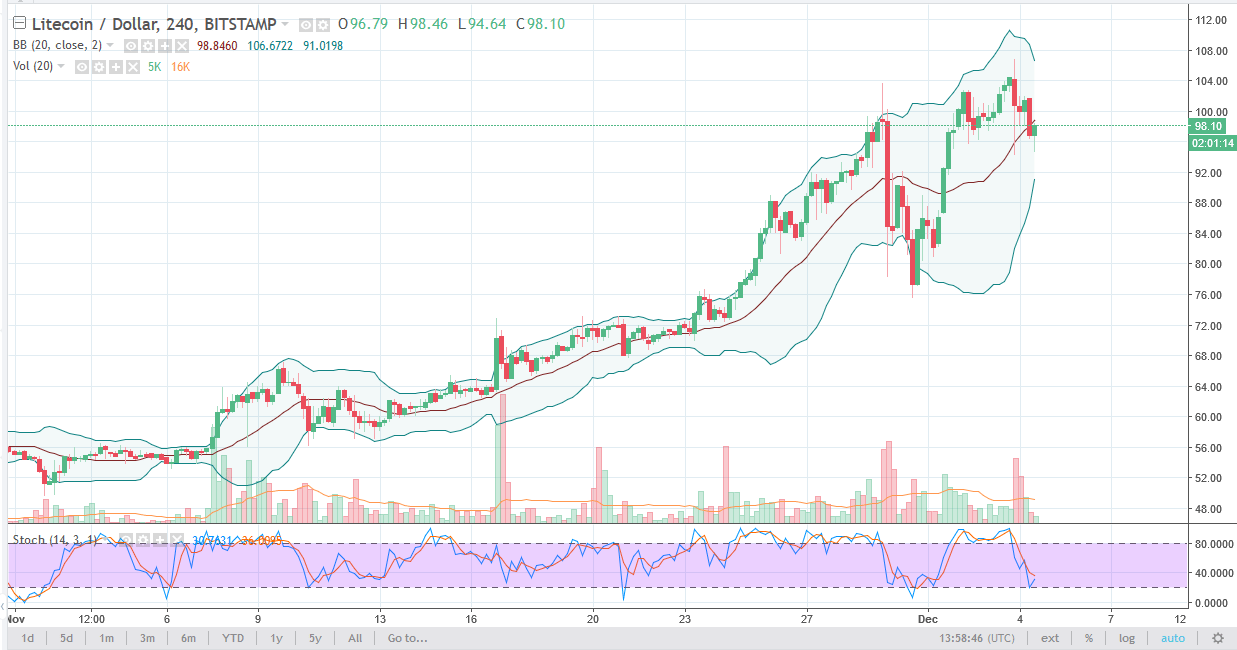 Thanks for watching, I'll be back tomorrow.