ETH/USD
Ethereum has been a bit negative during the Monday trading session, but it appears that the $450 level should offer a bit of psychological support, extending down to at least the $420 level. Because of this, it's likely that we will find a "buy on the dips" mentality, and therefore I am watching the stochastic oscillator underneath for a cross near the 20 level.
ETH/BTC
Ethereum continues to be a bit oversold against Bitcoin, but quite frankly neither currency looks overly bullish in the short term. If I had the place a trade, it would almost certainly be to the upside, as we are approaching significant support. However, I think that any upside momentum at this point is limited.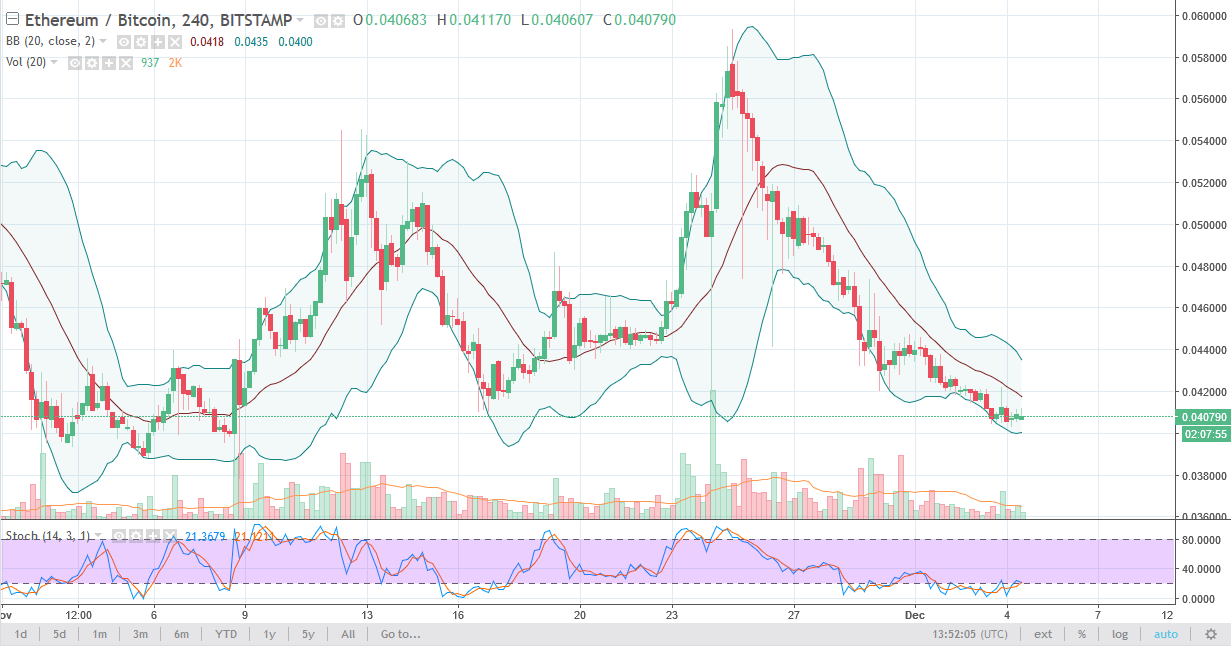 Thanks for watching, I'll be back tomorrow.