newsBTC has launched its very first Bitcoin news application for Android-supporting devices,.
At a minimal size of 1.75 mb, the new Bitcoin app features a BTC to USD value convertor, TradingView.com-powered BTC/USD API, as well as a minute-to-minute market ticker. Alongside such handy features, the app as usual serves the freshest and the hottest Bitcoin events at users' disposal.
The Homepage
Currently, the application's homepage features the Bitcoin price ticker which periodically updates itself with vital trading details such as volume, candle's high and low, average data, price, as well as buy and sell rates. Users also have the option to move between other app services through a intuitive menu at the app's base.
The Newsstand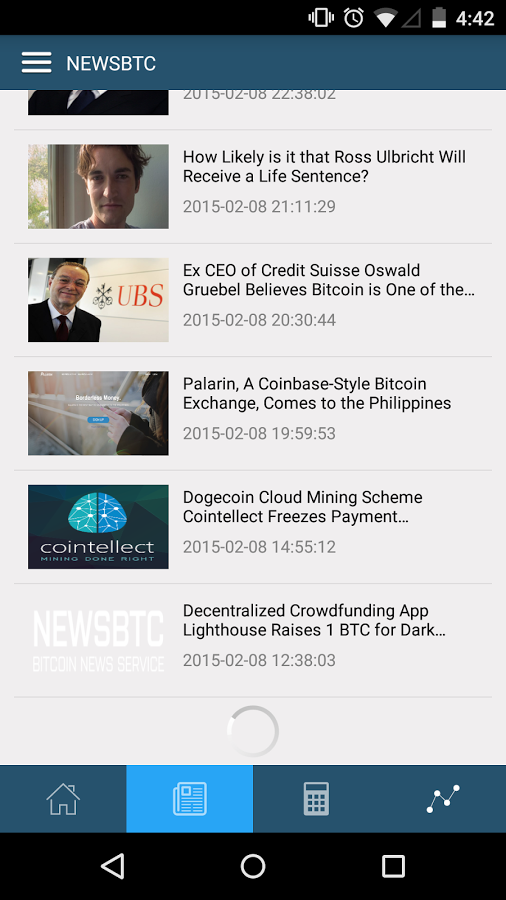 The app's newsstand is directly linked with the newsBTC website. As soon as our writers publish the content, it gets updated on the app as well. You can always explore our news archive by scrolling down the app's news section and be ensured to receive the accurate, most up-to-date Bitcoin news.
The Currency Converter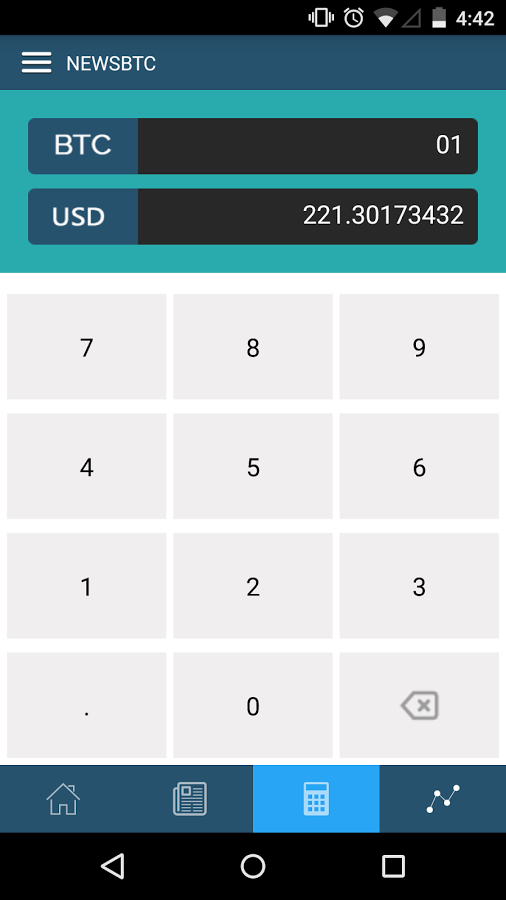 The next feature on the newsBTC app's radar is the currency converter, which allows you to instantly note down the Bitcoin to USD exchange rate, in real time.
Without a doubt, tradingview.com is one of the most useful and intuitive charting tool websites. Many of the Bitcoin traders rely on its informative and attractive technique to draw future trading patterns. newsBTC therefore has integrated Trading View's API to its application to ensure better trading accessibility to Bitcoin users.
Other Features
By sliding towards the left of the homepage, users can also access the Bitcoin Glossary and the details on Market Capitalization of multiple cryptocurrencies.
Android users can download the newsBTC application from here.