San Jose-based distributed financial technologies expert Peernova has received $5 million in funding from American online retail giant Overstock.com. This is the first investment by the online giant in a Bitcoin firm reinforcing the confidence in the decentralized blockchain technologies that Peernova is working on.
General Manager of Overstock's Cryptocurrencies Group Judd Bagley has given Peernova his vote of confidence and believes that the technologies being developed by the blockchain expert will completely reform the way businesses are carried out.
"Peernova is precisely the kind of company we're eager to back up. Their team is brilliant and agile and the products they have in the works are going to change the way business is done forever. They get the transformative nature of the blockchain."
With the latest funding, Peernova has totaled $19 million in equity and debt financing till date. In December 2014, it had received $8.6 million.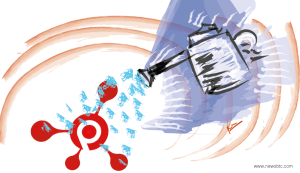 This is a part of the second tranche of Series A financing from Overstock.com. The funding has been approved by Overstock's board of directors and will be officially announced when the e-commerce player reports its quarterly earnings.
In this tranche, Overstock is planning to provide funding to more companies working on blockchain technology in order to expand the Bitcoin ecosystem.
The Bitcoin industry stands to benefit immensely from the backing of renowned companies, such as Overstock, who have been working on similar ambitious projects. In 2014, Overstock introduced Medici as its first decentralized stock exchange seeing plentiful opportunities in this domain.
"There's a huge opportunity to disrupt entire segments of the business ecosystem, particularly in cases where intermediaries introduce substantial frictional and transaction costs," Judd Bagley said.
Even though the original contributors have left the project, Overstock continues to develop Medici as part of a special division at Overstock.