The Blockchain Economic Forum that recently took place in the technological heart of the world, San Francisco (USA), saw huge attendance this year with thousands of participants. Attendees ranged from multi-billion dollar investors, influential media, highest-ranked politicians, outstanding scientists and leaders from the world of technology, along with a plethora of blockchain enthusiasts.
The event featured many major speakers from the industry, including Canada's former Minister of Finance and Minister of Natural Resources, Joe Oliver, and Poland's Minister of Finance (2013–2015) and current Lead Regional Economist for Central Europe, Mateusz Szczurek. They were joined by co-founder and founding CTO of LinkedIn, Eric Ly, Vice Chairman of the Bitcoin Foundation, Bobby Lee, and Tim Draper – one of the pioneers of venture capitalism and founder of the $5billion DFJ Fund – among others.
The event hosted a competitive ICO pitch competition for the 'Draper Hero's Choice Award', which was awarded to PlayChip. Their goal is to be the Universal Gaming Token of choice and to create the worlds biggest incentivized, blockchain-enabled sports community and gaming ecosystem.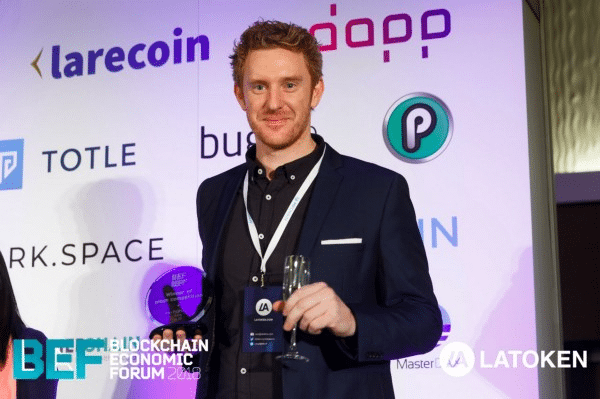 The award's namesake Tim Draper is one of the earliest advocates for cryptocurrencies and blockchain technology. Draper is a venture capital investor, famous for his role as co-founder of Draper Fisher Jervetson, the asset management company he started in 1985 that is currently responsible for managing over USD$5billion in assets. Tim Draper found fame in the blockchain world after he was revealed as the Silk Road Bitcoin Auction Winner in 2014, where he purchased approximately 30,000 seized bitcoins.
The PlayChip ICO has a very compelling service offering due to the fact that it is part of an established company: PlayUp. PlayUp has over 500,000 existing users, and 6 active fantasy sports and sports betting platforms all ready to integrate the PlayChip token. They are on track to deliver $430 Million in turnover throughout 2018, which has made them the real standout in the competition – it is rare for an ICO to already be part of a preexisting multimillion-dollar business. In addition to this, it is one of the few ICOs available to US citizens.
The winning of the Draper Hero's Choice Award is just another arrow in the quiver of PlayChip's success to date, with their private seed round selling out in just 2 days. The meteoric rise of this token is certainly one to keep an eye on in the cryptocurrency space.