A revised version of New York's BitLicense, the document behind the regulation of all cryptocurrency delving companies has emerged from the shadows, and this time things are a little different.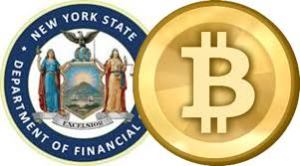 Following a 90-day commentary period in which companies such as Amazon and Walmart made their voices and opinions regarding the BitLicense clear, the document went into hiding where it could lick its wounds and heal itself up for the next round.  Now that round has finally arrived, and the revised version is here to make its presence known.
Several anticipated changes have been made, including exclusions for software companies, gift card companies and those looking to use blockchain tokens for non-financial purposes.  Superintendent Benjamin Lawsky, the man primarily responsible integration of the Bitlicense and overall creation, also seems to have given himself a real sense of importance.  For example, all changes in a business' product offerings must be reported to Lawksy directly, along with any amounts over $10,000.  Lawsky will also perform audits on all bitcoin and digital currency-using businesses every two years.
Other notable points include:
License applications cost approximately $5,000;
Records on all businesses using cryptocurrency are kept intact for seven years;
All AML programs, or anti-money laundering programs must be instilled by licensees, and they are responsible for their own cyber security programs and disaster recovery plans (apparently, things like Mt. Gox and the recent Bitstamp hacking are being accounted for, and the document is aiming to give customers a little more insurance…)
Anther 30-day commentary period is set, in which the public will have one last chance to give their thoughts and opinions prior to the document being finalized.
Images from Creative Commons Images