Ripple (XRP) is down 7.4 percent from last week's close
Kenny Li, the CEO of Worthyt, said people are willing to trade the security of decentralization for speed and convenience
Ripple Price Analysis
Fundamentals
Blockchain is altering the way payments are done. Introducing speed, efficiency, and slashing costs, countless applications can be built on top of this distributed ledger. Ripple is one of the many companies that is taking on traditional behemoths by leveraging on the transparency of blockchain.
Together with Facebook's Libra, they are challenging the status quo, forcing mainstream players to innovate for them to stay competitive. The Society for Worldwide Interbank Financial Telecommunications (SWIFT) has already tested a cross-border payment system between Australia and Singapore that will see transactions settle almost instantaneously.
With speeds rivaling those of Ripple's xRapid, Kenny Li of Worthyt, weighed in on the significance of transaction speeds saying:
"I do think that people care about speed, definitely. Speed and convenience are more important, even in the blockchain space. That's why people are willing to trade the security of decentralization and ownership with the convenience of speed on centralized exchanges. So, I do think that the fast ones will win."
Candlestick Arrangements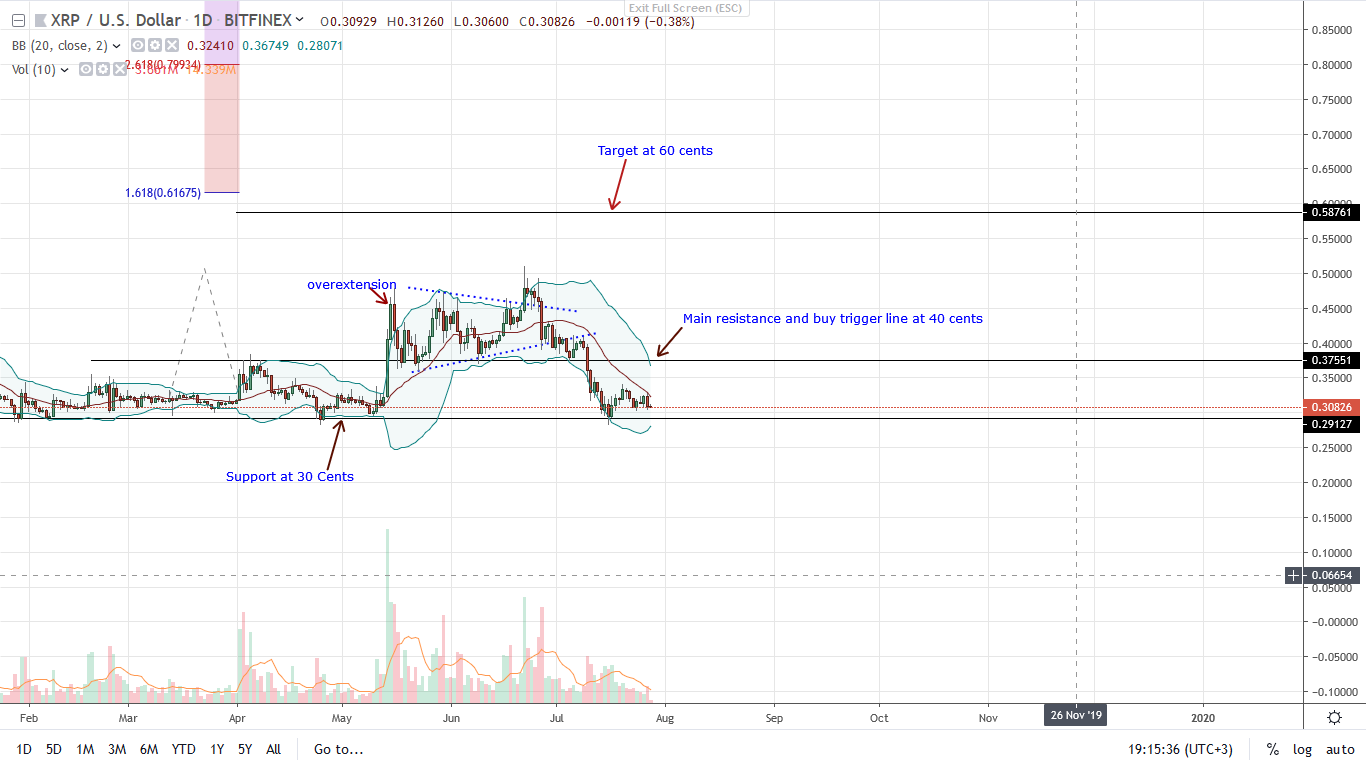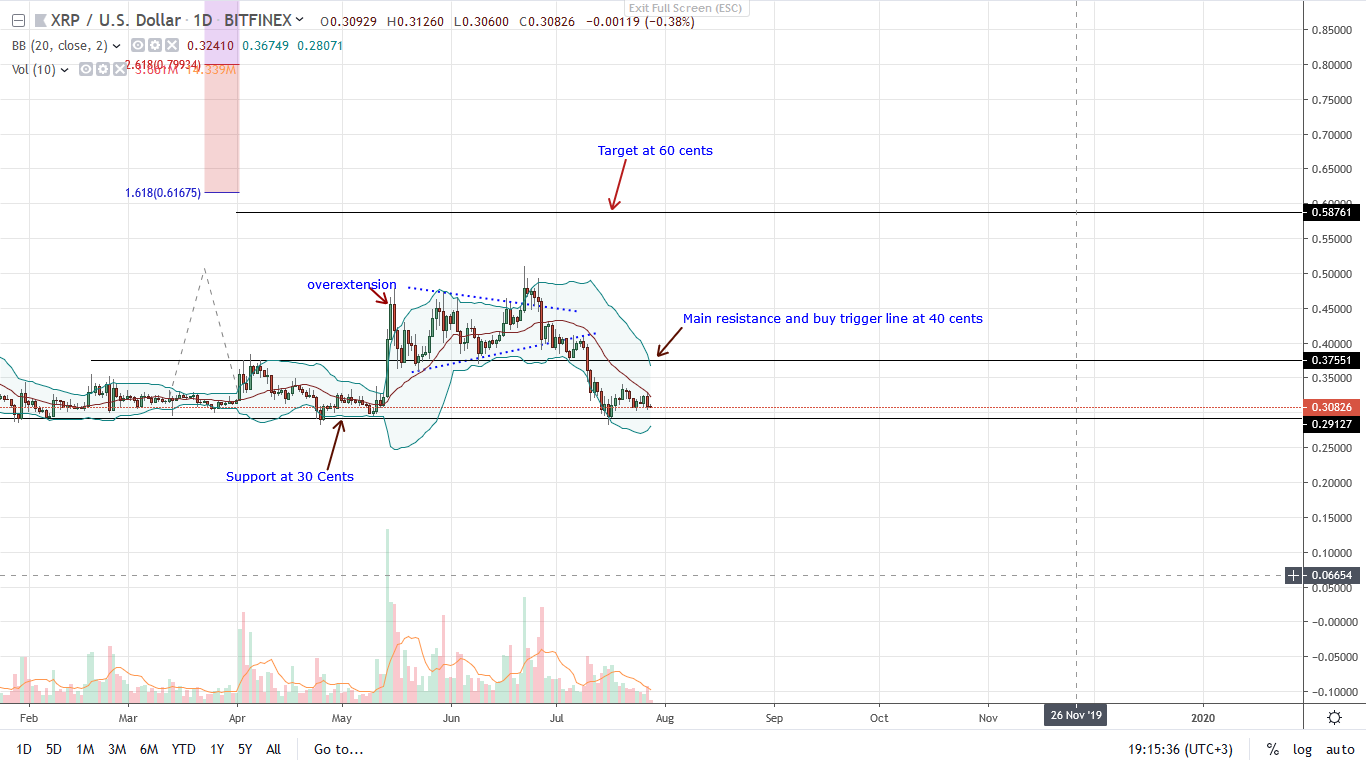 Mostly consolidating, XRP prices are down 7.4 percent in the last week but relatively stable in the previous day. Besides, prices are reacting from the 20-day moving average, the flexible resistance. Nevertheless, in line with previous XRP/USD trade plans, every dip is another buying opportunity for aggressive traders.
It is worth noting that this condition applies as long as prices trend above 30 cents. The level is Q1 2019 support and a vital reaction point in H1 2019.
Unless otherwise there is a slide below this mark, buys should aim at 40 cents. Even so, considering the lack of enthusiasm, conservative traders should avoid participating until there is a firm breakout above 40 cents or below 30 cents.
If the former is the case, then XRP could surge to 50 cents and later 80 cents as bulls flow back in a trend continuation phase.
Technical Indicator
In light of the above, July 10 bear candlestick leads this trade plan. If bears are indeed in control, then the meltdown below 30 cents ought to be with high trading volumes exceeding 50 million of July 10. Conversely, support and rejection of lower lows at 30 cents, with high participation, will confirm buyers of Sep 2018, the primary trend defining bar.
Chart courtesy of Trading View. Image Courtesy of Shutterstock