After going through a series of draft submissions and commenting periods, the hugely awaited New York Bitcoin Regulatory Framework BitLicense is all set to be finalized by the end of May 2015, confirmed Benjamin Lawsky.
The New York Department of Financial and Services (NYDFS) Superintendent validated his anticipation during a Dow Jones risk and compliance conference, saying that there will be room for further amendments if their counterparts from other states come up with entirely different Bitcoin regulatory rules.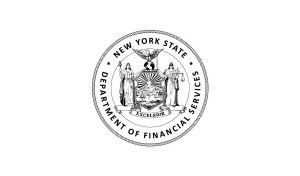 "We're going to see how this all shakes out," Lawsky told media. "I think there's room for federalism, but at the same time if you have a whole series of different rules and it becomes a crazy quilt patchwork, that can get hard to comply with. We'll have to see what other states do and other countries do, and if things don't make sense we will take the next step."
The Improvements in BitLicense
The BitLicense, that first came to light in July 2014, soon rose to fame for all the wrong reasons. While it seriously, and strictly, addressed the potential virtual currency risks such as money laundering, consumer vulnerability and weak cyber security standards; it also took away certain liberties from businesses to freely conduct their operations, mostly small startups that were required to pay a hefty fees to even start a Bitcoin business, let alone function it.
However some of these stiffer regulations were pulled out from the original version, after companies like BitPay, Circle, etc intervened through a democratic dialogue. For instance, NYDFS later exempted small Bitcoin startups from obtaining a full-fledged BitLicense. It however proposed to offer a two-year "transitional BitLicense" that would perfectly suit their budget.
In other examples, NYDFS also ruled out a senseless verse that required businesses to submit the details of each and every party involved in a virtual currency transaction. Also, the older version asked even non-financial businesses, such as technology firms, to obtain a BitLicense, a feature that was completely missing from the revised proposal.