United States Patent and Trademark Office (PTO) recently rejected a patent application (Reg 86135516) for the trademark 'Bitcoin' filed by Urban Trend LLC, a Californian household product company.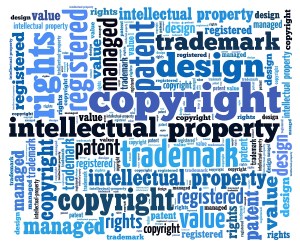 The motion came to rest as a part of default judgment, when Urban Trend failed to submit an answer to the patent's opposer Russ Smith, the owner of Atlantic City Bitcoin, LLC and HELP.ORG LLC. In his application, the opposer had described himself as the registered owner of the trademark 'MILLY BITCOIN' (Reg 4435599) and had accused Urban Trend of committing a fraud during the application for registration.
"Defendant [Urban Trend LLC] replied to an office action requesting the significance of BITCOIN to the application," the motion read. "Defendant replied that BITCOIN had no significance. Defendant failed to describe that "BITCOIN" merely describes a characteristic of applicant's goods. Namely "BITCOIN" referred to the fact that the items would be labeled as logos referring to the Bitcoin currency."
Russ Smith's motion further pointed the similarities between his and defendant's business profiles that will end up creating confusion among customers.
Upon the successful notice of opposition, the PTO office sent directives to both Smith and Urban Trends, attached with a time schedule that asked the latter to submit its response by January 26th, 2015. The defendant however failed to answer any of the accusations mentioned in the lawsuit, despite being aware about it. Smith thereby entered a legal position to request for default judgment, a step that took the case to his desired conclusion.
The trademarking of Bitcoin and related products is not a new thing in the industry. The Bitcoin Foundation has previously reported that there are at least 35 marks alone in the US that contains the word Bitcoin in it. At the same time, the non-official Bitcoin advocacy group also opposed the idea of trademarking the digital currency.
"It is a generic term like the terms used for other currencies such as "dollar", "euro," "yen," etc," it had stated. "The Foundation is committed to doing what it can to protect the term "BITCOIN" for public use."