The jury is still out on dApps. Despite dApp stores, smart contracting platforms, launchpads, and distributed storage solutions soaking up vast amounts of ICO money before the tide went out on that fundraising model, they've yet to achieve critical mass within the cryptosphere, let alone mainstream society. "It's still early – give it time," dApp defenders will say, and they've got a point. But crypto can't stay like 1996 for the internet forever. At the moment, it feels like there are more dApps than there are dApp users.
The lack of demand for dApps is not as alarming as it may at first seem, it should be noted: scrutinize the Google Play and Apple App Store and you'll find that, outside of the top 200 apps, the number of downloads and user reviews rapidly recedes. In every market of every industry in the world it's the same story: a handful of players soak up most of the market share, leaving the long tail to fight it out for the scraps. In the case of dApps, support has arrived from an unexpected quarter – Samsung.
Why Samsung's dApp Flirtation Makes Sense
Not content with being a tech giant across multiple domains and regions, Samsung has taken a surprising interest in blockchain this year. Its support, first for crypto assets with the Galaxy S10, and then for dApps, has proved a boon to a number of developers of decentralized applications, among them TrustVerse. The Singapore-headquartered firm, its name a portmanteau of "Universe of Trust," has blossomed following the integration of its Jupiter and Mars apps. Both are available on the Galaxy Store, Samsung's dApp depository, with crypto wallet Mars also integrated into Sasmsung's Blockchain Wallet.
TrustVerse is betting big on dApps gaining critical mass – so big in fact that it's created an entire universe of them, filled with suitably stellar names such as Nova (crypto-asset recovery service), Moon (Chrome extension for Ethereum development), and Pluto (digital inheritance and legacy planning). Others in the pipeline include Prosfero, Neptune, and Saturn.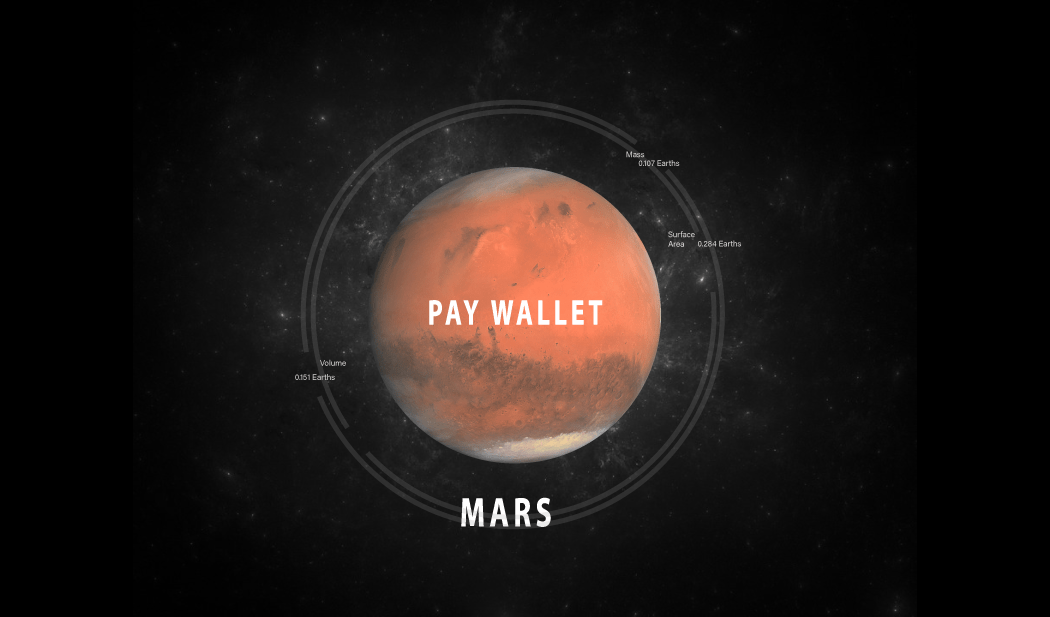 Image Source: TrustVerse.io
For companies like Samsung, and developers like TrustVerse, dApps are an asymmetric bet: if they prove to be nothing more than a flash in the pan, or fail to break beyond the confines of the cryptosphere, then so be it. But if decentralized applications can catch the Web3 tailwinds that are currently sweeping across the internet, fueled by dissatisfaction over the loss of privacy, free speech, and data integrity, the upside could be enormous.
The Bull Case for dApp Adoption
Not every dApp is engineered for censorship-resistance, self-sovereignty of data, and trustless exchange of digital assets: some of them just want to provide a fun way for people to collect cute pictures of cats, or monsters, or cheese wizards. The beauty of dApps is that anyone is free to develop, launch, download, play, and maintain them. If there is one characteristic that connects the incongruous world of decentralized applications it is the universal access they guarantee. Bar a few notable exceptions, anyone, anywhere can install a dApp on their phone without needing permission, and without fear of being censored or deplatformed.
The first dApp to achieve a mainstream breakthrough could be a serious application that bestows financial freedom; a remittance or microloan product for developing nations, or an insanely good fiat-crypto wallet that resonates with citizens of all nations. Then again, it could be a whimsical dApp for fighting dragons or collecting tulips – that's the beauty of the free market. As for Samsung, supporting crypto products is a no-brainer: with no hardware adjustments required, it can integrate blockchain software with the minimum of fuss, while gaining the approval of the crypto community. By doing so, it leaves itself positioned to prosper in the event of a future driven by dApps.