So the price of bitcoin has dropped yet again.  Not by much mind you, but yesterday, when the price was hovering at around $265, it has since dropped about another $10, and now stands at around $255.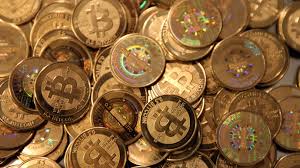 So here is your daily price update… It's down once more.  What can one really say about this sort of thing at this point?  Bitcoin jumps up and down, up and down, and many of us just don't know when or how to predict what the future of the digital currency will be like.
Yesterday, I spoke briefly about how bitcoin is currently serving as a knightly-figure in a kingdom; that at one point it reigned as the primary leader and ruler of all the land, and has since been debunked to work as another small addition to the king's army.  Apparently, I was wrong… At the rate things are going (a typical drop of $5-$10 a day) it won't be long before bitcoin is a mere squire.  I guess it is okay with the simple job of polishing a knight's boots.
But don't we have a say in this?  Many of us look upon bitcoin as the true leader of the crypto-world, as the ruler of digital currency (man, this sounds like something out of "He-Man and the Masters of Universe."  I guess dogecoin can play Skeletor), and as a result we follow it daily.  We follow the goings-on of bitcoin.  We follow its news, we follow its price, and we know that in the end it will always reign supreme and strong.
Bitcoin has power.  We've all witnessed that, so let's not allow the slow, yet steady price drop scare us into fleeing.  With our support, bitcoin can rise to the top again.
Images from Google