Highlights:
Price analysis of BTC, BCH, ETH, LTC and ETC for January 22.
BTC/USD
Resistance: $11,800 & $12,000, support: 11000 & $9,500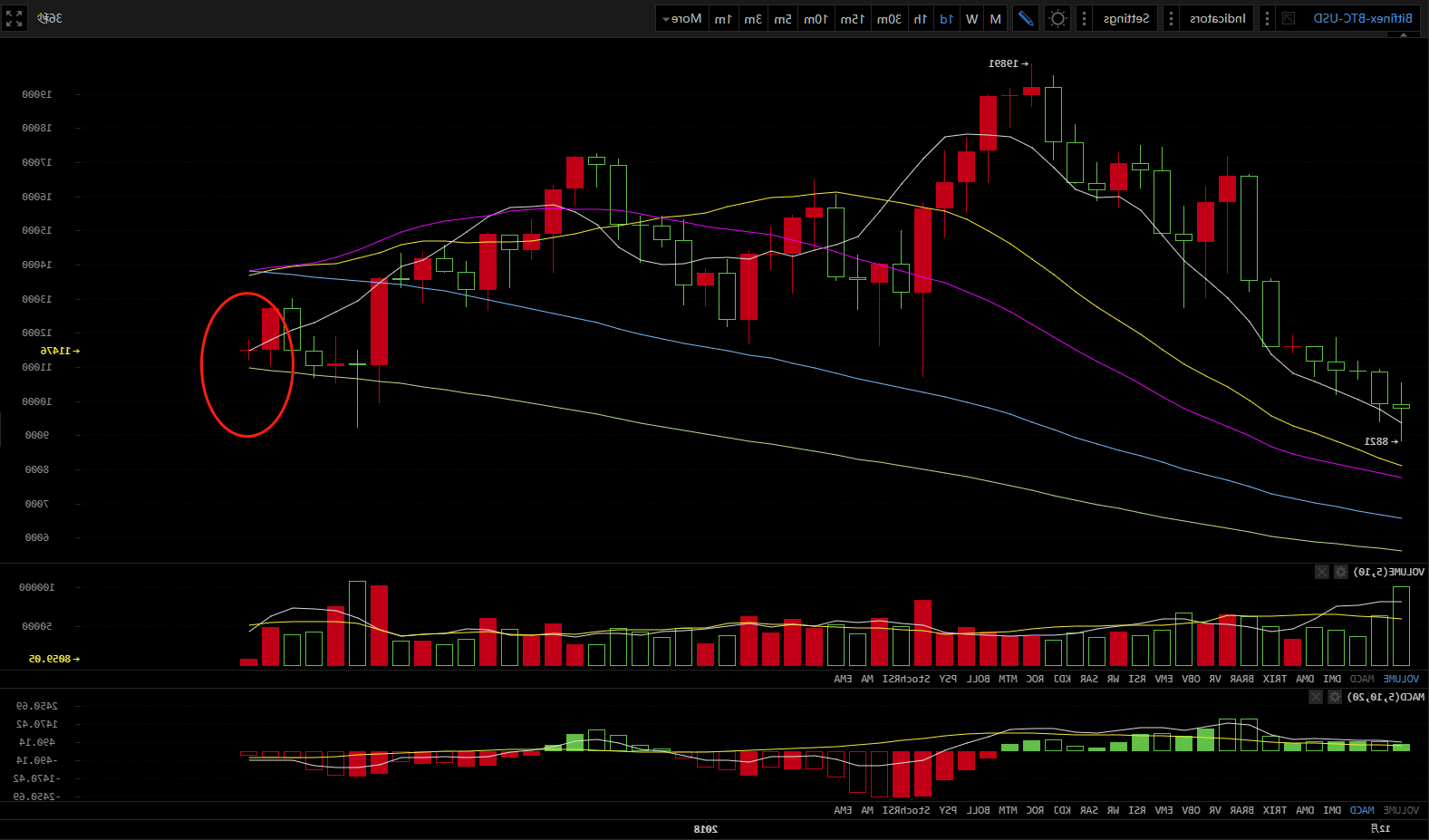 Data feed from AICoin
Comments:
After breaking below MA 7 during the slump yesterday, BTC has been hovering around it since then. Correction remains the main trend in the short term, making it possible for price to move towards MA 20 on 4-hourly chart. A small-range head and shoulders pattern will be formed and price will keep oscillating or going downwards if BTC fails to break above the left shoulder between $11,800 – $12,000 within session. Overall, price is more likely to close with a short lower shadow on daily chart.
Suggestions:
Investors with short positions can hold on to your chips, day traders can try playing segment, going short should be your main strategy and loses must be stopped after support level is broken.
BCH/USD
Resistance: $1,900, support: $1,710 & $1,580.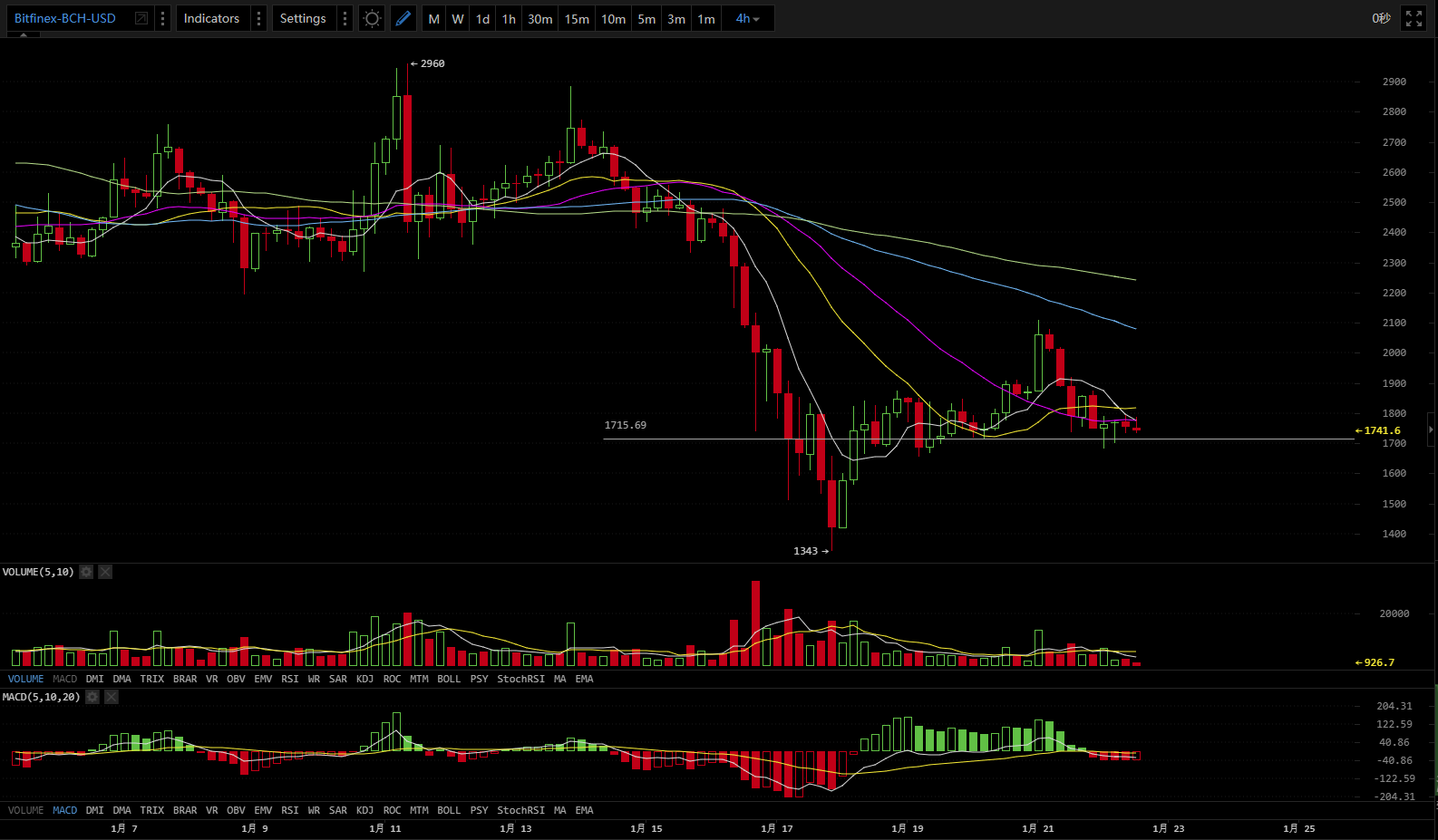 Data feed from AICoin
Comments:
The support level at $1715.69 can be confirmed and is becoming stronger, making BCH a good option to speculate with proper setup if BCH stably remains above the support level.
Suggestions:
New positions can be set up when price gets close to support level, stop your loses if BTC breaks below its support level and book your profits.
ETH/USD
Resistance: $1,170, support: $1,250.
Data feed from AICoin
Comments:
ETH also remains in a descending channel after breaking below MA 7 yesterday. Price still holds the chance to break upward if there's a trend reversal in MA 7.
Suggestions:
You can hedge against BTC by going long at the bottom price of ETH. Long positions should be cleared if BTC goes downwards, if not, however, new positions of ETH can be set up after BTC breaks above the right shoulder.
ETC/USD
Resistance: $35, support: $28.
Data feed from AICoin
Comments:
ETC led the major coins by slumping by 15% yesterday. Both going short or long are risky during oscillating period, meaning that results of hedging operations will be better if you can entry at a relatively low price.
Suggestions:
Operations on ETC can be referred to that of ETH as mentioned above.
LTC/USD
Resistance: $205 & $217, support: $182.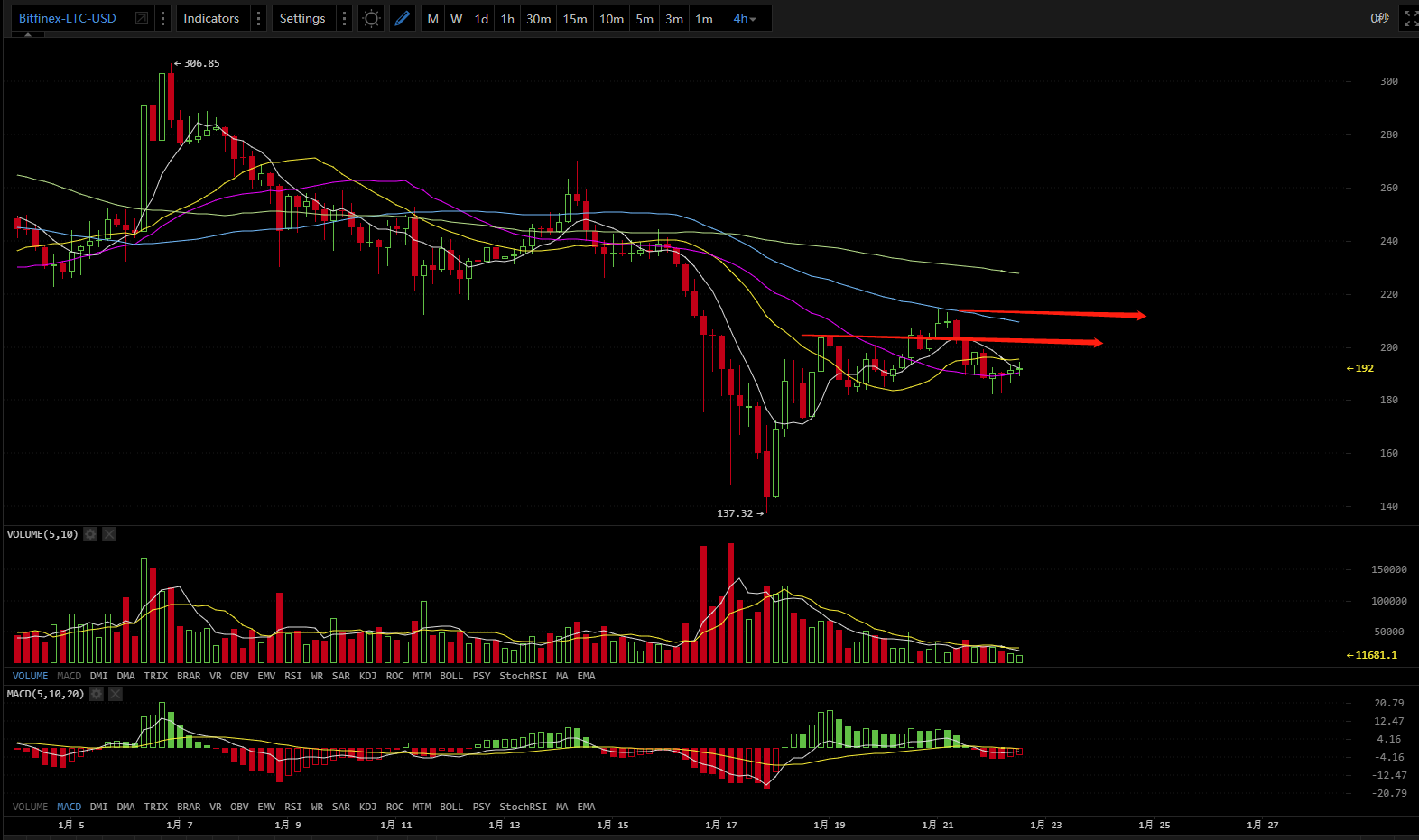 Data feed from AICoin
Comments:
LTC shares a similar move pattern with BTC, operations can be referred to that of BTC.
Suggestions:
Except for paying close attention to price move of BTC, going short should be the short-term strategy.
Original by Jerry Chueng from Hashpai, translated by AICoin Jami.
Disclaimer: The information contained herein is not guaranteed, and is strictly for information purposes only. It does not constitute any trading proposal and will not be liable for any loss based on the information herein.