Safe for IOTA bears ranging with an accumulation, most other alt coins are low in volatility.
LTC leads the pack and for some times now, price action has been so uneventful as the horizontal accumulation and pump continues.
Yesterday, we saw Lumens prices testing $0.70 but even though it looked promising, Lumens price action slid back below the middle BB.
Let's have a look at other alt coin charts
I NEED A SIGN TO INITIATE NEM POSITIONS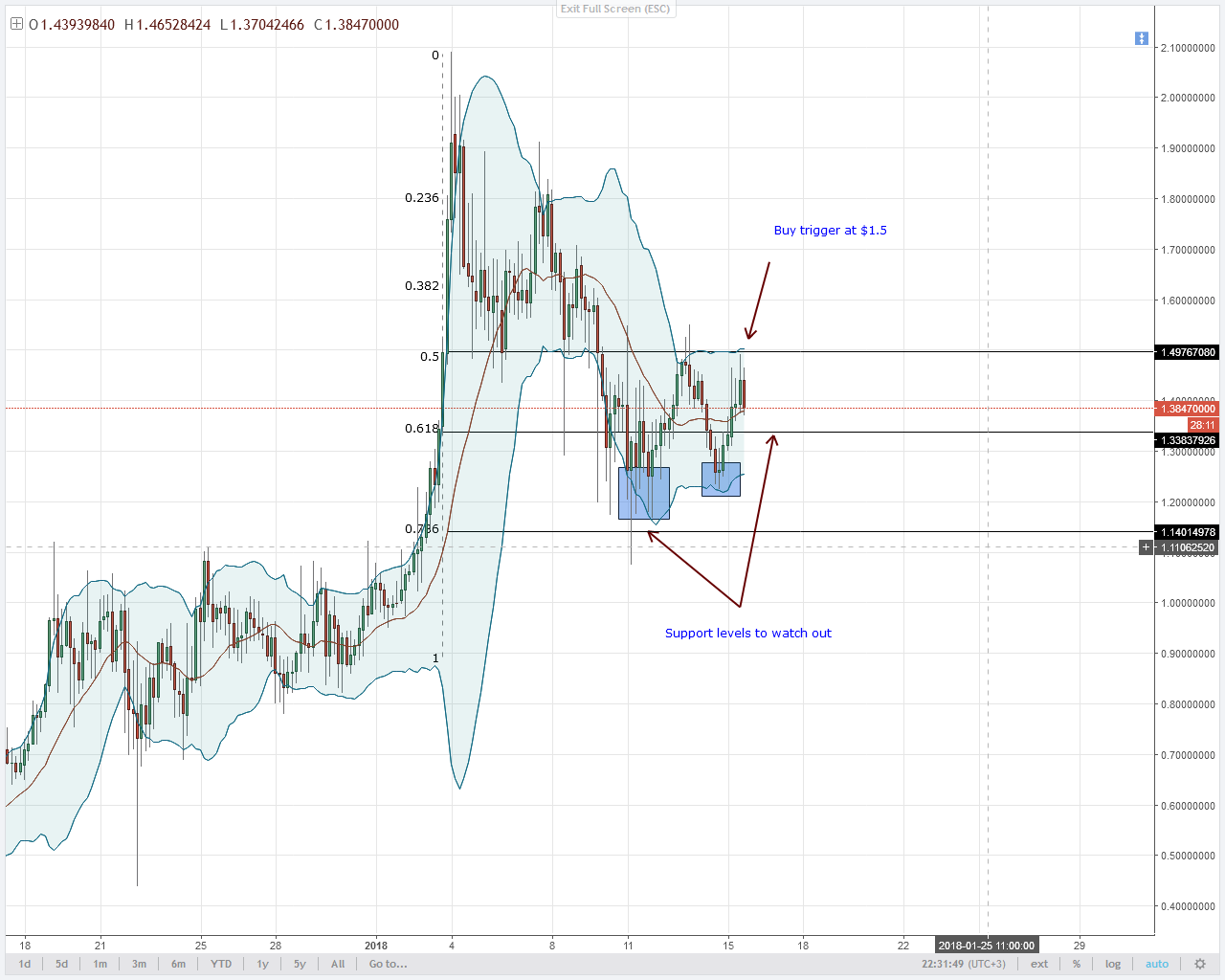 Indeed, the bounce from around the 78.6% Fibonacci extension level rounded up a nice double-bottoms which we were anticipating.
Now, as per our trade plan, we cannot be sure of NEM bullish pressure if price fails to close above $1.5. You see, if they do then it will entail a break out and as usual, trading with the trend is the only thing that come our mind.
If there is no higher highs-already we have that bear candlestick, then chances of a range bound market within this tight $0.36 limit is possible.
Otherwise, I'm not recommending longs or shorts for swing traders. Man, I need a sign!!
LUMENS TEST $0.70 BEFORE SLIPPING BACK TOWARDS MIDDLE BB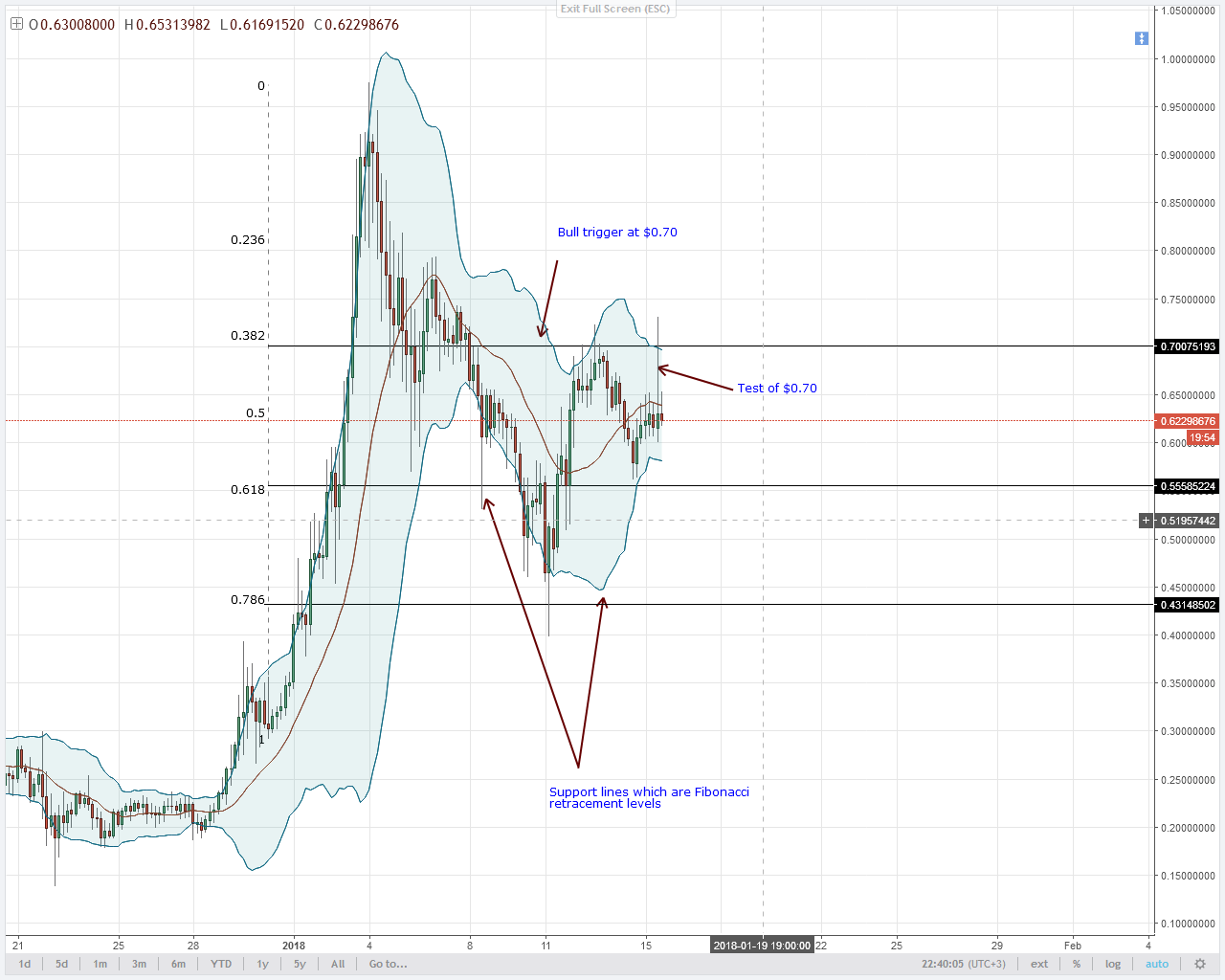 Almost is the word. XLM buyers almost closed above $0.70…well, they did not and they are off the mark now.
In fact judging from price action, the dip below the middle BB is spectacular-and quite unbelievable for those who didn't wait for a confirmation above our bull triggers.
All in all, we are right back where we were: Stuck in an uneventful consolidation with supports at $0.55.
IOTA ACCUMULATION CONTINUES
With IOTA you can either be making money or bleeding big time depending on your trading style.
The problem with trading range bound markets is that break outs can happen at any time and rather than sticking your neck to the chop board, a little bit of patience won't do us no harm.
As it is, there is nothing we can do with ranging markets and the only anti-dote is time.
If we leave this accumulation to slow turn and break on its own, it can turn out to be lucrative. Yes, a lucrative break out it's going to be.
DASH MIGHT CLOSE BELOW $950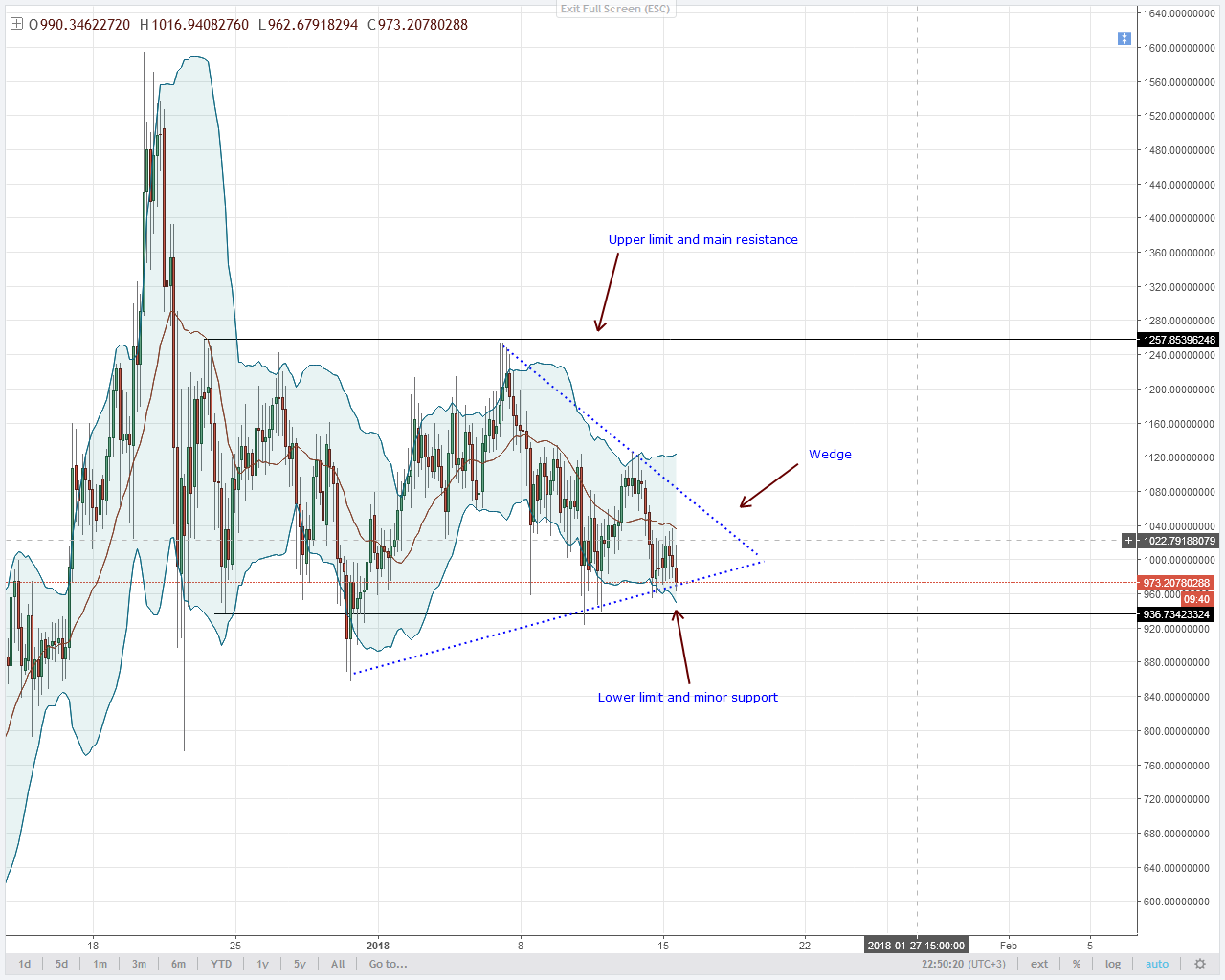 After yesterday reaction at the main support trend line of the trend, I thought maybe DASH bulls might continue marching to glory but look what is happening.
Bears are thirsty and they want to take a bite off main support trend line and $950.
In line with yesterday's forecast, my DASH analysis recommends restrain until when we have a close below or above main support or resistance.
I don't know if we on the same page on this.  Let me know your thoughts.
LTC HORIZONTAL MARCH CONTINUES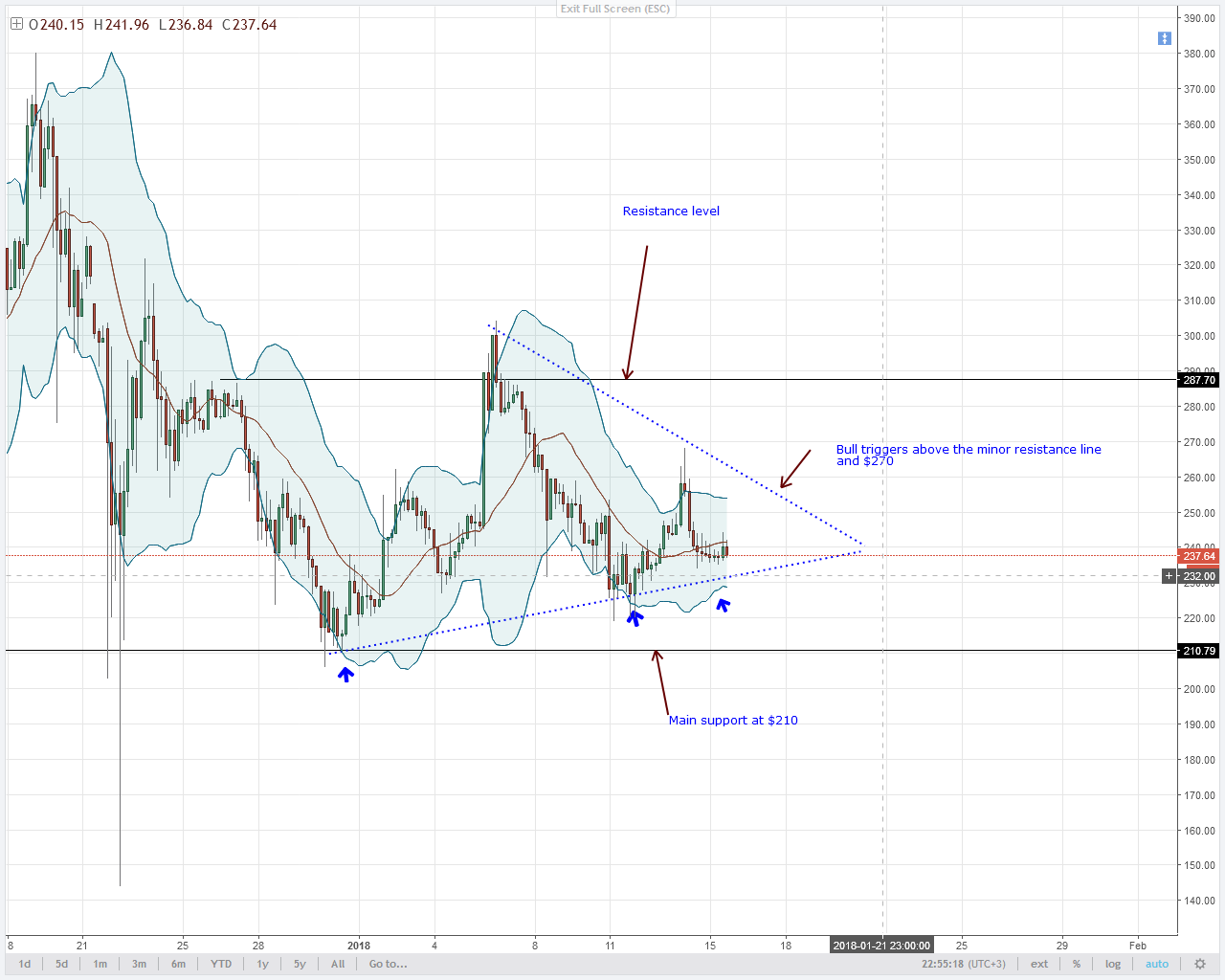 As it was before. It's the same old boring low range consolidation for LTC. Until after there is a spark, LTC trader should keep off this trade. The accumulation pump won't spare anyone.
All charts courtesy of Trading View