Bears all over guys and so far, all altcoin gains from last week's bullish run has been reversed. LTC, EOS, NEO, Lumens and even DASH are on a down trend testing last week's lows.
Let's have a look at these charts:
XLM/USD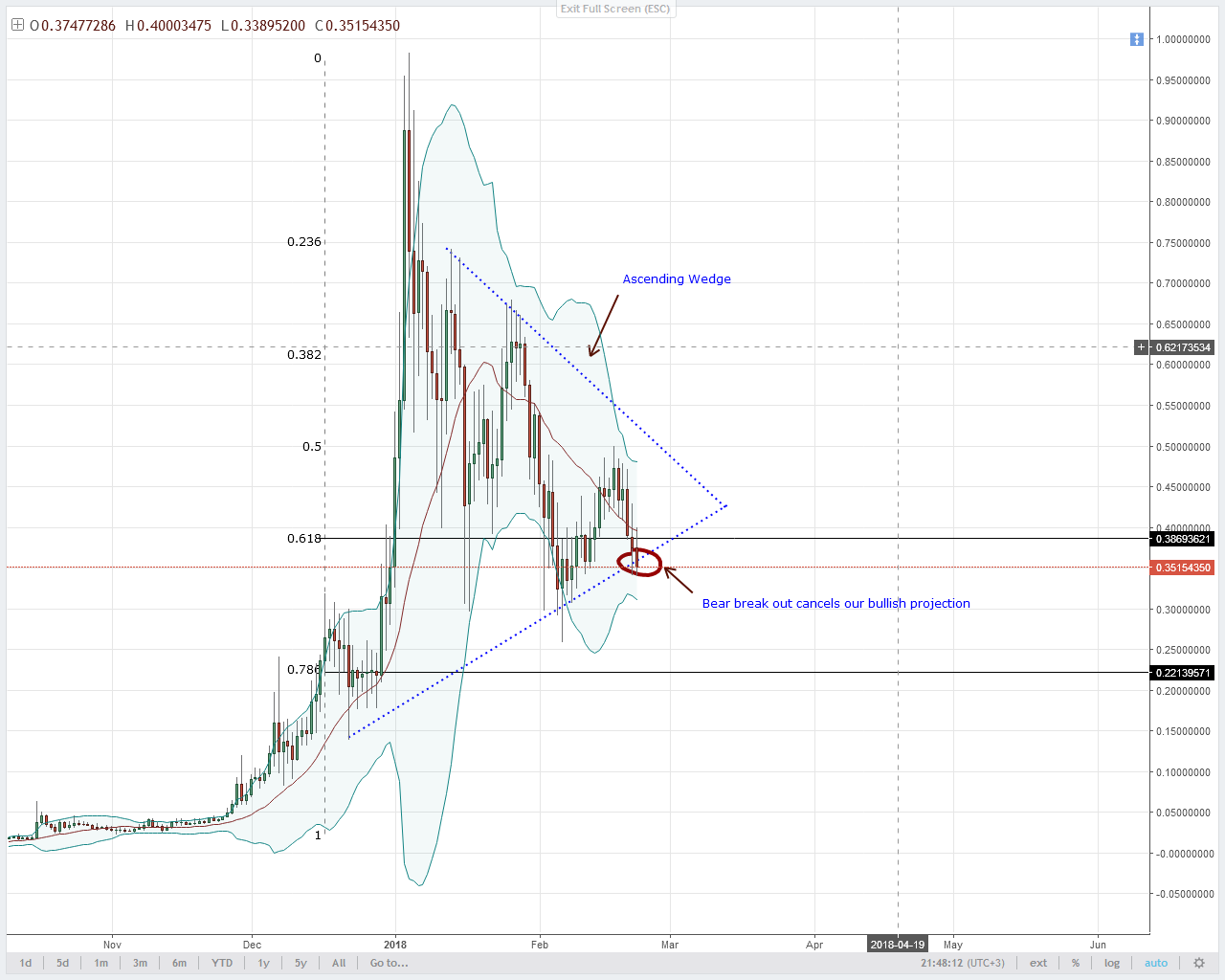 So far, Lumens sellers are trending right at last week's lows and that's a 100% retracement as far as price action is concerned.
Now, the thing is this week has been largely bearish-we can see that and track from what has been happening over the past couple of days.
If we zoom into the 4HR chart we notice that bear momentum is waning as candlestick are beginning to print away from the lower BB with stochastics at over sold territory.
This doesn't mean much and isn't our basis for going long or short but should be hinting especially now that we are looking for buy signal.
If any bullish engulfing candlestick prints and drive prices above $0.38, then I recommend longs if not and prices close below $0.30 today, then we better look for sell opportunities because that will be a bear break out below this ascending wedge.
DASH/USD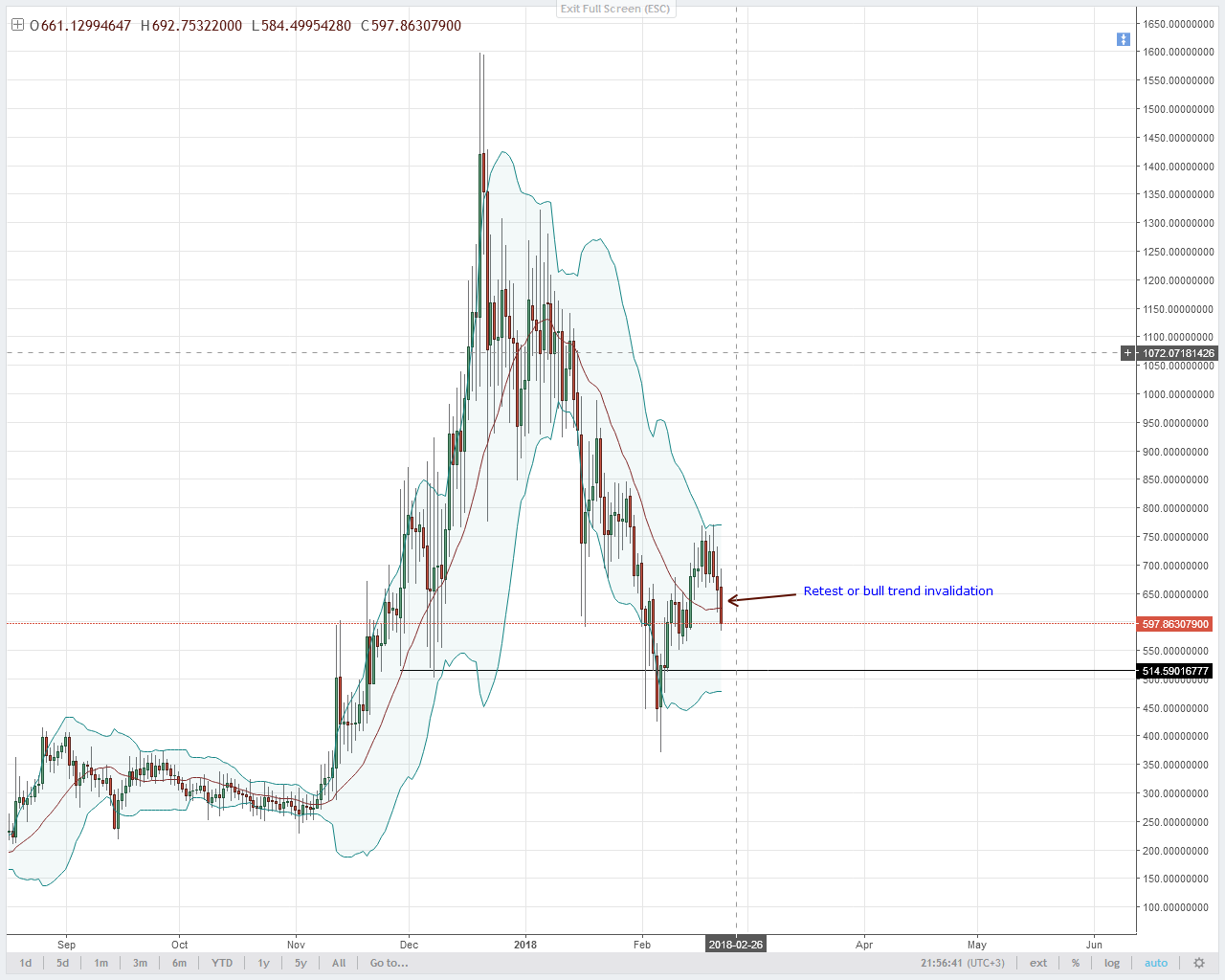 Like the Lumens, DASH is on a down trend and if we view price developments in the 4HR chart then we notice that sellers are actually stepping on gas as they band along the lower BB.
In the daily chart however, we are at a cross road and wont recommend buy or sell unless there is a definitive follow through of yesterday's bear pressure.
Remember, from previous analysis the middle BB and price around $620 remains a key price tag since it is right at previous bullish break out point and we are yet to know if this will turn out to be a retest or bear resumption despite last week's bullish pressure.
In my view, buyers need prices to pick up and if there is a close above $620, then that would be a double bar reversal pattern or a retest right at the middle BB.
EOS/USD
Because of yesterday's bear confirmation, we remain neutral for the time being until we see what happens to EOS value at around $6 and $7.
Those are 2018 lows and should definitely influence prices in the short term.
The middle BB will continue being our first layer of resistance with $9.5 being our bull trigger assuming there is a strong reaction at $7 in the coming sessions.
LTC/USD
From the chart, sellers are definitely in charge and as long as yesterday's LTC bear pressure continue, then chances of the middle BB and $160 being hit is high.
Our strategy is on course and what remains today is if there will be a reaction at $180. If prices slow down and any bullish engulfing candlestick prints anywhere around support in the 4HR chart, then bulls can buy and spread out their entries.
Otherwise any surge past $160 will invalidate our initial bullish break out strategy.
NEO/USD
Guys, all we can say is NEO is continuing with the shed. So far, $10 is off from yesterday's lows and as long as bears continue with the swing, then chances are they shall test the break out line at $100  before a possible trend resumption happens.
All charts courtesy of Trading View