The Greeks have made themselves heard loud and clear: In landmark voting, the people of Greece have rejected the European austerity measures with results showing 61 percent voted 'No.' This leaves the fate of Greece in the hands of its creditors, who now have to take a decision on whether to keep Greece in Eurozone or not.
Bitcoin continued to gain over the weekend on expectations that Greece would say 'No.' From our last observation at $256.14, Bitcoin jumped over 7% to hit a high of $274.74, a new 3-month high.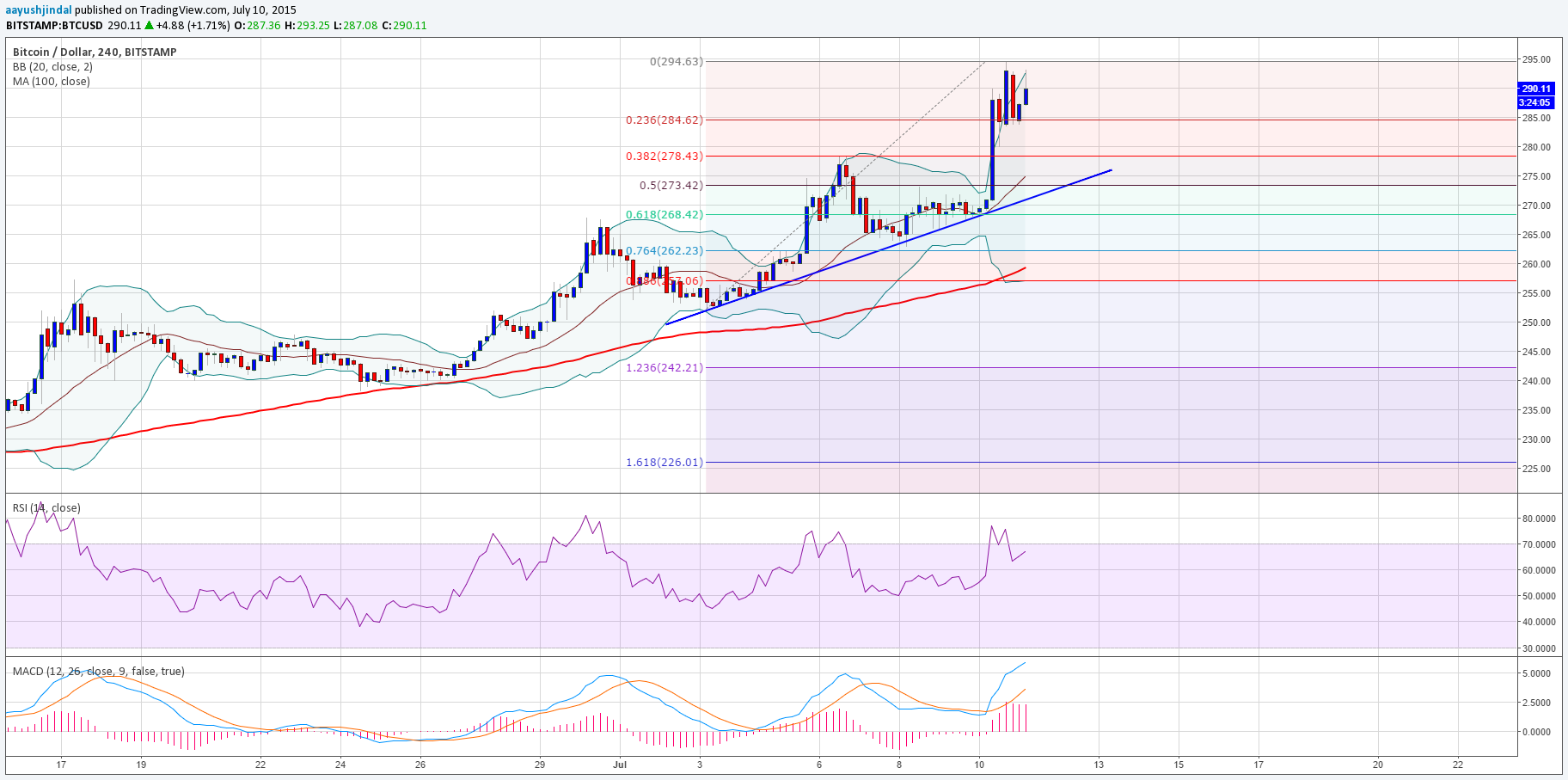 Image: https://www.tradingview.com/x/JvXK05yQ/
A technical look at the 240-minute BTC-USD price chart conveys that Bitcoin is under strong bullish control, and can be bought on dips.
Bitcoin Chart Structure – As can be seen from the chart above, Bitcoin has registered a U-shaped recovery over the weekend. As it became more obvious that the voting hasn't been as close as was previously expected, and that the Greeks have rejected the bailout offer proposed by the creditors, Bitcoin crossed the previous 3-month high on strong trading (check out the chart above). Presently at $269, the cryptocurrency can be seen retesting the previous high.
Moving Average Convergence Divergence – The MACD, the Signal Line and the Histogram, all three can be seen at strong levels following the surge. The latest MACD value is 3.2936 while that of Signal Line is 1.6147. Thus, Histogram has a value of 1.6789.
Momentum – The bullish price action was not a fake one; it was well supported by strong momentum. The latest Momentum indicator reading is 13.2600.
Relative Strength Index – The RSI indicator reading of 68.2477 is very close to the overbought level.
Conclusion
Bitcoin has become a buy on dips candidate after the voting results. Buy Bitcoin near $256-258 while maintaining a strict stop-loss below $252. Profit booking is expected in the cryptocurrency.