Shortly before the markets closed in Europe yesterday, we published our twice-daily bitcoin price watch piece. In the piece we highlighted the levels that we would be watching throughout the Asian session on Monday evening, and suggested how we might try and get in and out of the market according to a couple of different strategies. The first was our intra-range strategy – using which we would attempt to go short at resistance in the event of a medium-term correction with a target of in term support as defined by yesterday evening's range. The second was breakout strategy, using which we will enter on a close above resistance and go long towards a medium-term upside target. Now action has matured throughout Monday evening, which of the two strategies will be incorporated into today's trading, and how can we get in and out markets according? Take a quick look at the chart.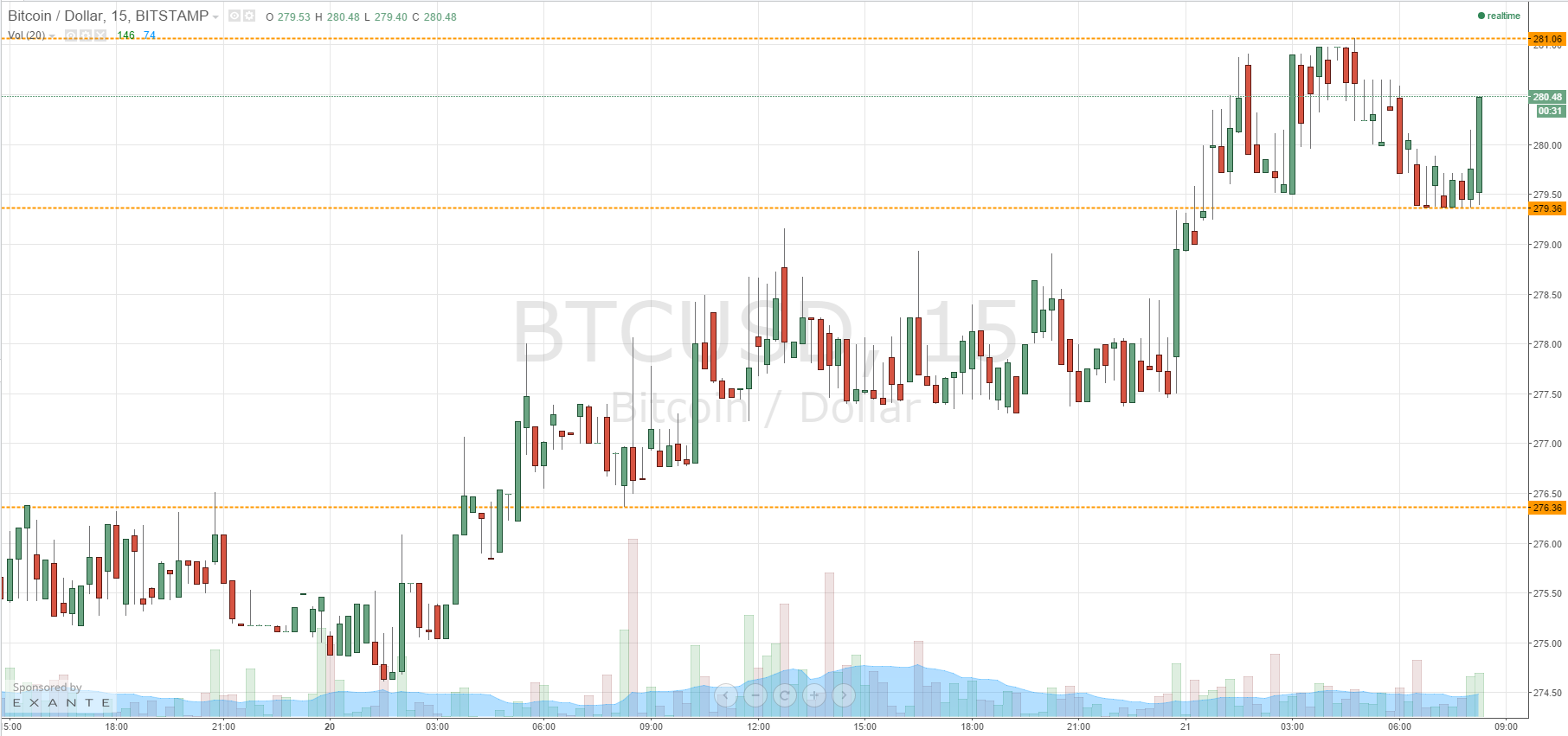 As you see, action overnight activated our breakout strategy, and as we broke above 279 flat we enter long towards a medium-term upside target of 285 flat. While action has brought us to this target, we have got a new range to watch. This range is defined by in term resistance at 281.06 and in term support at 279.36. These of levels that we are keeping an eye on during today's session.
We will initially look for a break above 281.06 to validate another long entry towards 208 five flat somewhere around current levels (five) will maintain a tight but justified risk reward profile.
Looking the other way, a break back below in term support would validate a medium-term downside entry towards 277.5 once again, softness in the space of around current levels (vice versa.
As a side note, our predefined range today's little bit too tight to trade intra-range, so we will be looking at the breakout side of things only.
Charts courtesy of Trading View